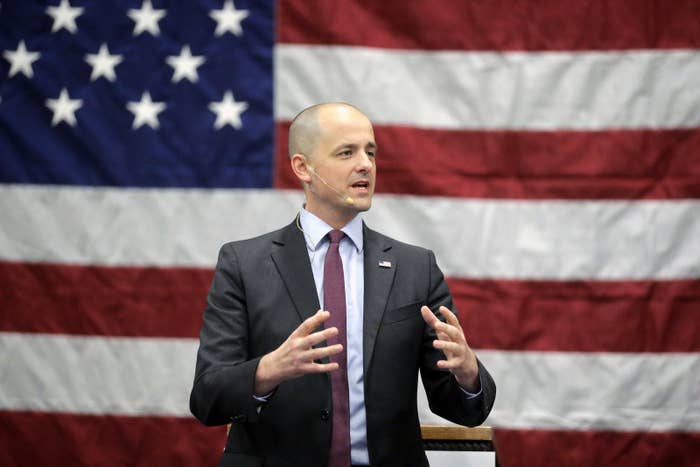 WASHINGTON — Evan McMullin, the former CIA officer running for president, told BuzzFeed News Tuesday that he was aware of — but never participated in — the agency's controversial torture program and would not wholly rule out the future use of tactics like waterboarding.
"I was aware of it by virtue of where I was," McMullin said. "I was serving in a place that was the kind of place where people entered that program from that place, but I never participated in it, I never went to a black site, never met with a detainee."
McMullin said he opposes the use of torture, but also declined to clearly qualify what he considered torture, and whether CIA tactics like waterboarding crossed the line.
"I don't believe in taking it easy on terrorists when they're incarcerated. But I also don't support the use of torture. There are gray areas," he said. "I believe that waterboarding is in a gray area. I don't think we need to use it."
"There's a scale, a range of actions that can be taken, and it's useful to recognize that it is a range," he said.
Since McMullin announced his candidacy in August, some current and former intelligence officials have engaged in half-hearted gossip about who, exactly, McMullin is, and where his decade with the agency took him. As the Utah native zeroes in on a banner finish by stealing his home state — he'd be the first third-party candidate to win any electoral votes in 48 years — new details are emerging about the clandestine résumé he's running on.
McMullin was in the agency during one of its most harrowing periods, in some of the world's most volatile hotspots. Though he declined to name all the specific countries in which he worked, his bio says his service took him to the Middle East, North Africa, and South Asia regions from 2003 to 2010.
That work also put him alongside one of the agency's extraordinary rendition and torture programs, two of its most controversial operations in recent history, where terror suspects were shipped to secret prisons and tortured, sometimes for months on end. The latter, a 2014 Senate investigation found, was widely abused and mismanaged.
McMullin says he wasn't "read-in," or officially briefed on the operation, which saw its heyday in the early 2000s, when he was in a relevant South Asian country. But, he says, he did hear watercooler talk about the top-secret program.
"I wasn't officially read-in to the program and that's fine by me," McMullin said. "Other people [were], they were my friends, and when you're in environments like the kinds I was in, you know people are being captured or killed and you learn that they're going to places and some of them were black sites. So I was aware that that was happening."
McMullin later said that waterboarding "is probably right across the line of torture or approaching it."
As a case officer in the region — an undercover agency job where he recruited agents inside terror groups — McMullin said he read intelligence reports that came out of the torture program, but said he didn't know what tactics were used to get them.
"I would see the intel that came from that," he said. "I knew people who were doing those debriefings but they were very careful [with] the details."
McMullin called BuzzFeed News after this article was published to further specify what, exactly, he knew of the torture program. Through his work at the agency, he was aware that there were secret prisons and he knew people were being interrogated there, but he did not know what interrogation techniques were being used until public reports began emerging about enhanced interrogation techniques.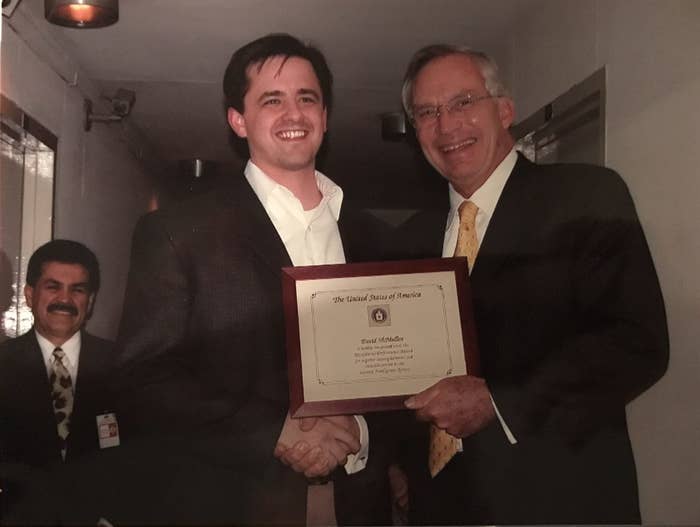 Kevin Hulbert, whom McMullin worked under from 2003 to 2005, declined to say where in South Asia the two were stationed, and also declined to comment on the agency's interrogation program. But he did say McMullin was a standout case officer in his division.

That McMullin (who went by David during his time at the CIA) has publicly said so much about his agency career is, in and of itself, an oddity, particularly as so much is recent history and even his campaign and surrogates say much of it remains properly classified. He's using public guidelines the agency provided him after he "rolled back" his cover — a process in which a clandestine officer petitions the agency to lift his secret identity. He says he hasn't gone back to the CIA since declaring his candidacy, and the agency hasn't raised concerns.
"I knew I would be going into politics at some point ... I wanted to be able to say honestly what I had done during that time," he said. "I just imagined it would be the same as when I left."
The CIA declined to comment for this story, and referred questions to McMullin's campaign.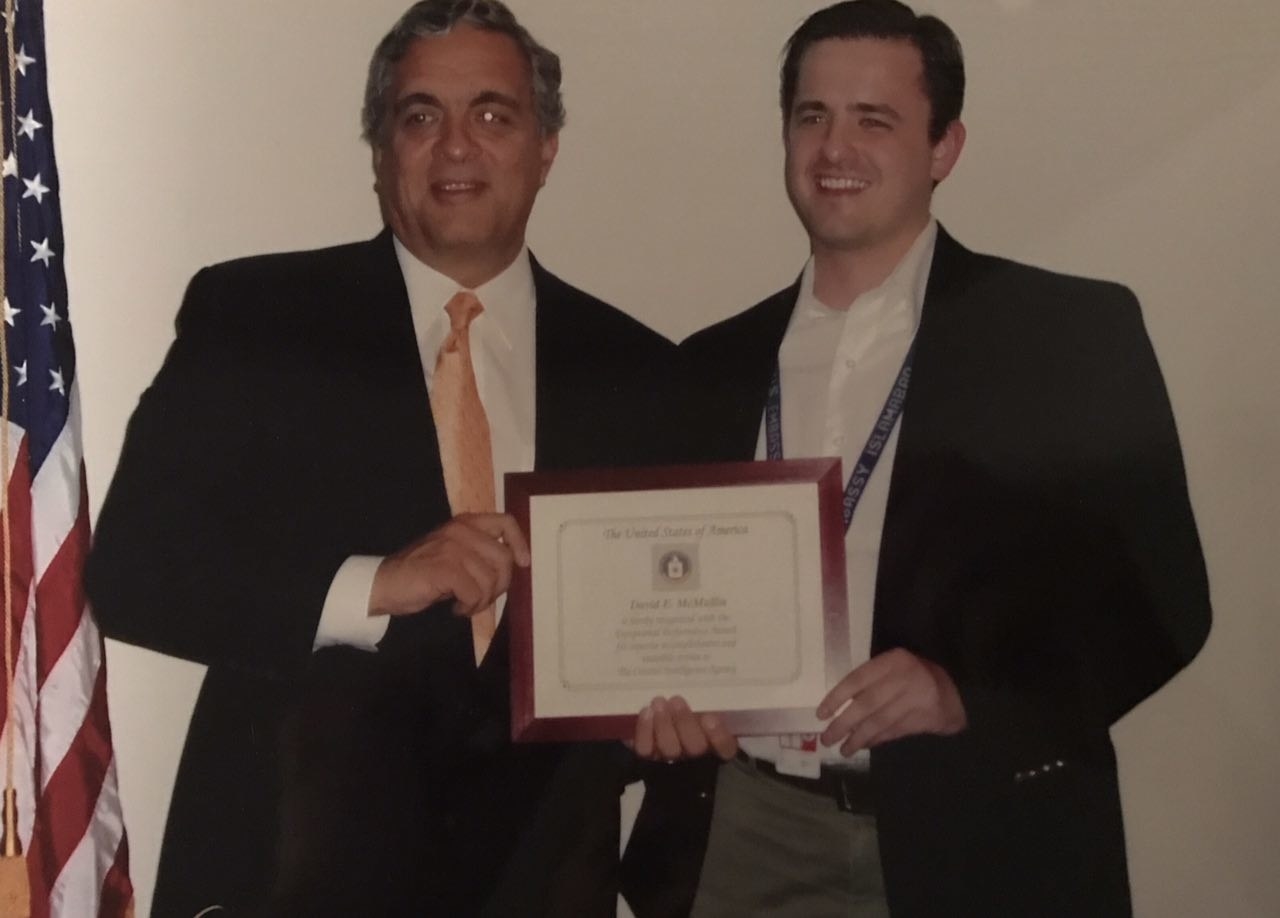 McMullin's is not, certainly, a household name in the intelligence community. Three former counterterrorism officers who served in the same regions during the same timeframes said they had never heard of McMullin, and questioned why such a standout case officer hadn't been on their radar during their own service in the region.

"His career as he professes it to be just doesn't make it any sense," said John Kiriakou, a CIA counterterrorism officer turned whistleblower who worked in the same regions during the same time frame as McMullin. "I was chief of counterterrorism operations in Pakistan, and then I was the chief of the counterterror group in the [Osama] bin Laden unit...and I have never heard of this guy."
Kiriakou said he's currently working with the presidential campaign of Gary Johnson, another independent presidential candidate.
But those in the agency who served with McMullin defended his work to BuzzFeed News.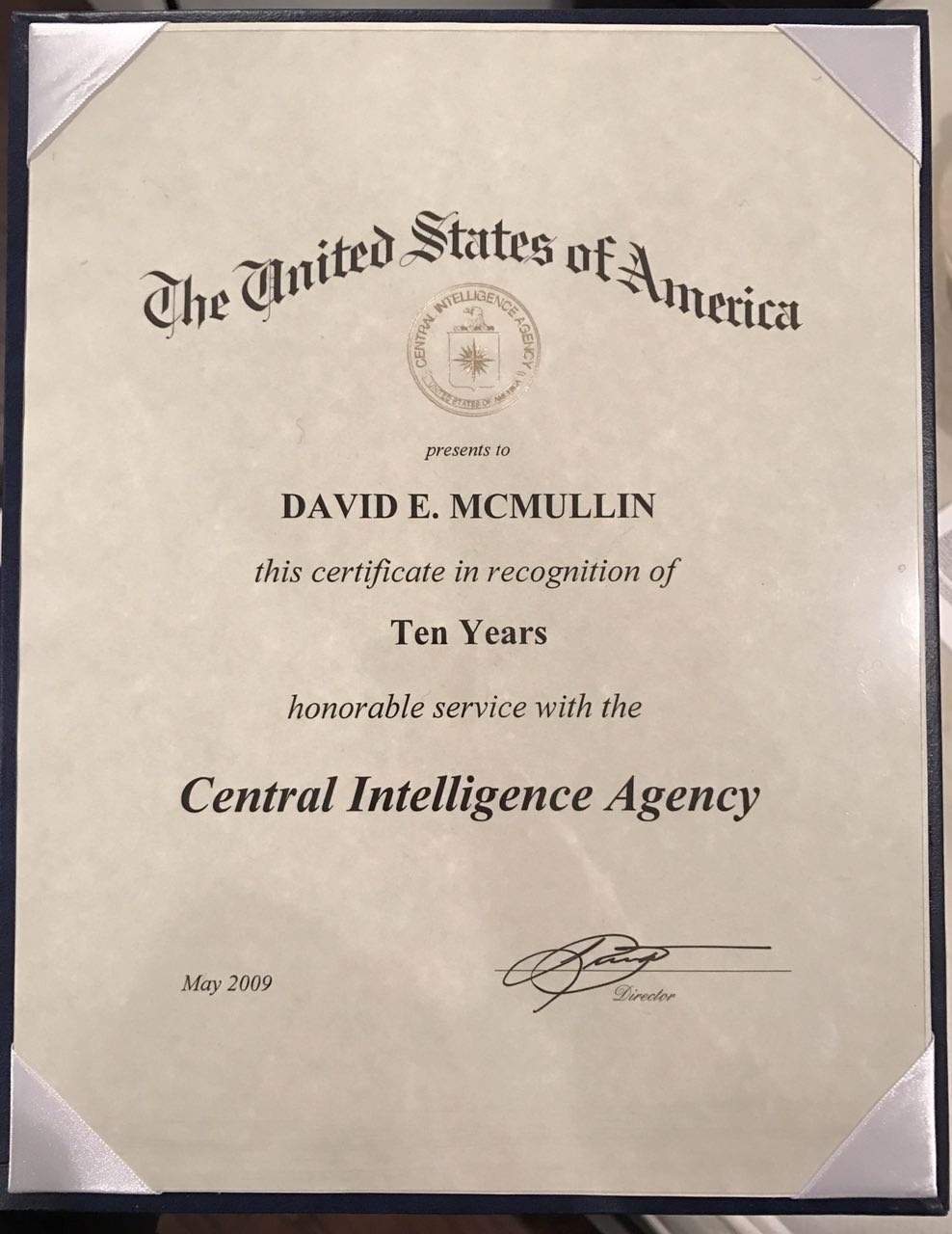 "Politics is rough business. It pains me that people would downplay his contribution," Hulbert said. "Evan really did a great job as a CIA case officer. Enormously talented. Very creative, very intelligent."

"Really, really solid guy, very intelligent. Solid in terms of ethics and patriotism, really strong moral character. One of the guys you could always rely on," one former intelligence officer who worked with McMullin in South Asia said of him. "He was very good at his job, very very professional."
As for his agency record, McMullin was stunned that some intelligence officers would attack his career, and he defended his representations, including his record on the torture program.
"I've been extremely conservative with the way I've said what I've done ... I haven't gone around trumpeting my successes," he said. "I've been very modest about the way I've portrayed what I've done ... I've never claimed to be a part of [the torture program], and I'm glad I never was a part of it."
"I see [these attacks] as politically motivated," he said of the comments. "For them to promote the rumors to degrade my service in any way I think is just disgusting."
UPDATE
This story has been updated to reflect a second interview with McMullin.