Carter To Top Military Brass: We Are Prepared To Deal With Russia
"Make no mistake," the Secretary of Defense declared. "The United States will defend our interests."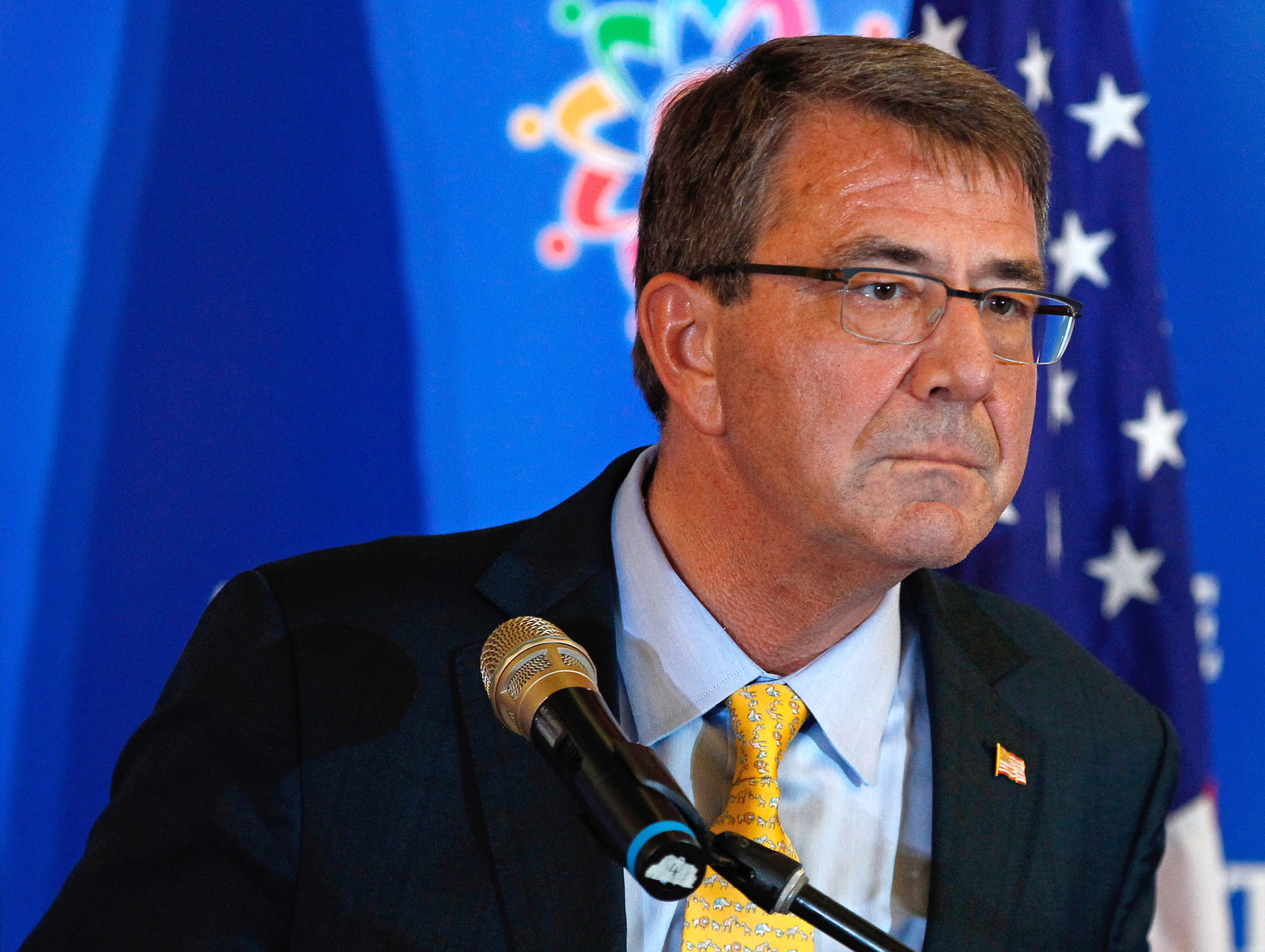 SIMI VALLEY, CA — Against the backdrop of perhaps one of the most peaceful looking valleys in California, Defense Secretary Ash Carter on Saturday offered a delicate contrast to a room packed with hundreds of America's top defense officials: the U.S. isn't here for a war. But if Russia wants one, we're ready.
"We do not seek a cold, let alone a hot war with Russia. We do not seek to make Russia an enemy," Carter said at the Reagan National Defense Forum. "But make no mistake; the United States will defend our interests, our allies, the principled international order, and the positive future it affords us all."
In light of continued international boldness from Moscow, Carter continued, the U.S. has recently ramped up its nuclear defenses and revisited the military's defense and deterrent strategies, as well as bolstered its cyber and electronic warfare technologies.
Saturday's event, held annually at the Ronald Reagan National Library, saw a host of Washington's top military and congressional brass wax eloquently on the state of the nation's military. Cyberwarfare, Syria, Russia and China dominated conversation at Saturday's forum, with Carter redrawing the Pentagon's clear line in the sand on burgeoning threats from Moscow.
"Just as Reagan did, we are also taking a balanced approach to Russia," Carter said. "We will continue to cooperate when and where our and Russia's interests align."
Particularly when it comes to leadership in Moscow, Carter said, the Russians have an opportunity to do some good in the world. Ever at odds with the U.S. in Syria, its continued defense of the Assad regime is misguided, Carter said. But it could use its force for good, he added. Left unseen is whether Russian President Vladimir Putin will.

"My own view is that Putin hasn't thought through very clearly what he's doing in Syria and is way off track," he said.
"It's possible that they can get on track," he continued, adding that Russia's clearly powerful sway with Syrian President Bashar al-Assad could be used to help ease a political transition in that embattled country, which has been locked in a brutal civil war for nearly five years now.
"It is possible – we'll see – Russia may play a constructive role in resolving the Syrian civil war," he said.
In the meantime, the U.S. must ramp up its own involvement in the country, Carter said; Washington's limited use of airstrikes against ISIS in that country and Iraq just aren't cutting it.
"I don't think it's enough," Carter said. "We're looking to do more...if we can defeat [ISIS], then it's keeping them defeated that is the hard part. It's making it stick. We all know that. We know that from Iraq and Afghanistan."