Woman Shown By Tabloids In Bubble Bath Photos As "Paris Suicide Bomber" Is Alive And Not A Jihadi
A Moroccan woman has revealed how she was wrongly identified by media as a terrorist after pictures were sold by a former friend seeking revenge.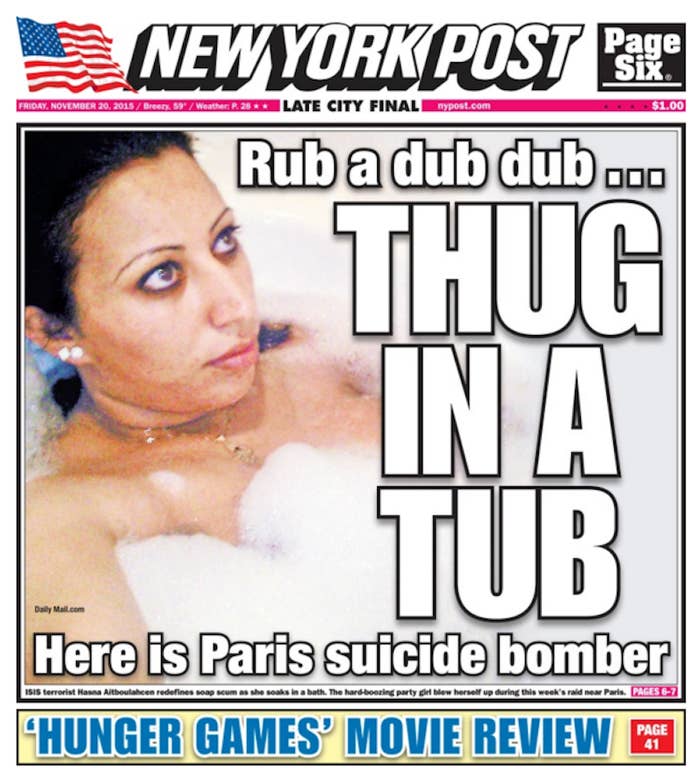 It was claimed by the Daily Mail as a huge scoop in the wake of the Paris terror attacks: a steamy photograph of Europe's first female suicide bomber enjoying a bubble bath. After the image ran on MailOnline, it was picked up by media around the world, including the New York Post.

There were only two problems. First, it emerged that while the alleged terrorist, Hasna Ait Boulahcen, had died during a police raid in the northern Paris suburb of Saint Denis last Wednesday, she did not blow herself up.
And now it has been revealed that the woman in the picture is not Ait Boulahcen at all, but is in fact an innocent Moroccan who is neither dead nor a jihadi.
Nabila Bakkatha, from the central Moroccan city of Beni Mellal, came forward on Monday night to say she had no connection to terrorism and wanted to correct the record. Her identity was revealed by Al Jazeera's AJ+ .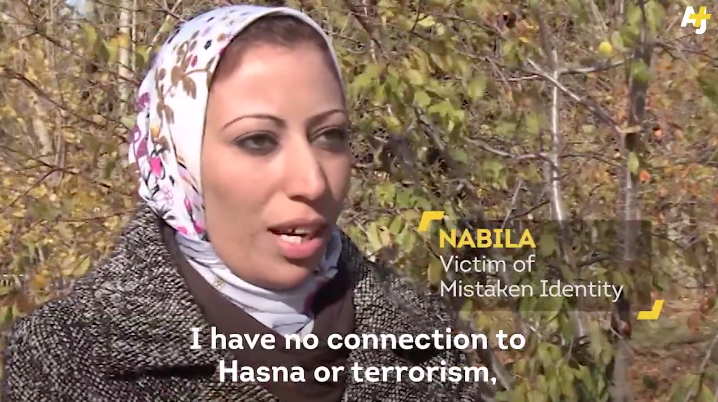 She told CNN the photo was of her and was sold to a journalist by a former friend with a grudge.
"My life changed drastically, I stopped going to work, and I cannot go out anymore as I live in continuous fear," she said. "I am sure I will face a lot of problems if I travel to France."

Two photographs, one of Bakkatha in the bathtub and one of her with her family, were published by international media.
"Similarities in looks with her are so minimal," Bakkatha told CNN. "Whoever compares our pictures will spot the differences and that we don't look like each other at all."
Mail Online and the New York Post have removed the images of Bakkatha from their websites but have yet to comment.
Bakkatha told CNN the two photographs were snapped by a French friend of Moroccan origin. The relationship between the two women turned sour and they ceased speaking with one another.

"The photograph was taken by my friend, who sold it to a French journalist after the Paris attacks in revenge," Bakkatha said.

"Three days ago, another friend called me saying that my photographs are ... on the front pages of a number of international newspapers.
"My family was shocked, and some of my relatives are not talking to me anymore.

"I am currently in the process of suing the woman that sold my photographs, and the journalist who bought them."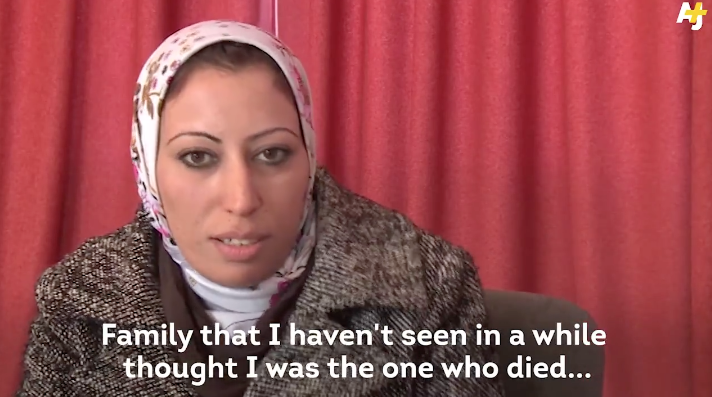 AJ+ posted this correction on its Facebook page: "At the time of production of our first video on the Saint-Denis raids, multiple news outlets identified the suicide bomber as Hasna Aitboulahcen. Following additional reporting that revealed that she was not the suicide bomber, AJ+ immediately updated our original story.

"As for the photos used of Hasna Aitboulahcen, we regret that we failed to confirm that one of the photos used of her by various news outlets around the world was actually a picture of her [Bakkatha]. Once it was made clear that the wrong photo had been used, we took down our original video, and have published an interview with Nabila, the victim of mistaken identity. At AJ+, we try to be as transparent as possible with our audience, and to correct any mistakes we may inadvertently make."
BuzzFeed News has reached out to the Daily Mail for comment.