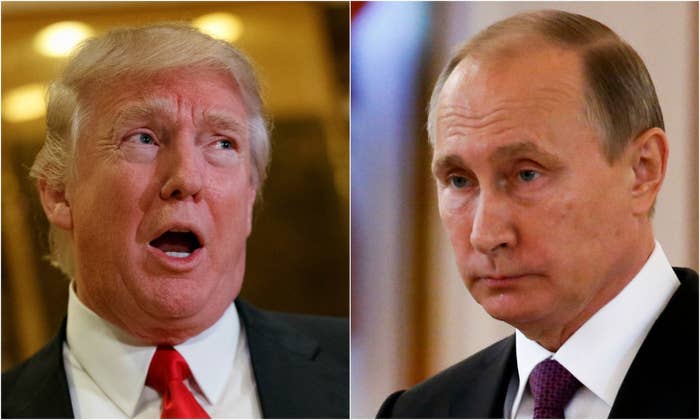 Donald Trump's spokesperson and the Russian Embassy in London have denied reports the president-elect is planning to meet Russian President Vladimir Putin in Iceland.
The Sunday Times reported that Trump was planning to hold a summit with Putin within weeks of becoming president.
The British newspaper said Trump and his team had told British officials their first foreign trip would be a meeting with Putin in Reykjavík.
However, soon after the report was published Trump's press secretary Sean Spicer called it "100% false" on Twitter.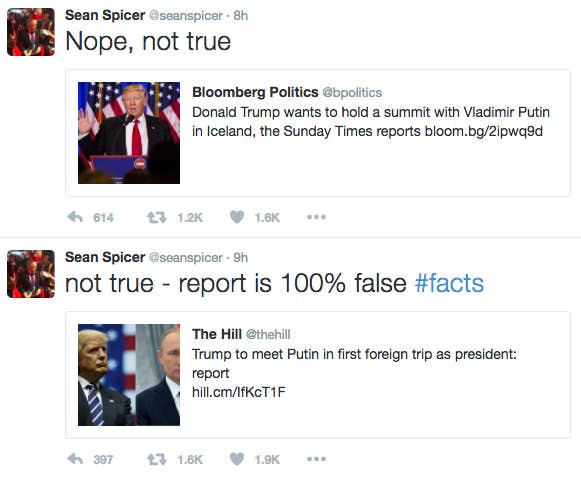 The Sunday Times report said the plans had been discussed with officials at the Russian Embassy in London, but a spokesperson denied that was the case.
"This is rubbish, another attempt to undermine Donald Trump presidency," the spokesperson told BuzzFeed News.
In its report, the Sunday Times said Trump was attempting to emulate former President Ronald Reagan's meeting with the Soviet Union's Mikhail Gorbachev in 1986 that took place in the Icelandic capital. The two met in an effort to work on a nuclear disarmament treaty.
At a press conference last week, Trump denied Russia had gathered compromising information on him. He has since pledged to hold an inquiry into hacking within 90 days.