Well-known and much-loved Pakistani philanthropist Abdul Sattar Edhi died in Karachi on Friday.
Edhi was a social worker and founded the Edhi Foundation — which today runs dozens of free hospitals, nursing homes, orphanages, rehabilitation centres, and other charitable outposts.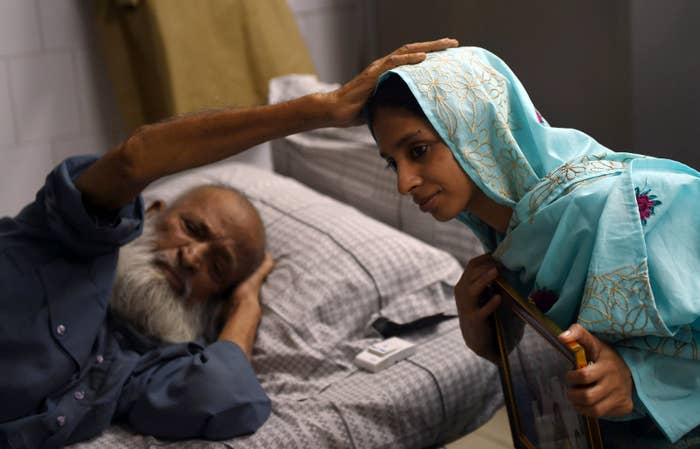 On Saturday, tens of thousands of people gathered at a state funeral for Edhi at the National Stadium in Karachi.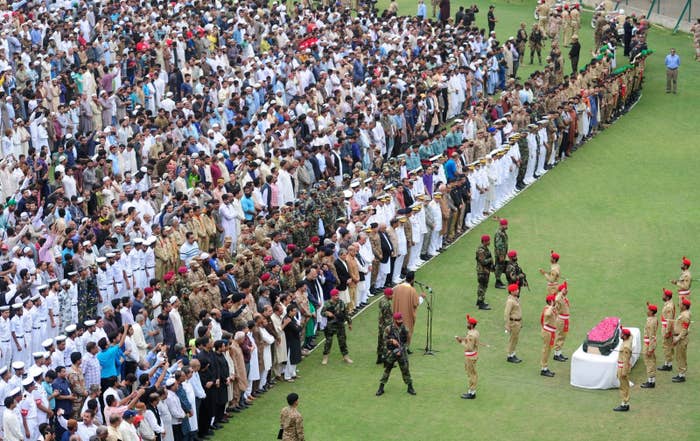 Thousands more, unable to get into the stadium, waited outside to pay their respects.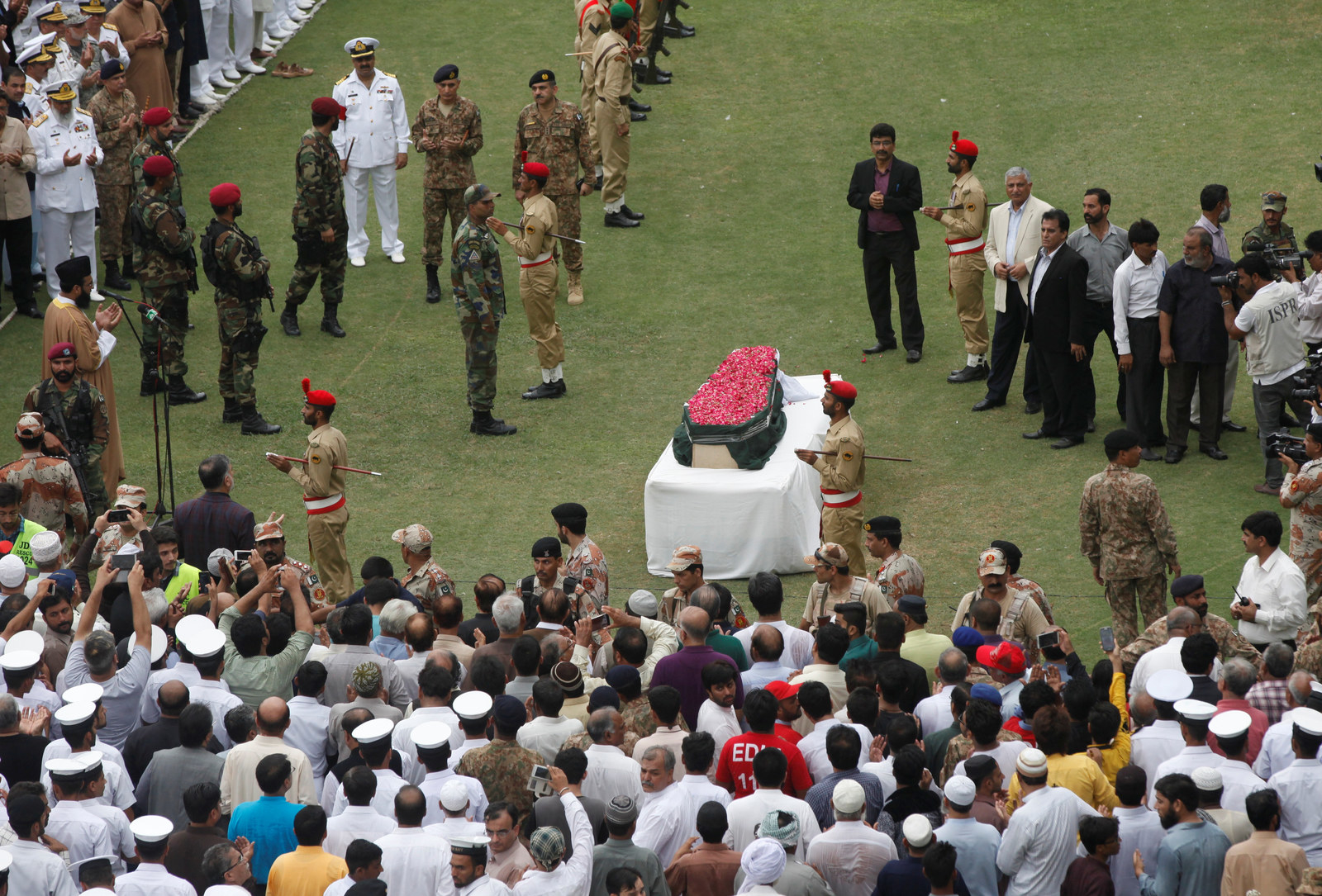 Edhi's coffin was given a military honor guard during his funeral. A 19-gun salute was also given.
Following the funeral Edhi was buried in the graveyard he established on the city's outskirts for unclaimed bodies, the Associated Press reported.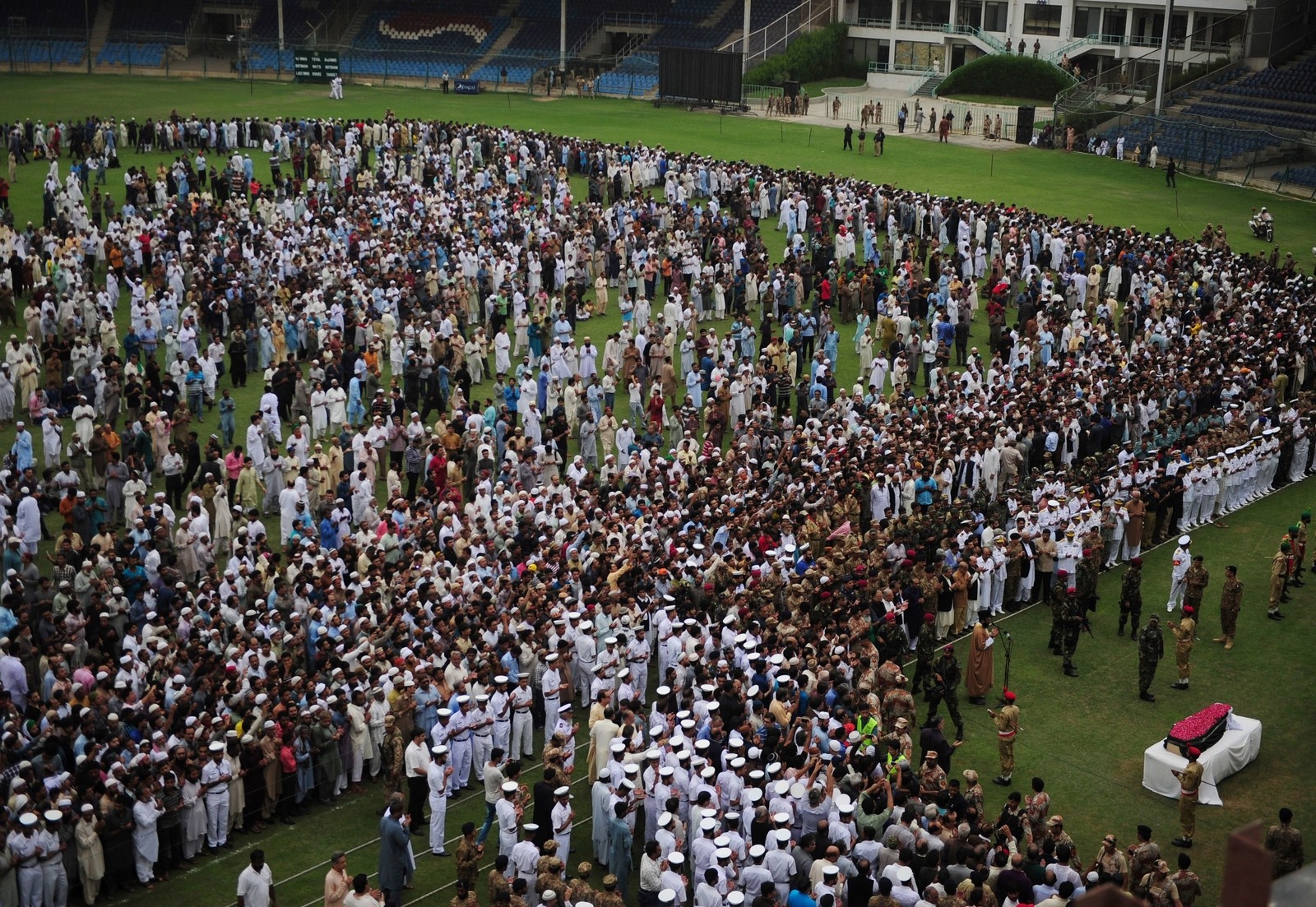 Edhi donated his eyes and asked to be buried in the clothes he wore at the time of his death, his son Faisal Eidhi said.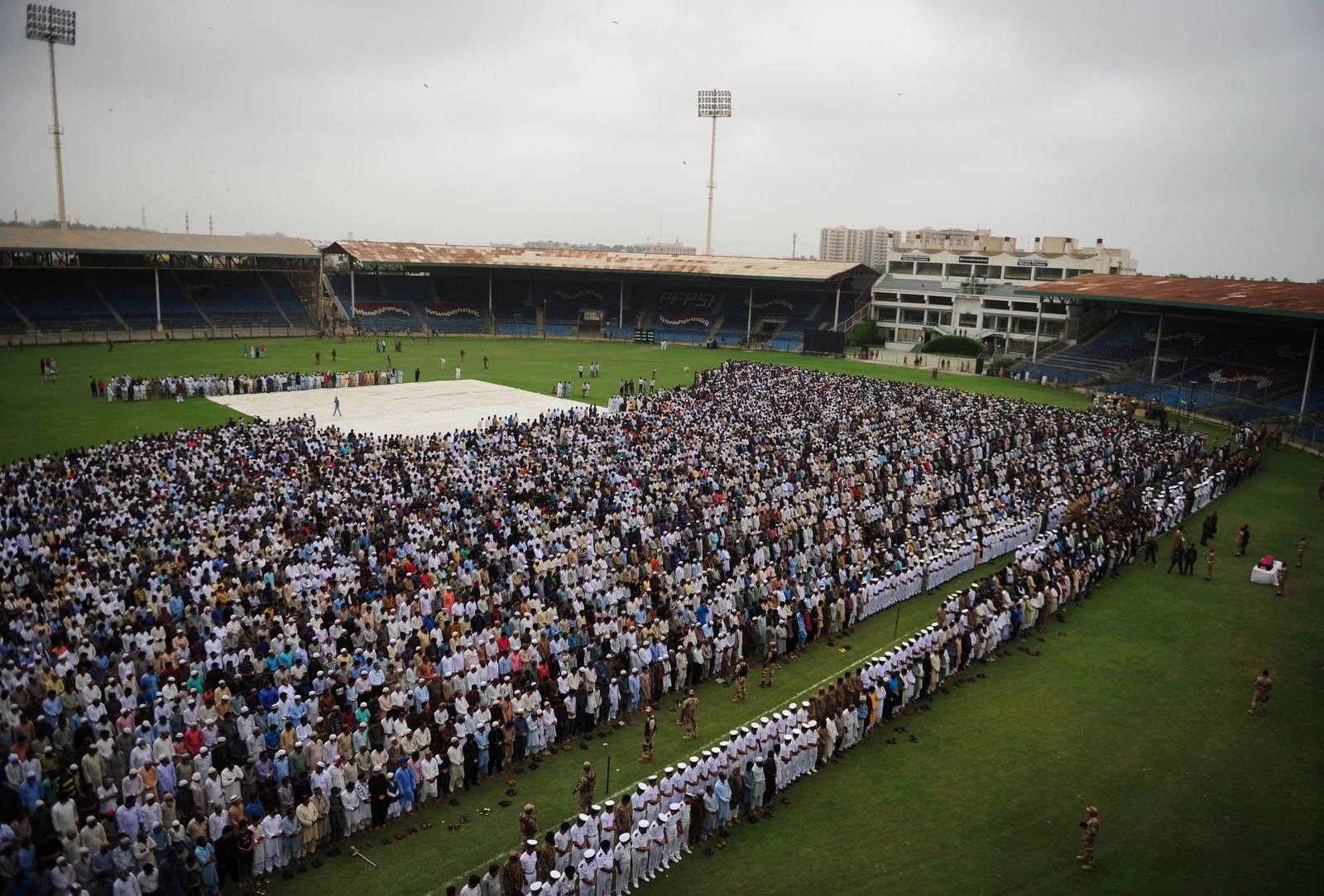 Edhi, who was originally from Gujarat in India, migrated to Pakistan with his family in 1947.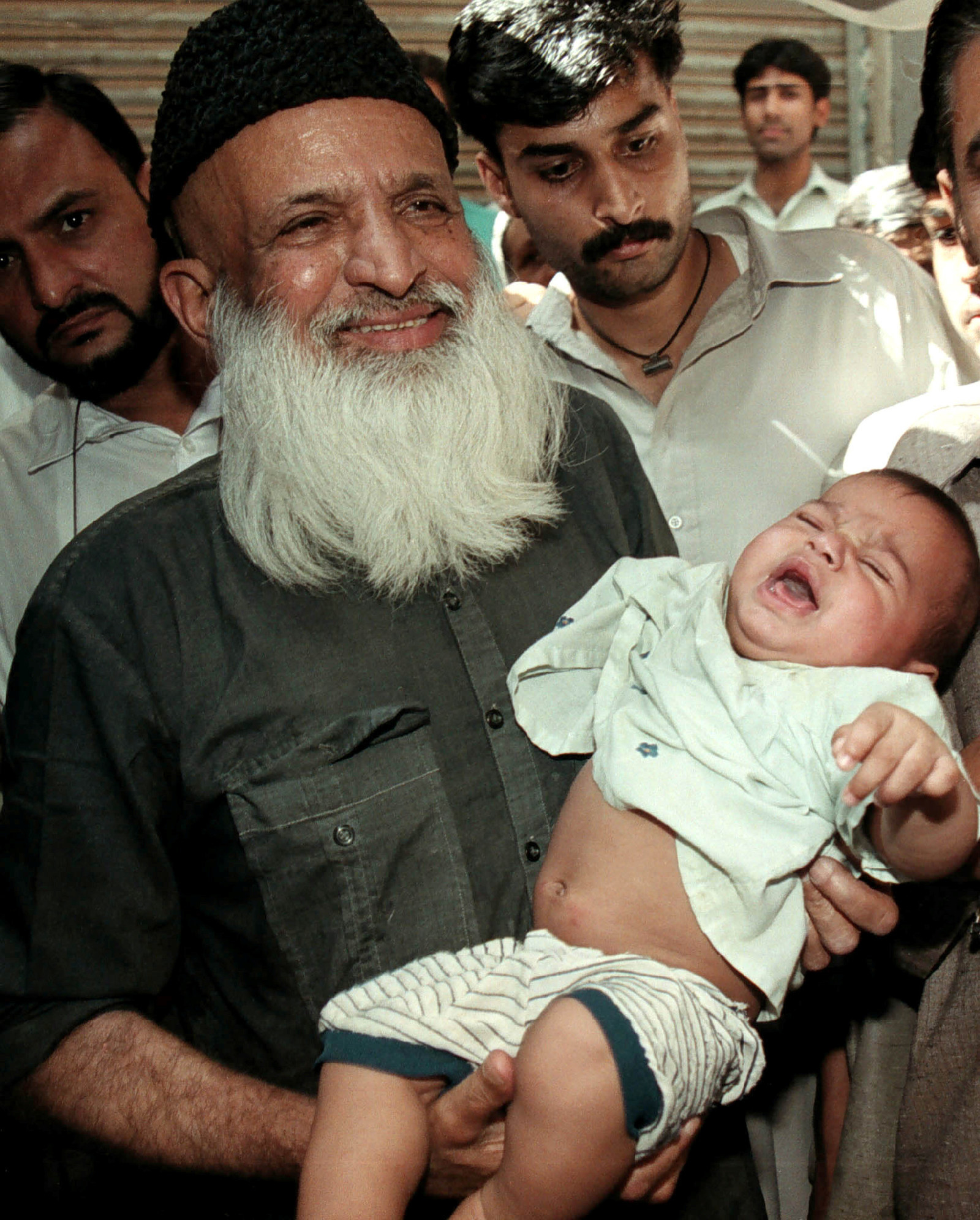 Pakistani prime minister Nawaz Sharif paid tribute to Edhi on Twitter: "Every heart grieves the death of a man who was love, compassion, and selflessness incarnate."
"He lived his life for the lives and happiness of others and that is why he is a role model. I haven't seen anyone else like him," she said.
Edhi opened his first clinic in 1951 and in time his foundation grew to be the country's biggest welfare organization.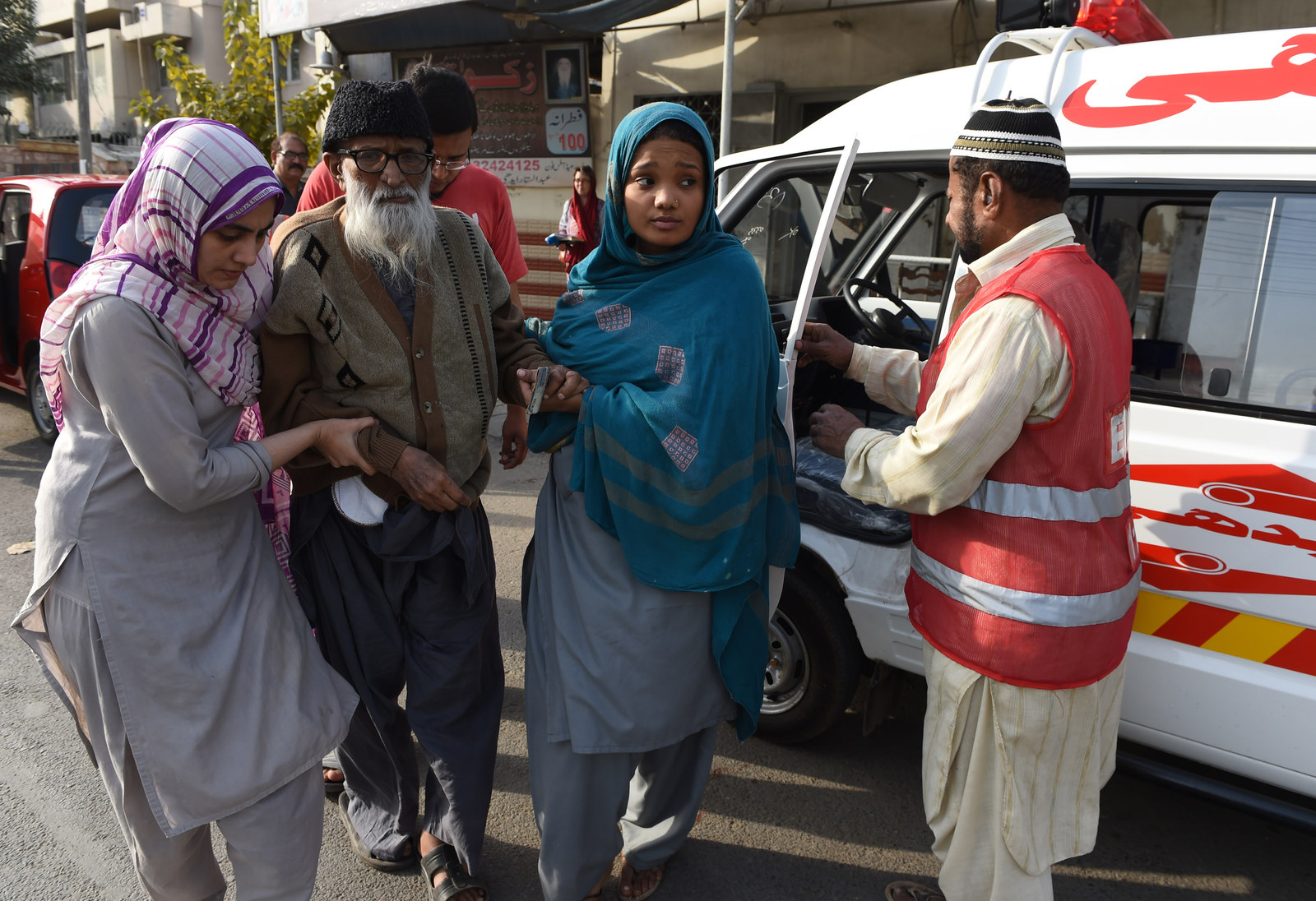 "[My wife and I] collected body parts of women and children … my wife took charge of bathing the women and I did the rest. My heart became so hard after that, that I made humanity my religion and devoted my life to it," he said.
Edhi was also known for his humble lifestyle — he wore the same two sets of clothes and lived in a small two-room house next to his office.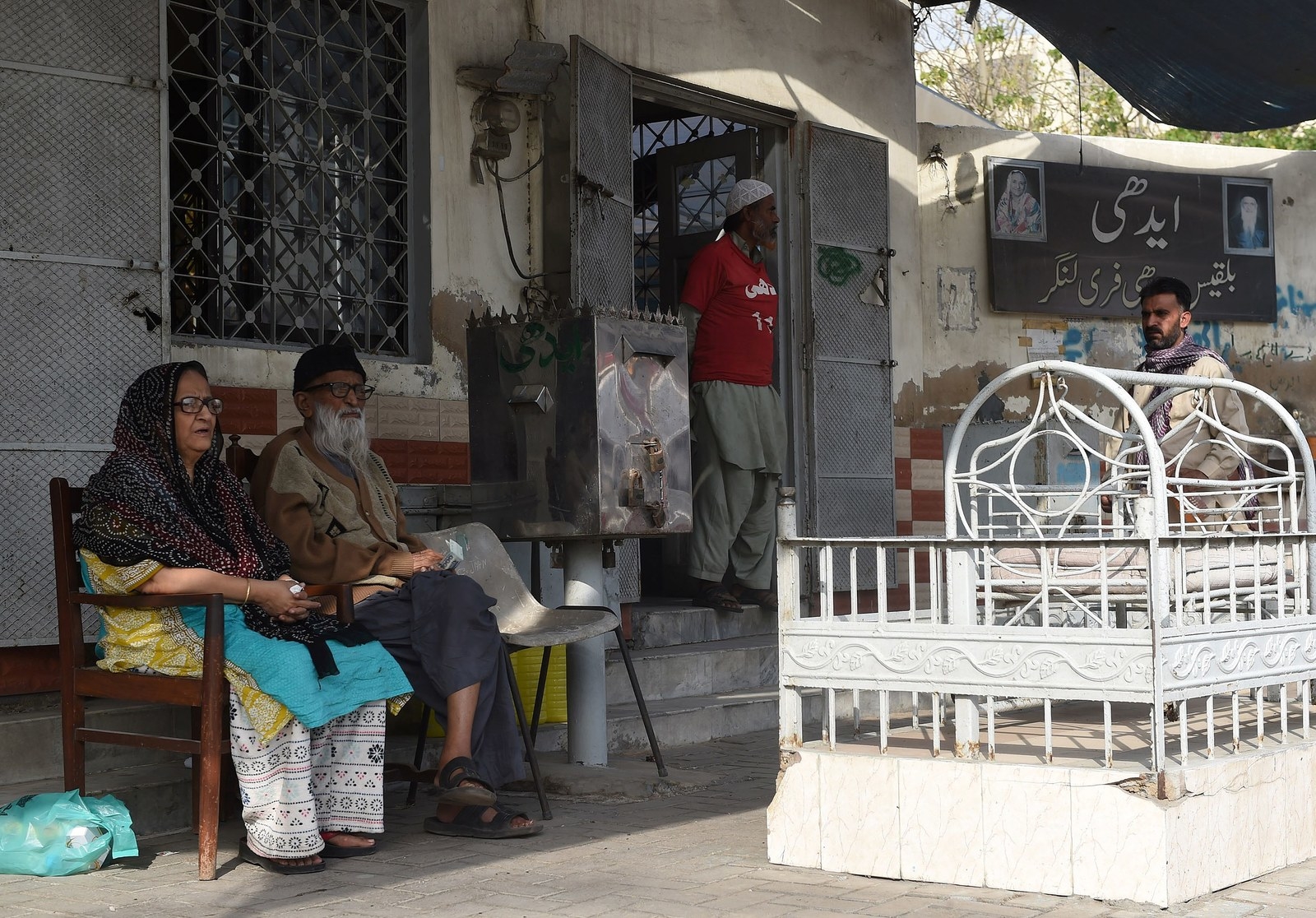 On social media there has been an outpouring of grief, both in Pakistan and abroad, for the beloved figure.