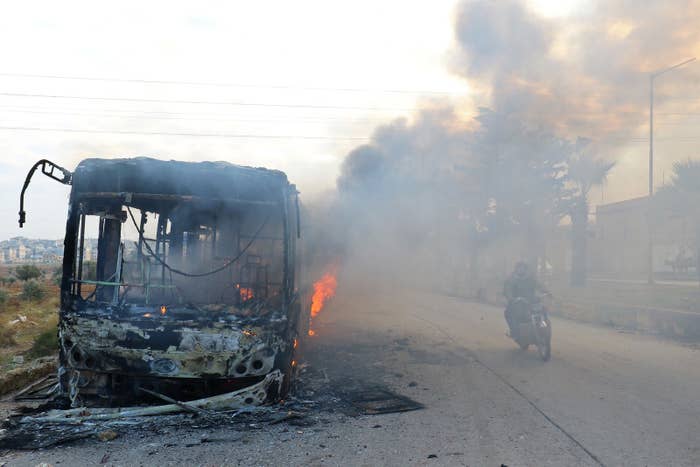 Armed groups attacked buses en route to remove sick and wounded people from two government-held Syrian towns on Sunday, observers and state media reported.
The the buses were attacked and burned while traveling to the villages of Fuaa and Kefraya in Idlib province, the British-based Syrian Observatory of Human Rights reported.
Pro-government groups had been demanding people be allow to leave the villages in return for the evacuation of civilians from eastern Aleppo.
State media reported "armed terrorists" — a term the Syrian government routinely uses to refer to rebel fighters — attacked five buses, according to Reuters.
The exchange of civilians in the two towns, which are in still-contested territory, was one of the conditions the Syrian government and its ally Iran insisted upon when negotiating the most recent ceasefire.
On Thursday, as part of the negotiations, Iran demanded the two Shiite villages be fully evacuated, all Shiite prisoners held by armed opposition groups be released, and the bodies of Shiite militias killed in unspecified battles be handed over.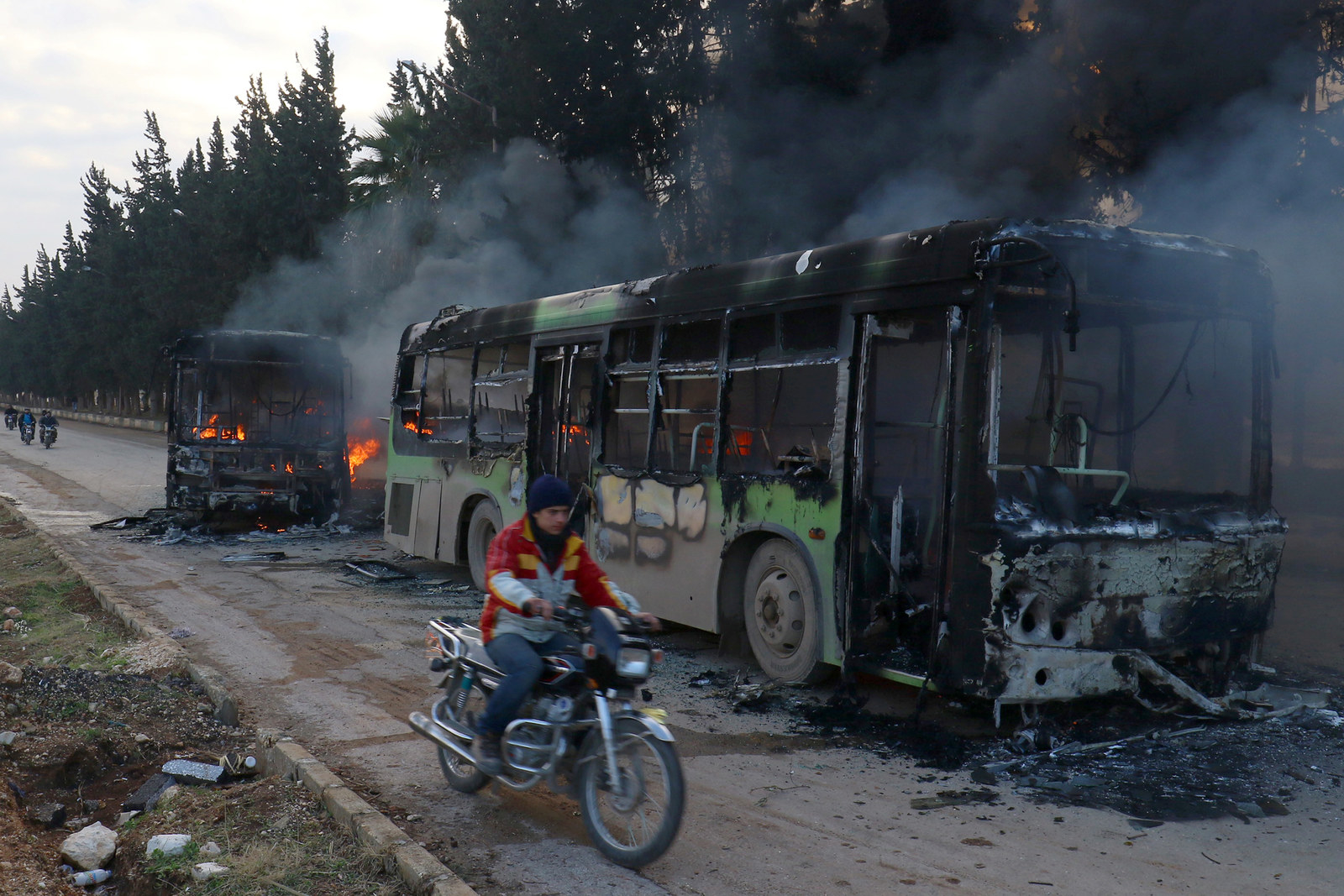 However, the evacuation of the war-ravaged city of Aleppo restarted Sunday, two days after it was suspended by the Syrian government, a UN official said.
The evacuation of the city had stalled numerous times following outbreaks of violence during the past several days.
Around 6,000 people, mostly the injured and civilians, managed to leave the city on government buses and Red Cross ambulances on Thursday.
The United Nations warned that as many as 50,000 people still remained in formerly rebel-held territory of Aleppo.