On Monday, a magnitude 7.8 earthquake hit New Zealand's South Island, causing extensive damage to towns and cities across the region.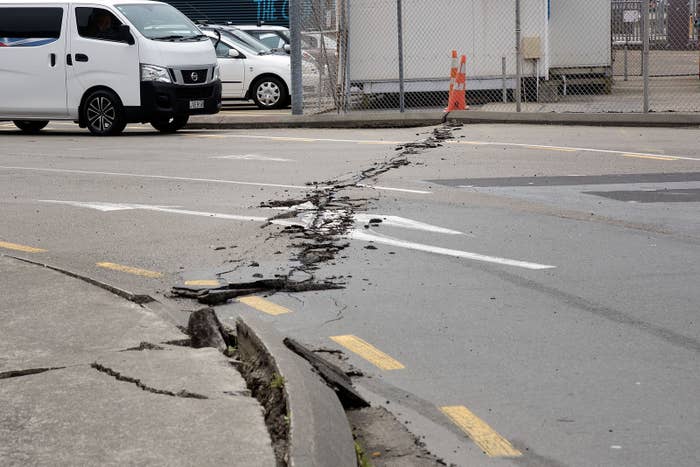 Also placed in a rather uncomfortable situation by the quake was a family of three cows, as this video captured by Newshub shows.
The cows were stranded by landslides north of the popular tourist town of Kaikoura, Newshub NZ reported. The video footage was recorded from a helicopter that was surveying the damage.
Local police said they have been forced to prioritize the safety and wellbeing of people first, the Sydney Morning Herald reported.
"The priority of the police is to make sure all human lives are safe and we still need to account for all of them yet," police said.
But that hasn't stopped many people on social media from demanding the cows be saved.
Many people have been calling for former New Zealand rugby captain Richie McCaw, who also happens to be a commercial pilot, to fly in and rescue the cows.
Even Jemaine Clement of Flight Of The Conchords added his voice to the call for rescue.