Russian President Vladimir Putin Met With Iran's Supreme Leader Ayatollah Ali Khamenei
The pair met while Putin was on a one-day summit in Tehran.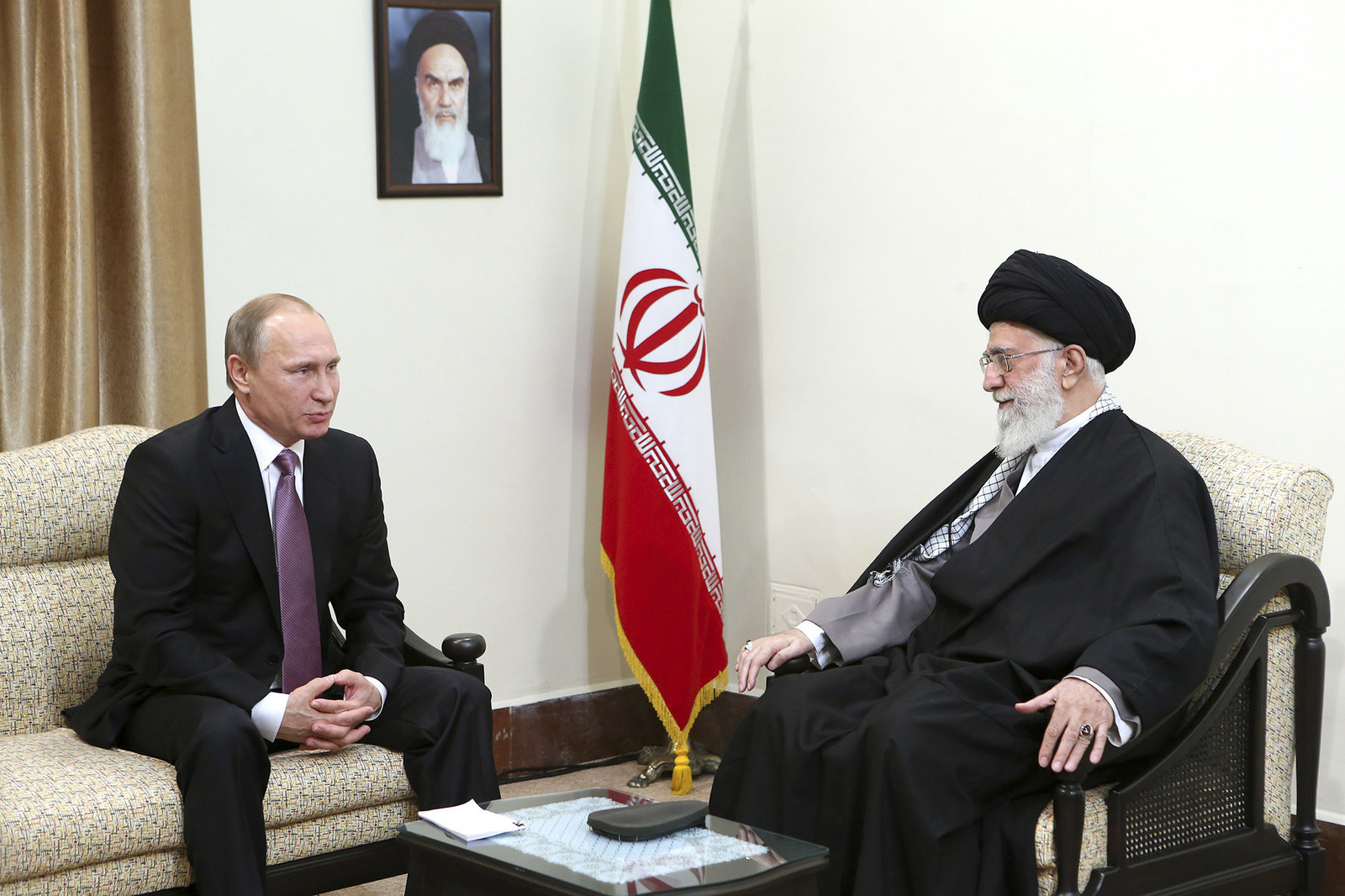 Russian President Vladimir Putin met with Iran's Supreme leader Ayatollah Ali Khamenei on Monday during the Gas Exporting Countries Forum (GECF) Summit in Tehran, the Kremlin said.
Putin was in Tehran for talks with Iranian leaders on developing the global natural gas market, the Kremlin said.
But the sideline conversation with Ali Khamenei at the summit also focused on the Syrian crisis and an international peace plan intended to end the conflict.

"The Americans have a long-term plot and are trying to dominate Syria and then the whole region...This is a threat to all countries, especially Russia and Iran," said Ayatollah Ali Khamenei at Monday's meeting, according to Reuters.

"The United states is trying to achieve its failed military objectives in Syria now through political means," he added, referring to peace talks to end the war in Syria.

Photos of the meeting between the pair were posted on Khamenei's official website on Monday afternoon.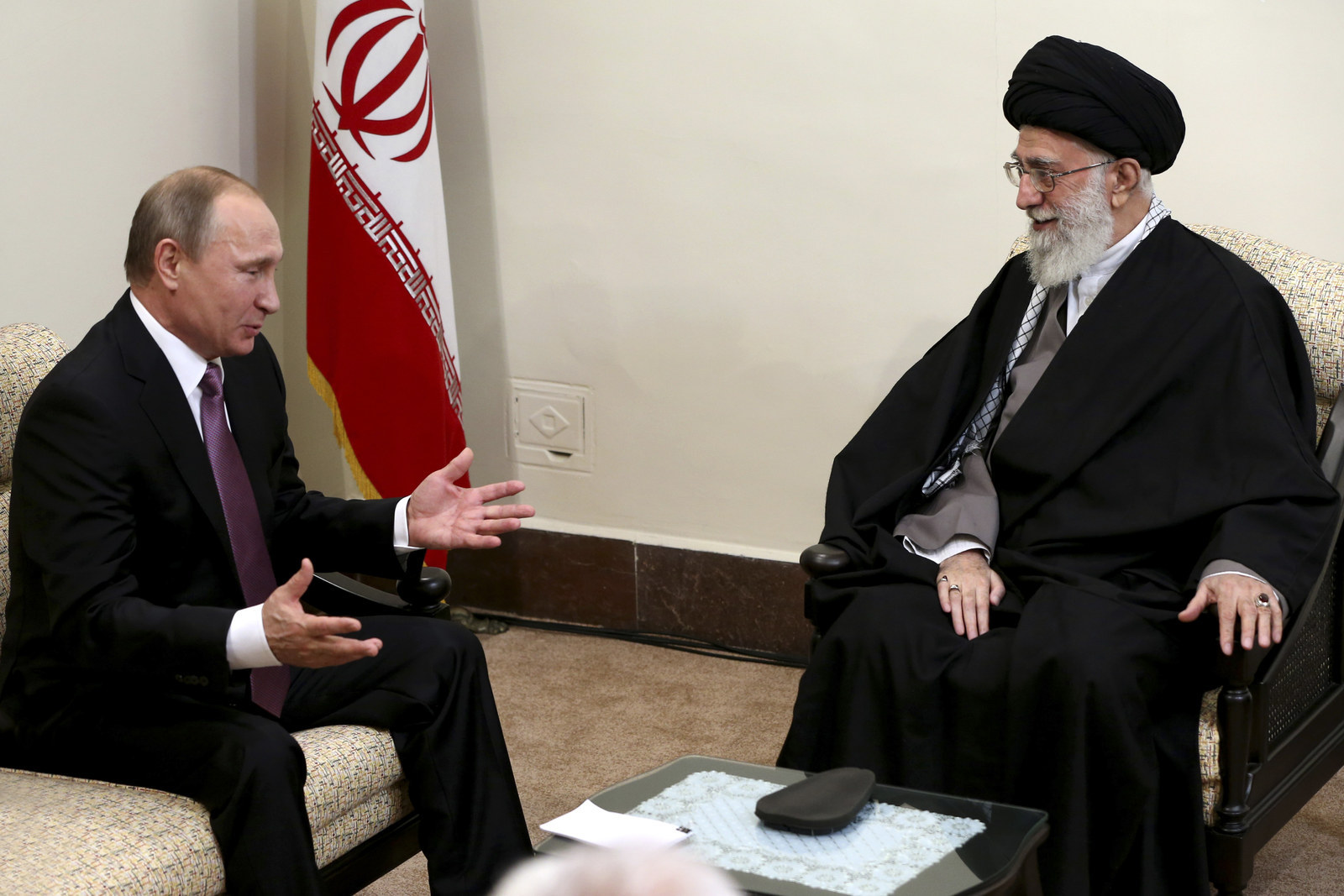 Putin was in Iran for a one-day visit to attend a gas exporting nations' summit and was also expected to meet with Iran's President Hassan Rouhani.

Russia and Iran have been key backers of Syria's President Bashar al-Assad throughout the ongoing conflict in Syria.

Moscow has shielded Syria from international sanctions, and on Sept. 30 it launched an air campaign against the Islamic State group and groups the Kremlin classifies as insurgents, while Tehran has sent military advisers to assist Assad.
According to reports, Assad is believed to have been a likely topic of conversation during the meeting between the two leaders, however, specific details of their conversation have not been released.
A peace plan put forward by 17 nations following the attacks in Paris has set a Jan. 1 deadline for the start of negotiations between Assad and opposition parties.
The plan also calls for "free and fair elections" to be held within 18 months but does not explicitly call for Assad to step down — a move both Russia and Iran are opposed to.
Putin last visited Iran in 2007.