San Francisco 49ers quarterback Colin Kaepernick stirred controversy in a preseason game against the Green Bay Packers on Friday night when he remained seated during the national anthem.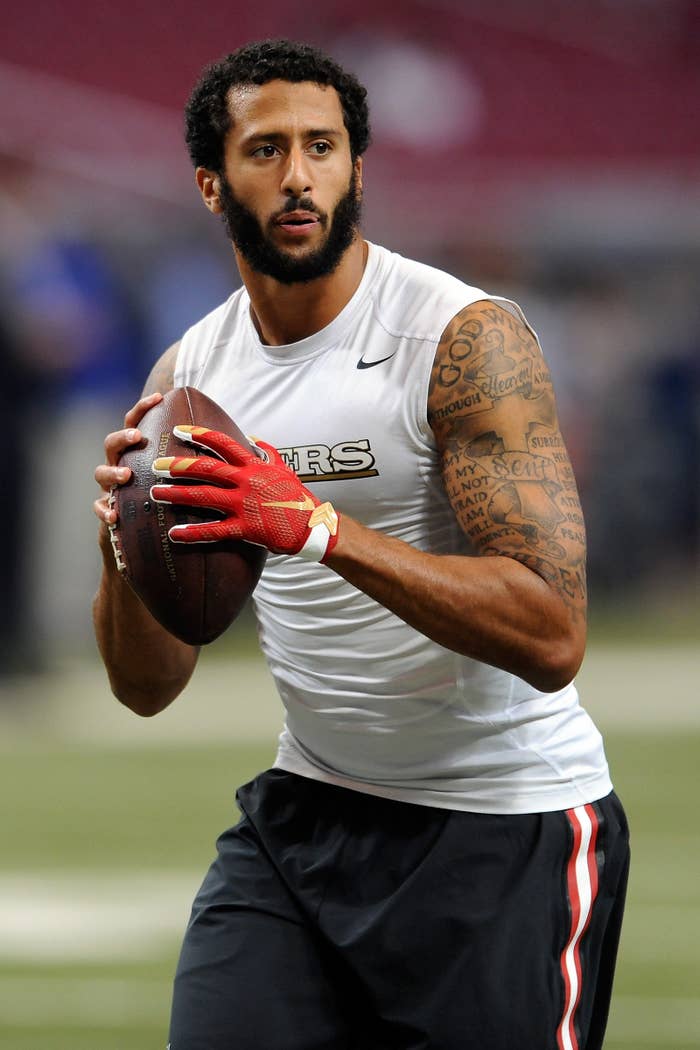 On Saturday Kaepernick said he refused to support a country that he believes oppresses black people and other minorities:
I am not going to stand up to show pride in a flag for a country that oppresses black people and people of color.

To me, this is bigger than football and it would be selfish on my part to look the other way. There are bodies in the street and people getting paid leave and getting away with murder.
And while many people supported Kaepernick's right to make a statement...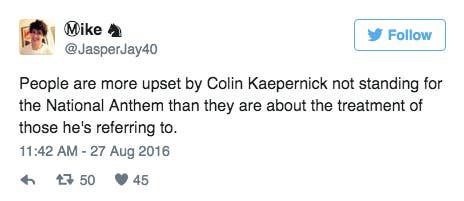 Many others were angry and considered Kaerpernick's move disrespectful.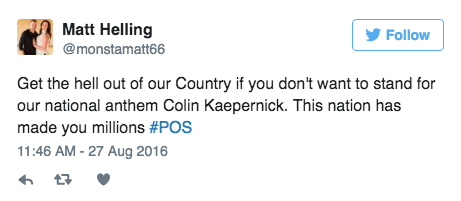 On Saturday night, several 49ers fans began posting videos of them burning their Kaepernick jerseys in anger.
This man played the National Anthem as he set his Kaepernick jersey on fire.
Some angry fans claimed Kaepernick should never be allowed to play again.
The 49ers, however, have stuck by their player despite his controversial action.
In a statement sent to BuzzFeed News, a team spokesperson said:
The national anthem is and always will be a special part of the pre-game ceremony. It is an opportunity to honor our country and reflect on the great liberties we are afforded as its citizens.

"In respecting such American principles as freedom of religion and freedom of expression, we recognize the right of an individual to choose and participate, or not, in our celebration of the national anthem.