Massive Statue Of Communist Leader Mao Zedong Destroyed In China
Bye bye, giant Mao.
UPDATE
Massive Mao is no longer.
It appears the giant Mao statue has been vandalized and partly destroyed. Pictures circulating Friday showed the statue with his hands, legs, and feet hacked off. He also had a black cloth over his head, The Guardian reported on Friday. Original story below.
This is Chinese communist leader Chairman Mao Zedong. He ruled China until his death in 1976.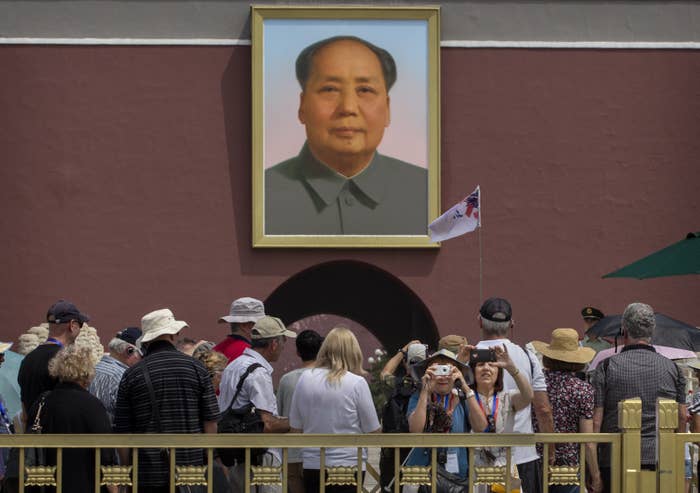 Despite being blamed for the deaths of tens of millions of people when his "Great Leap Forward" caused a terrible famine, Mao is still revered by many in China.
Now villagers in Henan province, one of China's poorest regions, have built a statue of Mao.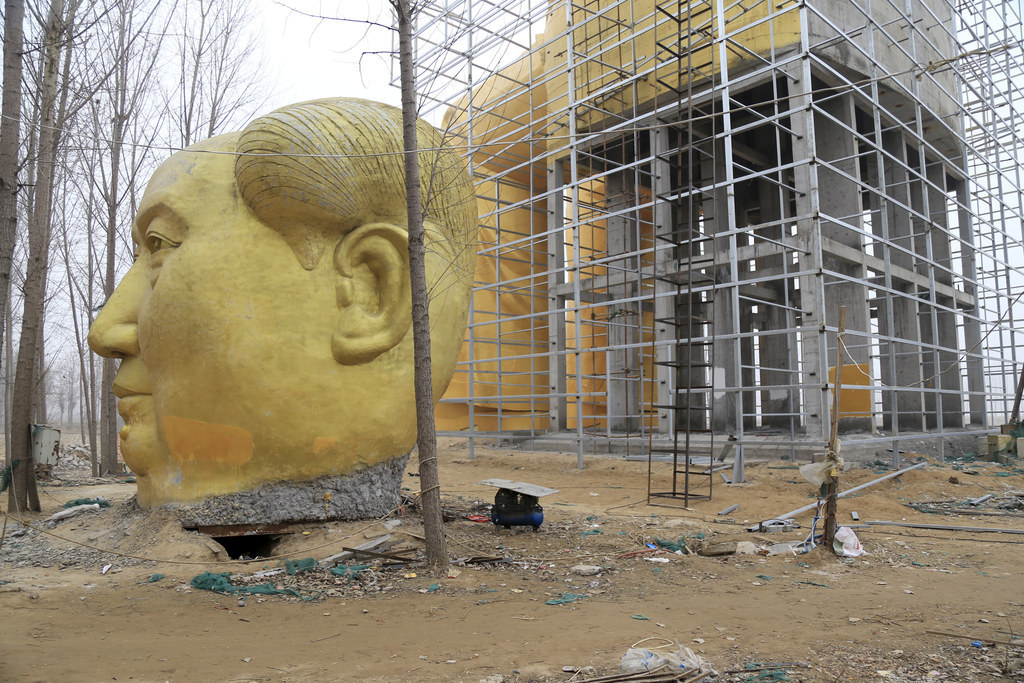 It's ~really~ big.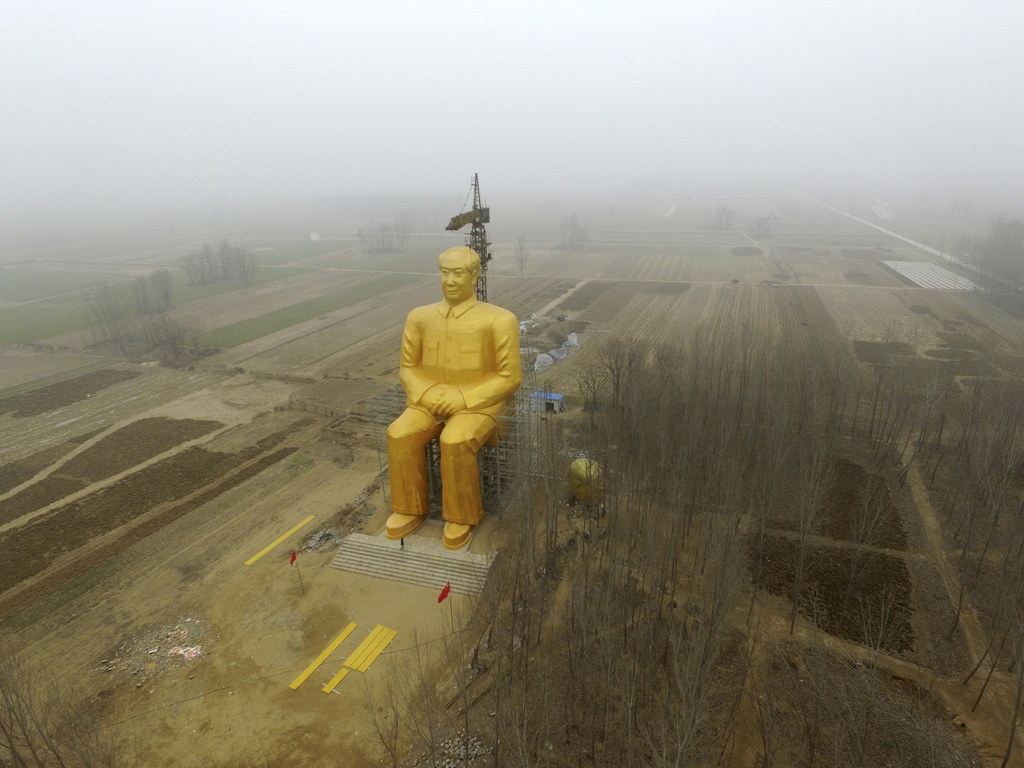 The massive Mao is about 36 metres tall or 15 storeys high.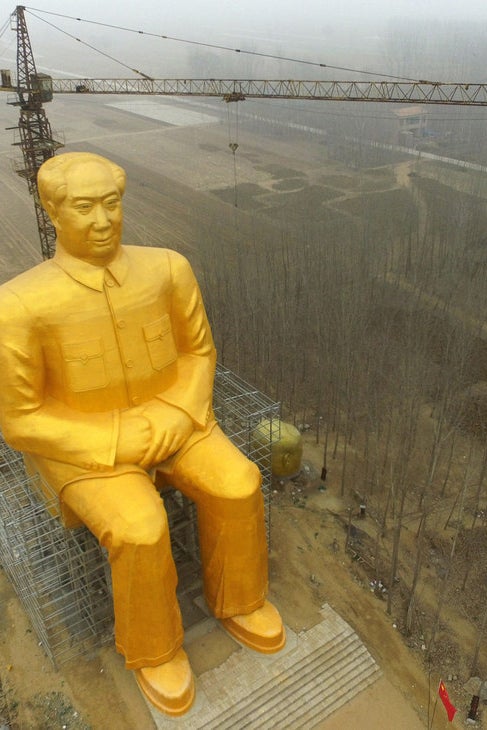 Farmers and local business owners paid for the statue to be built on vacant land in Tongxu county near Kaifeng.
While tourists have reportedly flocked to the site, not everyone loves massive Mao.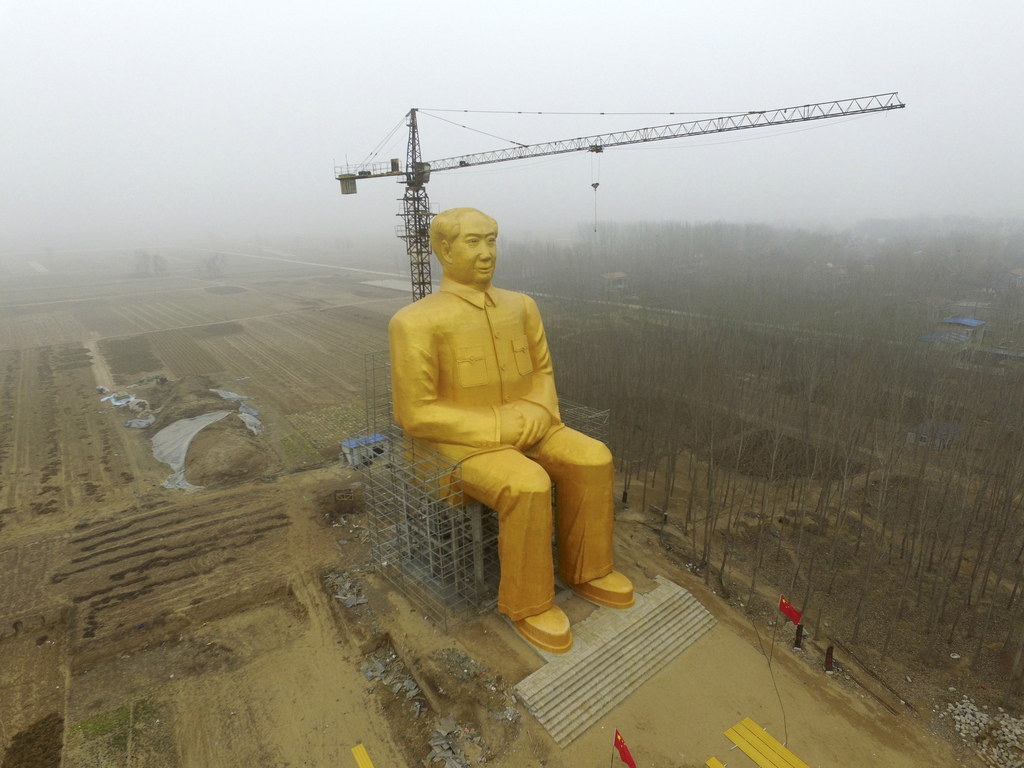 "How about using the money for poverty alleviation first?" one commenter said, according to the Hong Kong Free Press. "Besides, it's so ugly—doesn't look a bit like [Mao]."
But Liu Jianwu, the dean of China's Mao Zedong research centre, said: "In contemporary China, Mao Zedong represents the embodiment of fairness and justice," The Guardian reported.
"In the hearts of ordinary people, Mao represents fairness and justice. So people hold these kinds of emotions towards him."