At least 24 people have been killed after two female suicide bombers attacked a mosque during dawn prayers in the northeast Nigerian city of Maiduguri.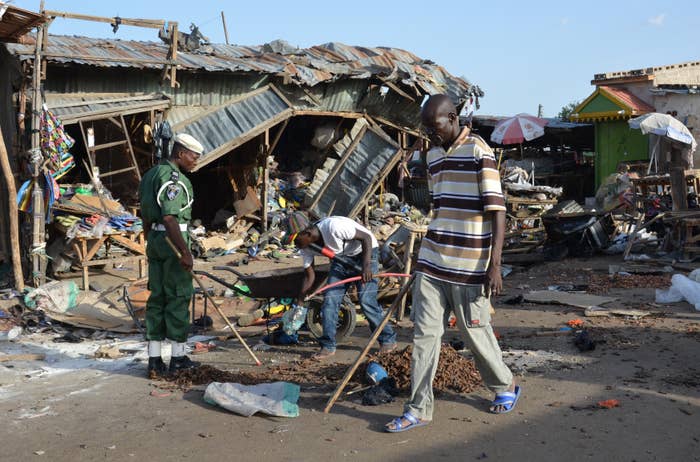 Rescue officials said one of the bombers detonated inside the mosque, while the other waited outside to attack as survivors attempted to flee, the Associated Press reported.

At least 23 other people were injured and taken to hospital, state emergency management agency spokesperson Abdul Mohammed said.
The mosque is in the Boko Haram stronghold of Umarari, a district on the outskirts of the city.
On Dec. 28, Boko Haram killed at least 50 people in a suicide bombing attack on Maiduguri, AP reported.

And in February, at least 58 people were killed at a camp for internally displaced people in the north of the country after two women detonated suicide bombs.
No one has yet claimed responsibility for the attack.
Last year, a report from the Global Terrorism Index ranked Boko Haram as the deadliest terror organization in the world.