In the lead-up to the show Miranda admitted he was nervous.
But he needn't have been because he killed it.
As he continued his way through the studio halls, Miranda rapped about earning his spot on the wall of SNL hosts "like Miley, Schumer, Tracy Morgan and this piece–."
He stopped off mid-performance for a quick chat with SNL-creator Lorne Michaels who just wanted to know where his Hamilton tickets were.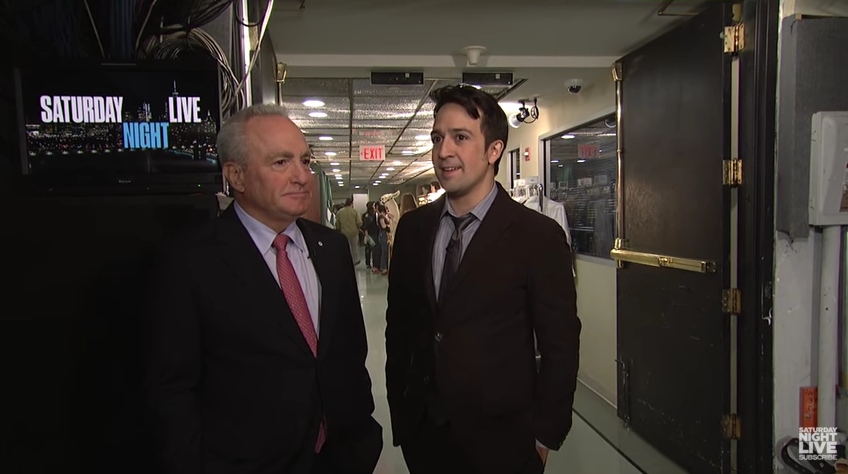 As his performance came to an end, Miranda slipped in a final political message.
It did Lin, and it was magical!