Journalists Face Life In Prison For Saying Turkey's Spy Agency Armed Syrian Rebels
Can Dündar and Erdem Gül, both from one of Turkey's biggest newspapers, were arrested on terrorism and espionage charges.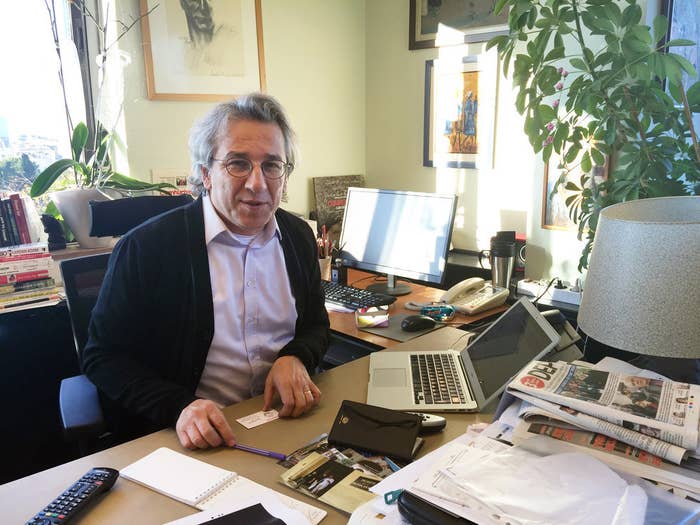 Two Turkish journalists are facing life in prison for their reporting on weapons transfers by the country's intelligence agency.
Can Dündar is the editor-in-chief of Cumhuriyet, one of Turkey's biggest newspapers. Dündar and his Ankara bureau chief, Erdem Gül, were arrested in November 2015 on terrorism and espionage charges.
On Wednesday, public prosecutors demanded Dündar and Gül be sentenced to life in prison after their investigation found the pair had exposed state secrets.
The two journalists were jailed after publishing a story in May 2015 that included photos and videos alleging Turkish intelligence officials were smuggling weapons to Syrian rebel fighters in January 2014. The report shed light on allegations that Turkey had supported — or at least turned a blind eye to — the growth of extremist groups in Syria, including ISIS.
Turkey's Daily News reported that Dündar and Gül face one count each of "gathering secret state documents for the purposes of political and military espionage," "attempting to topple the government of the Republic of Turkey or attempting to stop either partially or totally the government from fulfilling its duties," and "deliberate support for a terrorist organization without being a member."

Turkish President Recep Tayyip Erdoğan filed a personal criminal complaint against Dündar and the newspaper in June last year, claiming the story "included some footage and information that are not factual," Hurriyet Daily News reported.

In a speech last year, Erdoğan had denied that the Turkish intelligence organization's trucks were carrying weapons to Syria.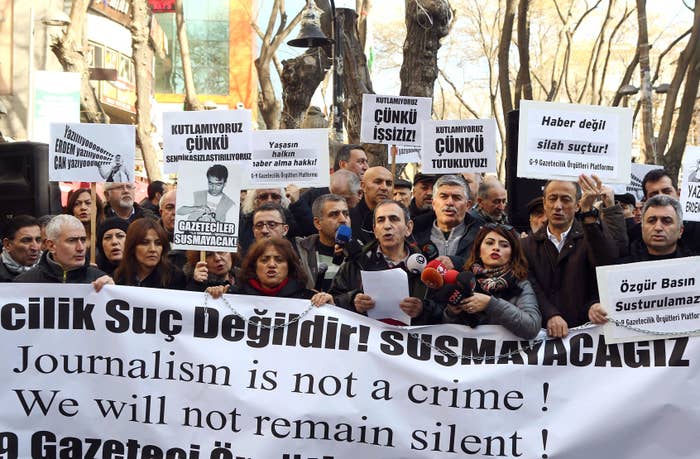 Before he was jailed last year, Dündar told BuzzFeed News he expected the authorities to come for him. "[Erdoğan] views every kind of criticism as a threat or as an insult. He hates criticism. Politically, his background is as an Islamist guy. He's much more used to having people obeying without criticism. This is their tradition. Criticism is almost forbidden. It's considered shameful."

Emma Sinclair-Webb, senior researcher at Human Rights Watch, told BuzzFeed News that her organization had yet to see the indictment.
"[Because we've seen] the president's complaint against them when they published that news story, we have a fair idea that these are very serious crimes against the state they face charges for," Sinclair-Webb said.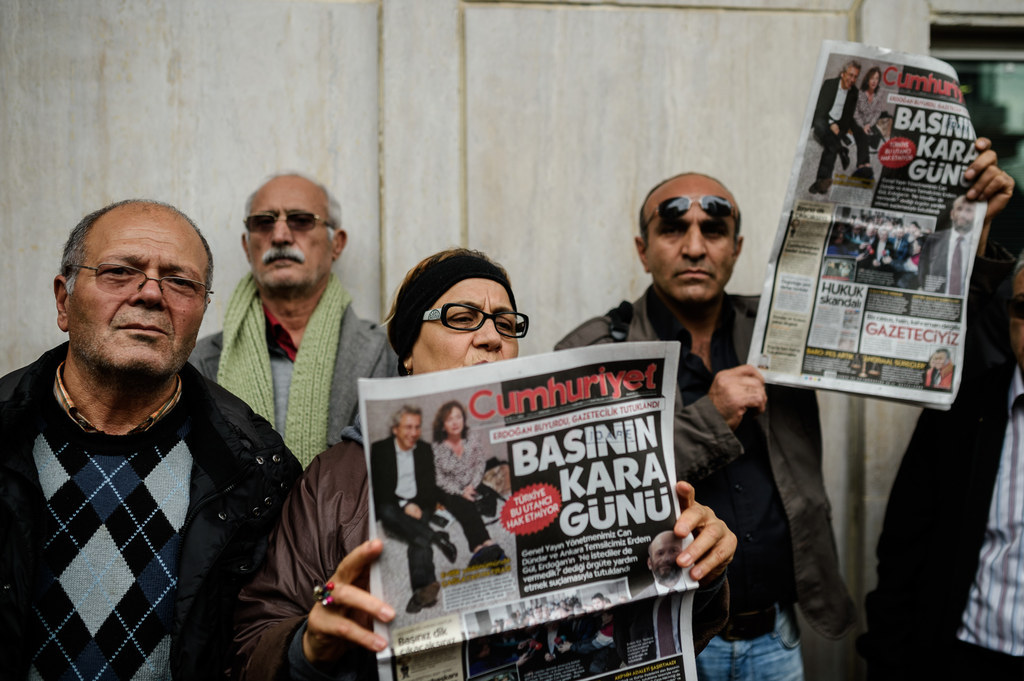 "They were doing journalism, they are journalists," she added. "What they published was entirely a legitimate news story on a subject of great public interest. There is no way they should face any investigation or prosecution or imprisonment merely because they were doing journalism."
According to Sinclair-Webb, media in Turkey were working in an incredibly challenging atmosphere. "There has been a crackdown on the press and we weren't able to foresee the severity of this crackdown half a year ago," she said. "It has become so intense, [it's] not only prosecutions, people are being fired, people are being jailed, there have even been lynch mob attacks on media organizations."