Hospital Refuses To Allow Asylum Seeker Baby To Be Removed From Australia
Doctors at a hospital in Australia have refused to release a baby girl to authorities who are planning to return her to detention in an offshore center.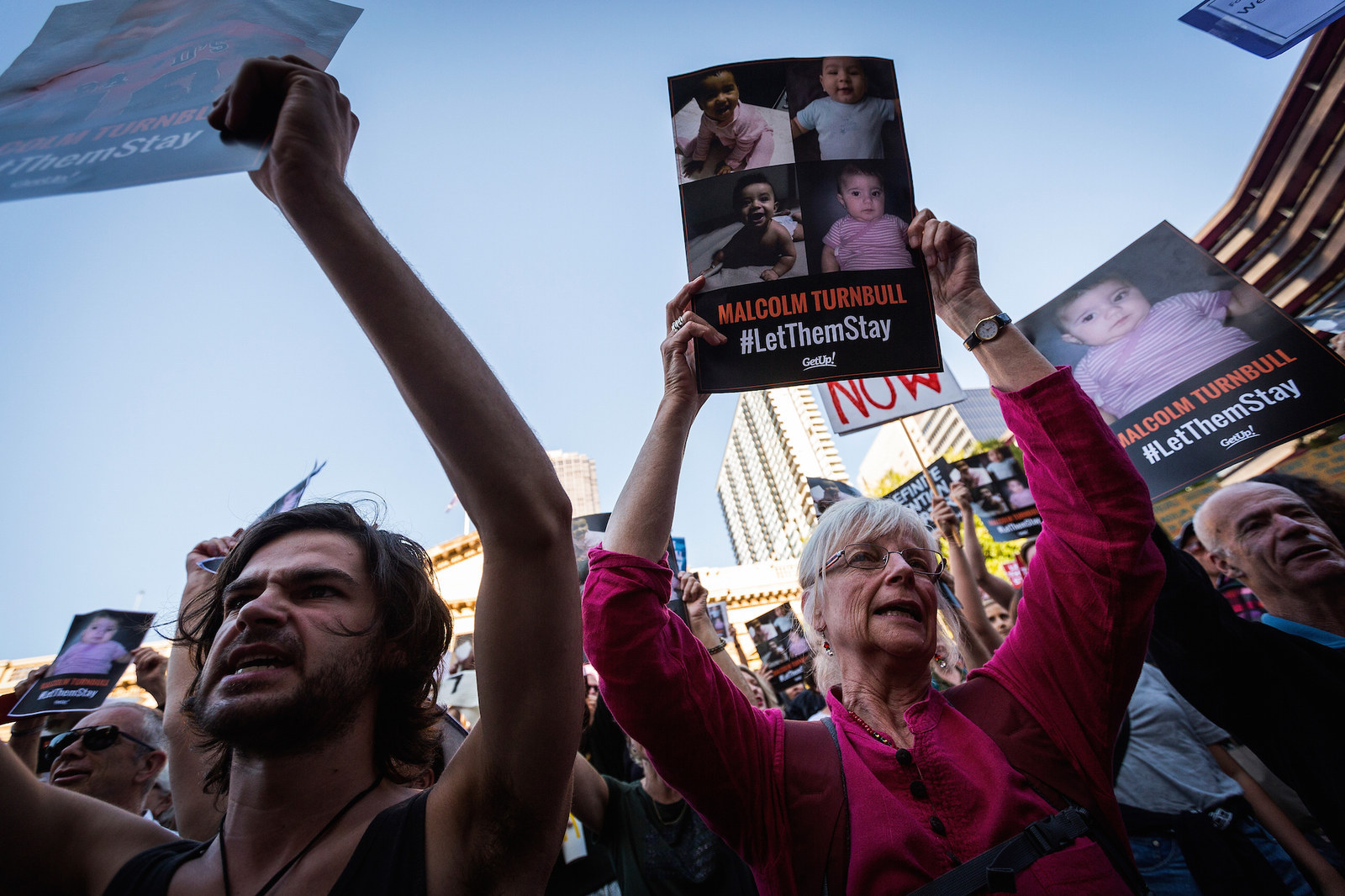 A hospital in Australia has refused to release a baby girl to authorities who are planning to return her to detention in an offshore center for asylum seekers.
The one-year-old baby girl, who was being treated for serious burns, will not be released from Lady Cilento Children's Hospital in Brisbane until a "suitable home environment is identified," a hospital spokesperson told Reuters Saturday.
The baby, and her parents, are facing being returned to a detention center on the tiny South Pacific island of Nauru, about 1,800 miles (3,000km) northeast of Australia. The detention centre houses more than 500 people and has been criticized for failing to protect refugees from abuse.
Earlier this month the Australian High Court rejected a legal test case that challenged the country's right to deport 267 refugee children and their families who had been brought to Australia from Nauru for medical treatment.

The Brisbane hospital's decision, which has been supported by protesters who gathered outside calling for the closure of detention centers, adds to pressure on the Australian government and its policy of sending asylum seekers offshore.

"All decisions relating to a patient's treatment and discharge are made by qualified clinical staff, based on a thorough assessment of the individual patient's clinical condition and circumstances," the hospital said in a statement.
The decision to only release the child to a suitable environment "is the case with every child who presents at the hospital," it said.
The case of the 267 refugees — of which 90 are children, including 37 babies — has polarized the community in Australia. A hundred of the country's most famous comedians have come together to pen a scathing letter calling on the prime minister to let the 37 asylum seeker babies stay in the country.
State leaders have also appealed to Prime Minister Malcolm Turnbull to let the children stay in the country, while protests have been held in cities across Australia.

Prime Minister Turnbull has said the asylum seekers will be treated "with compassion" and deportation will be decided "on a case by case basis."
The government insists its policy of offshore detention is necessary to stop asylum seekers drowning aboard the unseaworthy vessels used by people smugglers to ship them from Indonesia to Australia.