Dramatic Images Show Protests Turned Ugly During Lunar New Year Celebrations In Hong Kong
Dozens of people were injured and 54 arrested as police and activists clashed.
Dozens were injured and many arrested as Hong Kong's Lunar New Year celebrations turned into chaos when police and protesters clashed in a street market.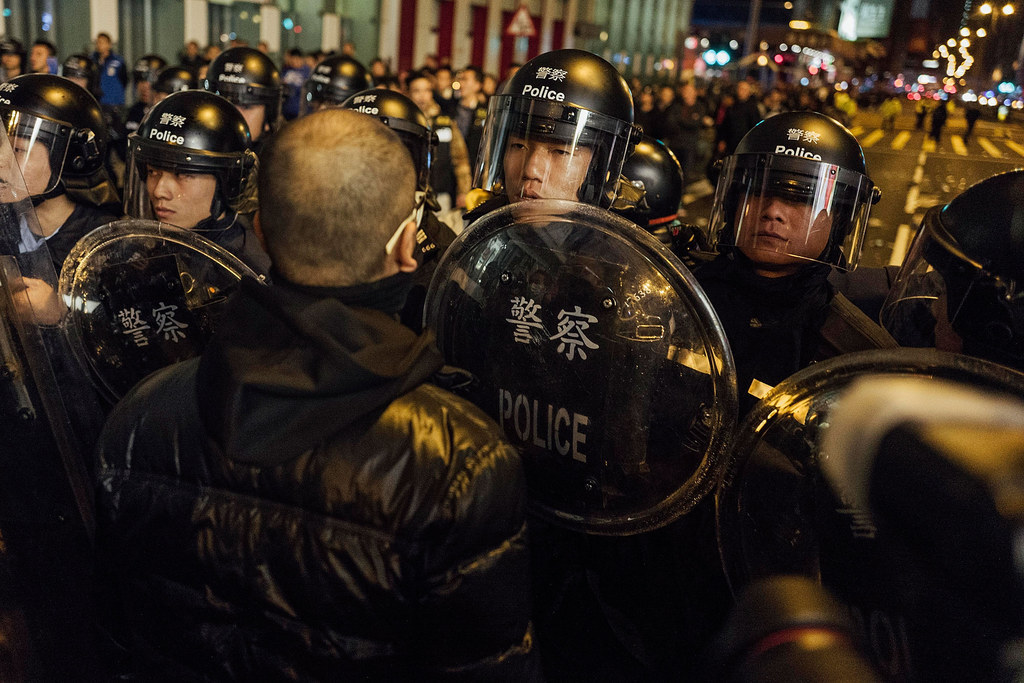 Activists were protesting over authorities' attempts to crack down on food stalls in the Kowloon neighborhood when the clashes began, the Associated Press reported.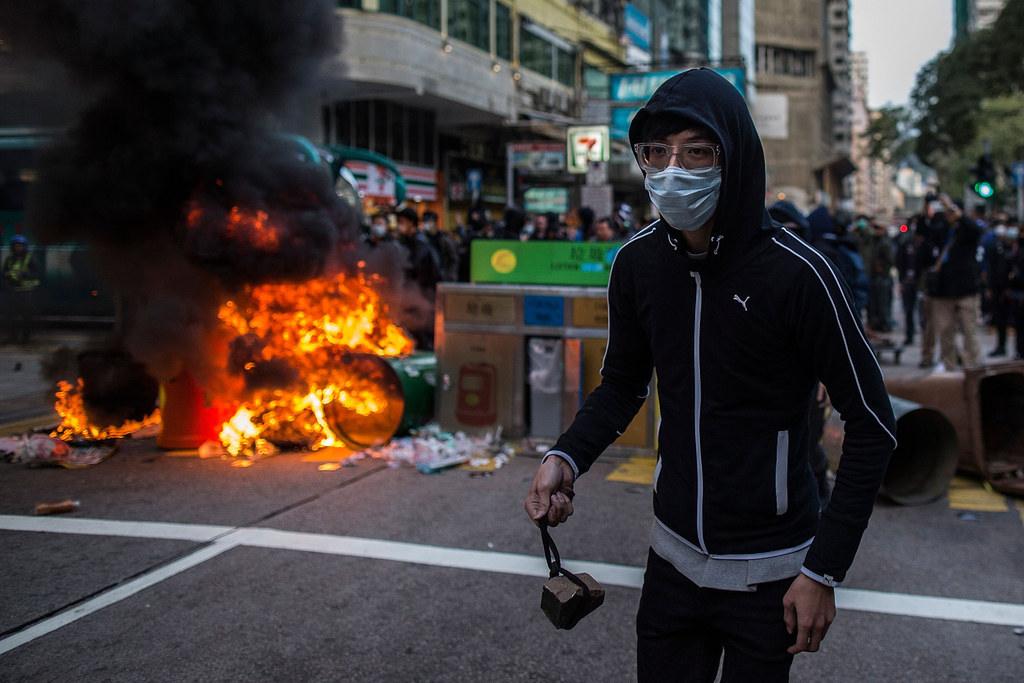 The unrest began when authorities tried to stop unlicensed street-food sellers from operating in the Mong Kok area. The street sellers have become a tradition during the Lunar New Year holiday.
Protesters were seen pelting police with stones, bottles, and other debris. Fires were also lit in the streets.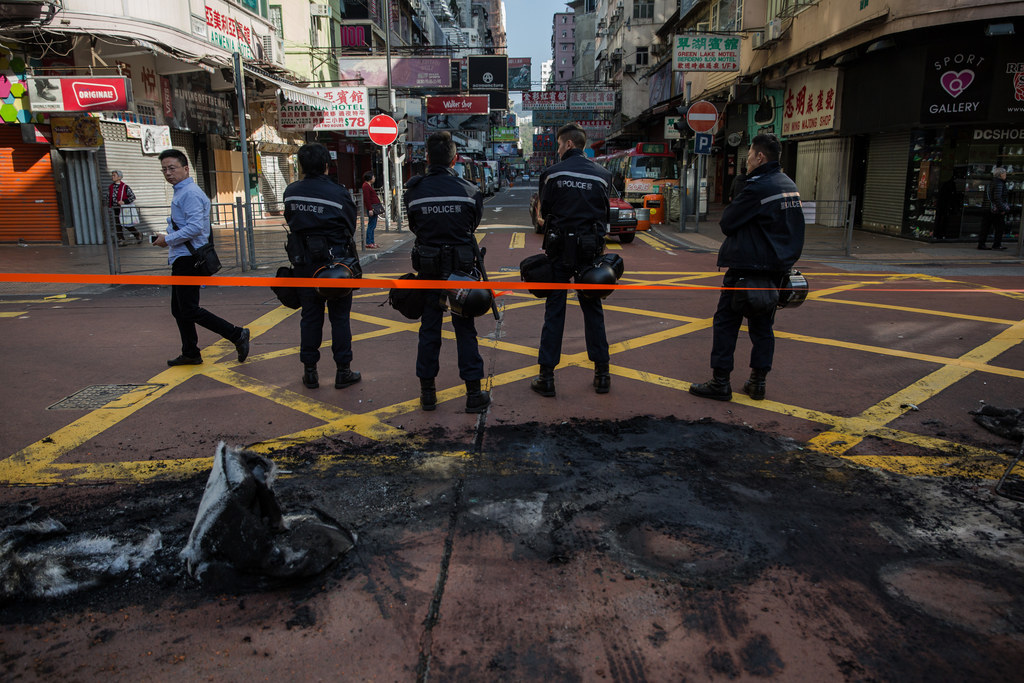 More than 80 police officers and four journalists were hurt during the riots, Hong Kong's leader, Leung Chun-ying, told the press.
Police Commissioner Lo Wai-Chung told reporters 54 people had been arrested on suspicion of unlawful assembly, assaulting police and possession of dangerous weapons.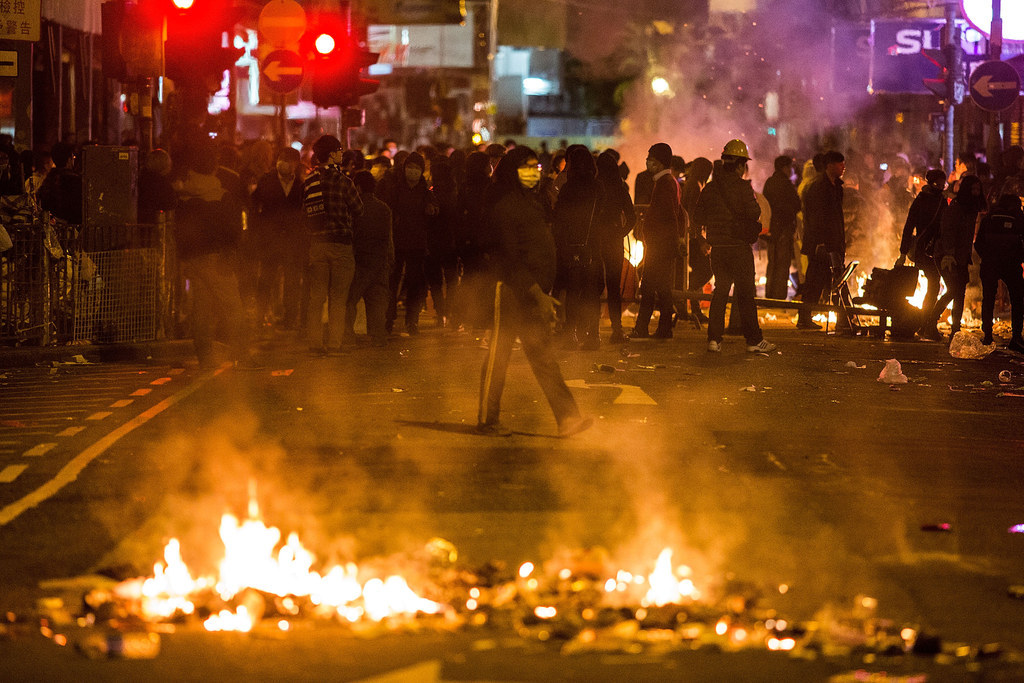 "You can feel rage in the police officers' eyes towards the protesters," she said. "Not only were batons and pepper spray used ... police were firing gun shots."
Yau said officers had no choice but to fire warning shots during the riot.