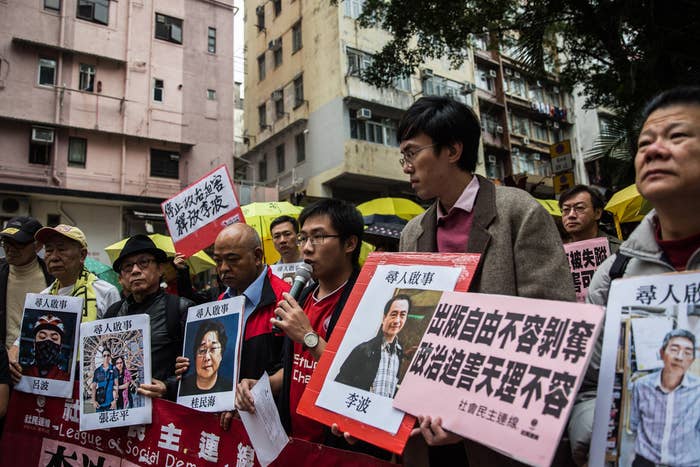 Five employees of a Hong Kong publishing company specializing in books critical of China's leadership have gone missing, according to reports.
One of the men, Lee Bo, is a British citizen, a U.K. foreign office spokesman confirmed to BuzzFeed News on Tuesday.
The spokesperson said the Foreign Office had been in contact with officials in China and Hong Kong about the whereabouts of Lee. They also confirmed U.K. Foreign Secretary Phillip Hammond, who was in China on a two-day tour, had raised the issue with his counterparts.
On Sunday, pro-democracy lawmakers said they would press the government for answers after Lee, the fifth employee of the publisher to disappear, went missing AP reported.
Lawmaker Albert Ho said the city was "shocked and appalled" by the disappearance of Lee. Lee worked for publisher Mighty Current like four other employees who disappeared in October.
Ho, a customer at the publishing firm's bookshop in Causeway Bay, said he had heard the company was planning to launch a book about Chinese President Xi Jinping's former girlfriend, Sky News reported.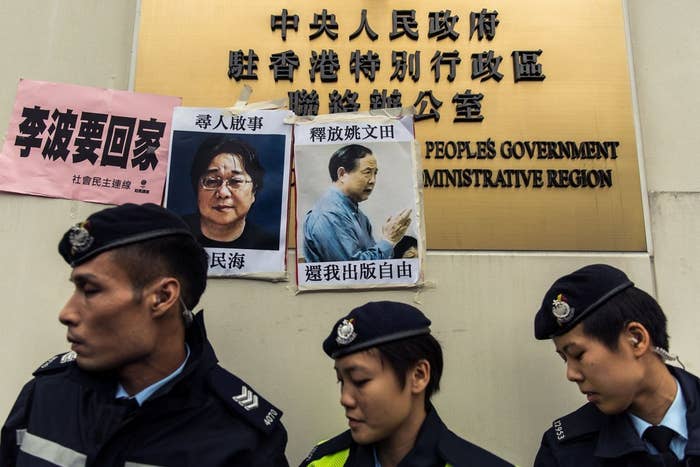 "To my knowledge ... the book concerns the story about the girlfriend ... (from) some years ago," he said.

"There were warnings given to the owners not to publish this book. This book has not yet gone to print, but probably it has something to do with this book."
Ho told a news conference: "We have a reason to believe he was politically abducted and illegally transferred to the mainland."
It is not uncommon in mainland China for company executives and dissidents to be detained for lengthy periods or vanish, but the disappearances are unprecedented in Hong Kong and have shocked the city's publishing industry, AP reported.
Protesters marched to Beijing's Liaison Office Sunday to demand information about Lee, Mighty Current's chief editor. Lee, 65, is also one of the company's major shareholders, the South China Morning Post reported.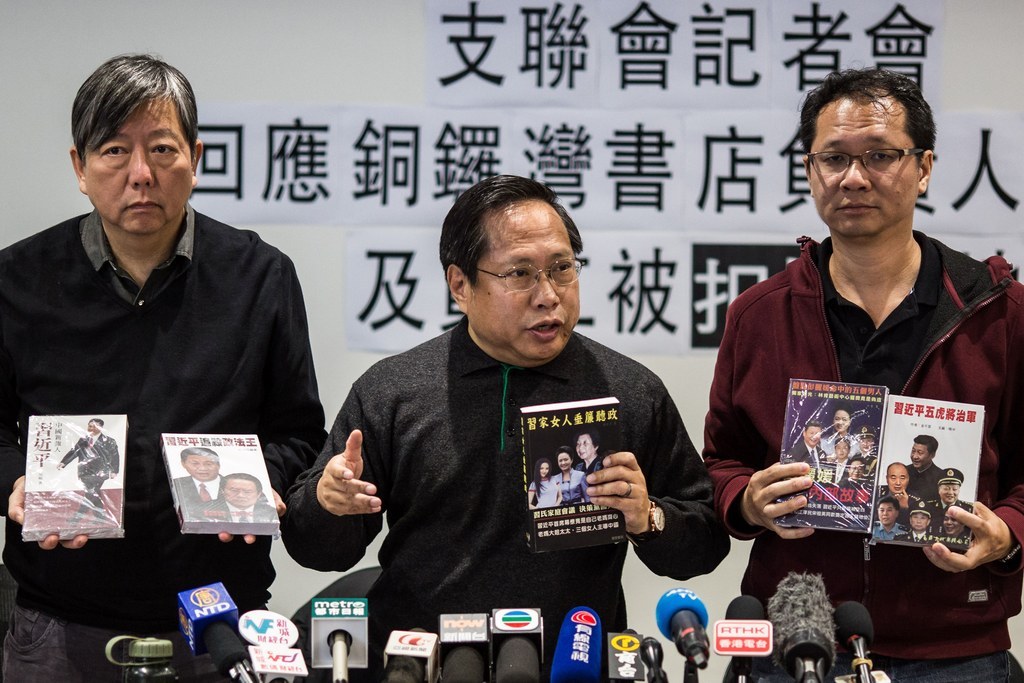 The company's co-owner, Gui Minhai, is also among those missing, as are bookstore manager Lam Wing-kei, general manager of the publishing house Lui Bo, and business manager Cheung Jiping. Police have listed them as "missing persons."

Mighty Current and its Causeway Bay bookstore are known for releasing books about Chinese political scandals. The books are banned on mainland China but are readily available in Hong Kong.
Hong Kong Acting Secretary for Security John Lee told reporters that police were "actively" investigating the case, AP reported.
Lee went missing Wednesday evening and was last seen leaving his company's warehouse, the Morning Post reported.
Lee's wife told the Cable TV network her husband had called her from Shenzhen in mainland China the night he disappeared.
"He said he will not be coming back anytime soon. He said he was assisting in an investigation. I asked him if it was about the previous cases, he said yes. It was about the missing [associates]," she told Cable TV.
"He later called me again and asked me not to make a scene. I guess it was the Shenzhen police." Mrs Lee said the caller ID was a Shenzhen number.