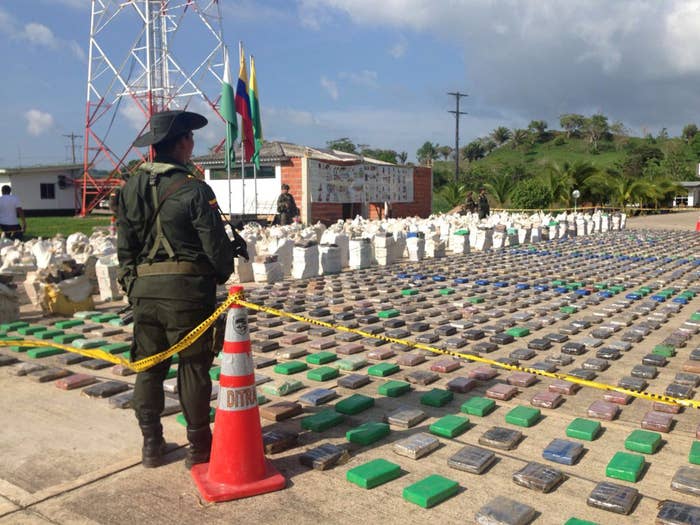 Police in Colombia have seized more than eight tons of cocaine found in an underground hideaway on the border with Panama.

The haul, which has an estimated value of $240 million, was found on a banana plantation in the Turbo area, NBC reported.
Three people were arrested in connection with the drug seizure.