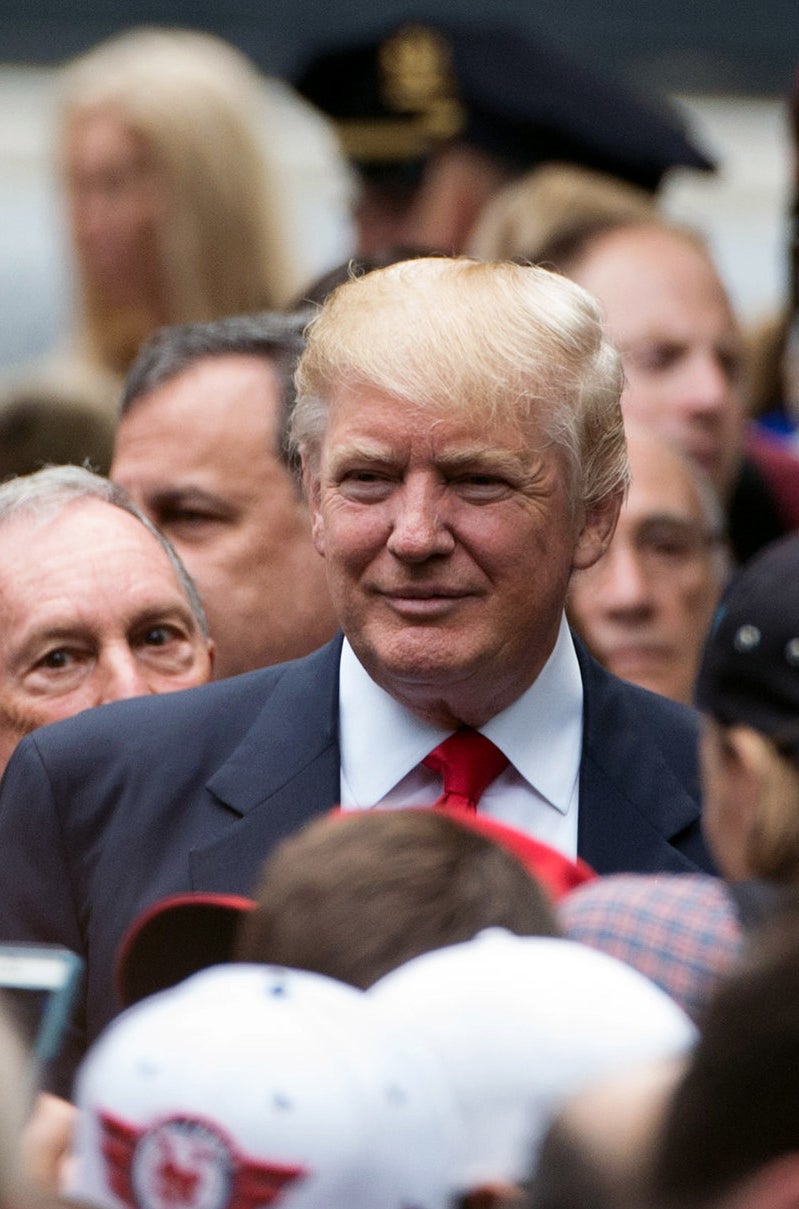 Democratic presidential candidate Hillary Clinton and her Republican rival Donald Trump both attended a memorial at Ground Zero in New York City on Sunday to mark 15 years since the terror attacks of 9/11.

Clinton left the ceremony early after she felt overheated, her campaign said, traveling to her daughter's apartment to cool down.
The ceremony began with a moment of silence, before the names of the nearly 3,000 people killed in the attack were read aloud by family members.
"Fifteen years are like 15 seconds — the hurt is still there, the hole is still there," relatives of Thomas F. Swift, a 30-year-old Morgan Stanley executive who died in the attacks, told those gathered.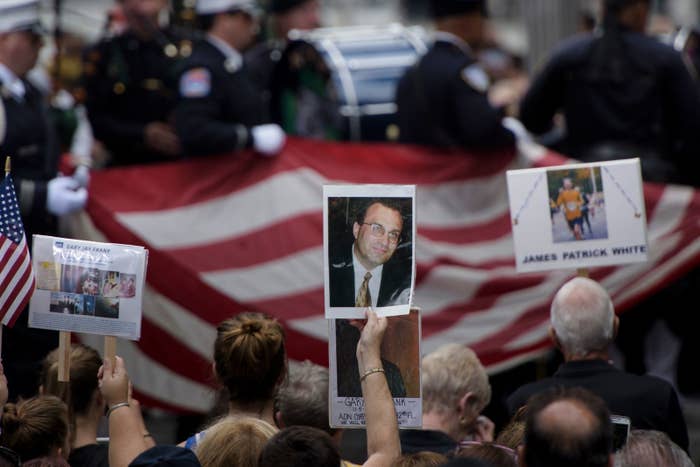 President Barack Obama and First Lady Michelle Obama remained at the White House, where they observed a moment of silence at 8.46 a.m. — the moment the first plane hit north tower of the World Trade Center.

Obama then addressed a Pentagon memorial service.

"We remember, and we will never forget, the nearly 3,000 beautiful lives taken from us so cruelly -- including 184 men, women and children here, the youngest just three years old," the president said in a speech at the Pentagon.
"Fifteen years may seem like a long time, but for the families who lost a piece of their heart that day, I imagine it can seem like just yesterday," Obama continued.
"Perhaps it's the memory of a last kiss given to a spouse, or the last goodbye to a mother or father, a sister or a brother. We wonder how their lives might have unfolded, how their dreams might have taken shape. And I am mindful that no words we offer, or deeds we do, can ever truly erase the pain of their absence."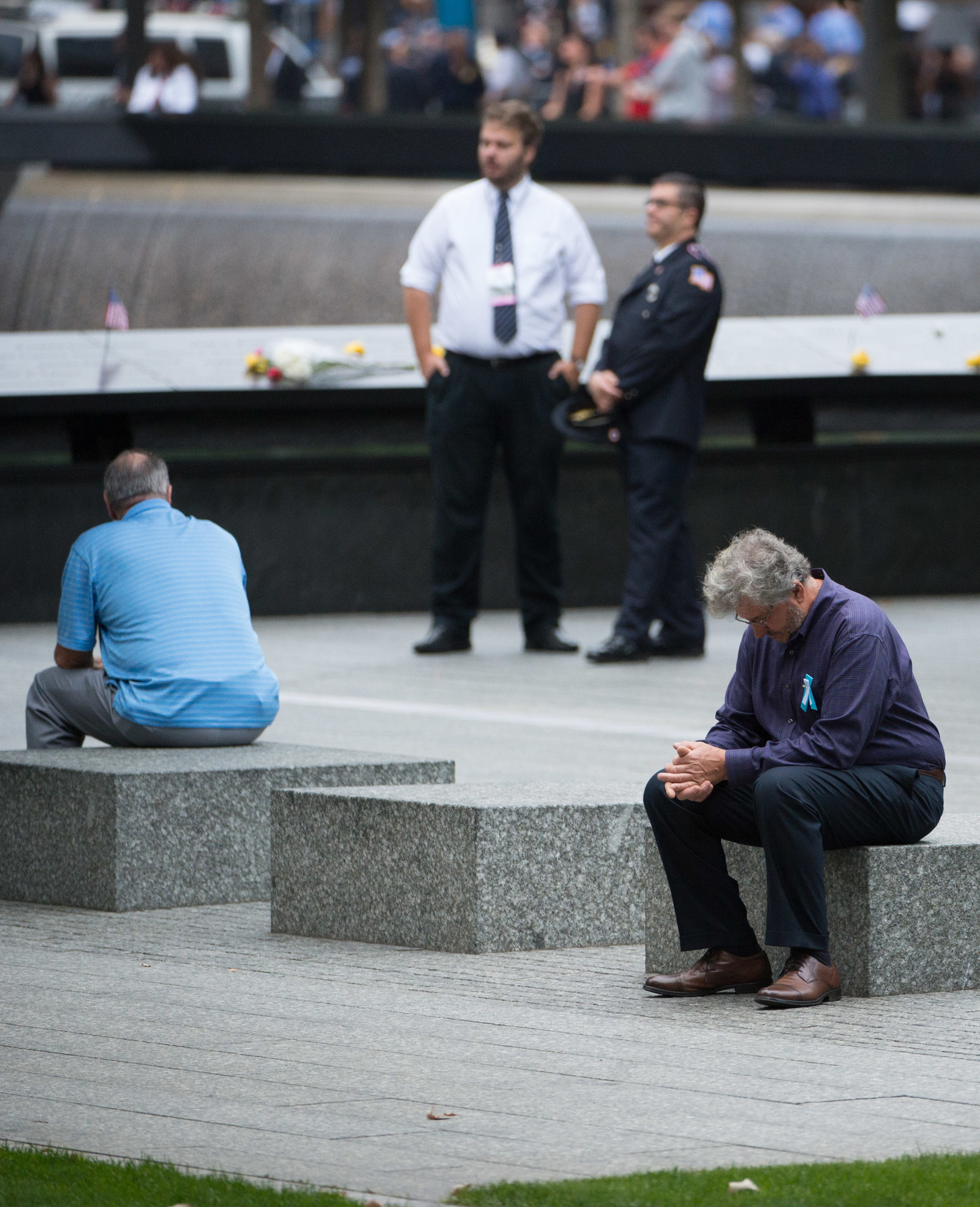 Some 2,996 people died when hijacked planes slammed into the World Trade Center, the Pentagon, and a field near Shanksville, Pennsylvania on Sept. 11, 2001. It was the deadliest terror attack on American soil.

Around 1,000 people attended the ceremony at the Flight 93 National Memorial in Shanksville to commemorate the passengers and crew who overpowered hijackers and crashed their jet into an empty field.

"Fifteen years ago today, the course of American history changed," said keynote speaker and Secretary of the Interior Sandy Jewell, according to Pittsburgh TV station WTAE. "Certainly the men and women of Flight 93 had no idea they would be heroines and heroes that day."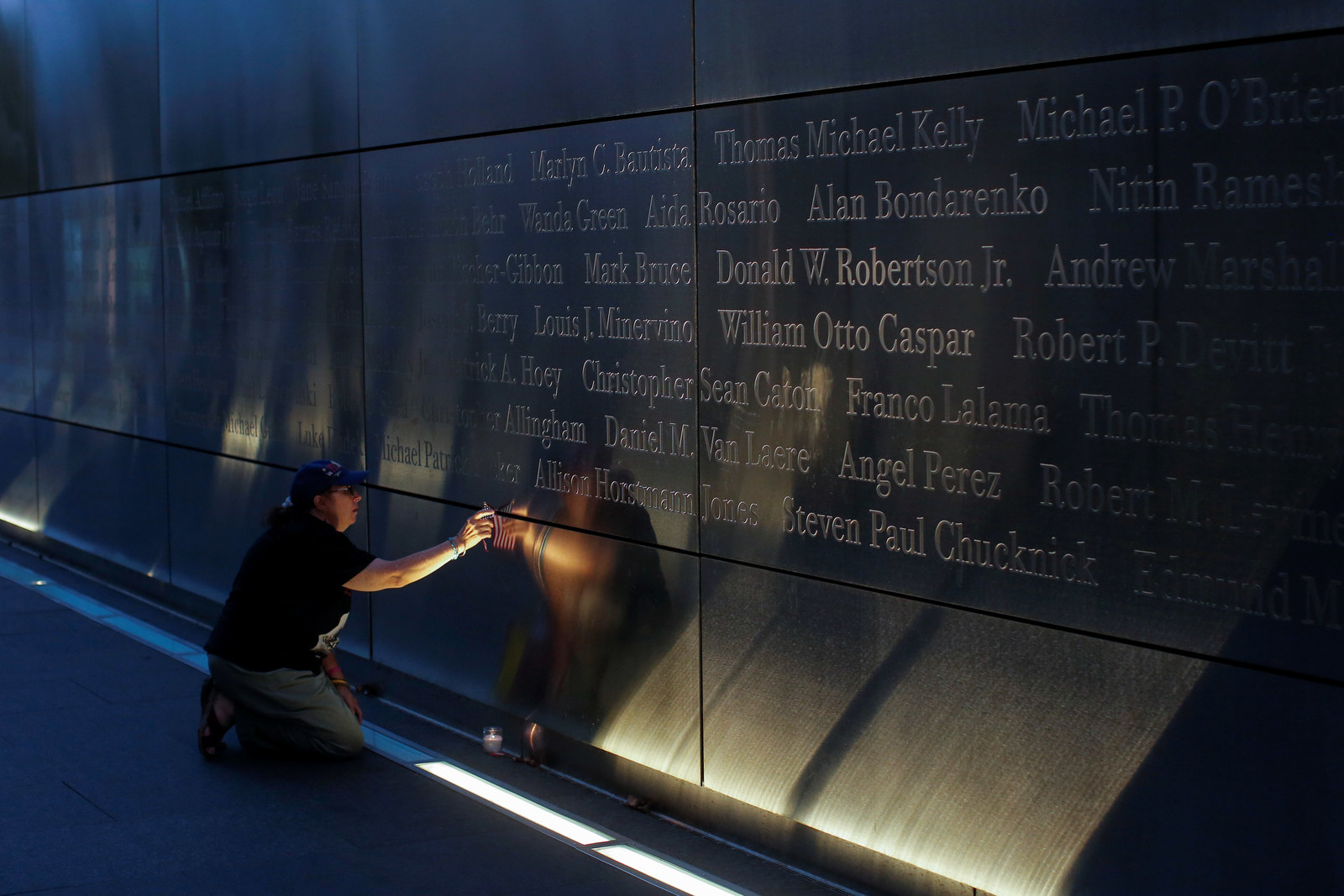 Despite attending the memorial, neither Trump nor Clinton were expected to make public remarks at a ceremony where politicians have been allowed to attend, but not speak, since 2011.

The candidates also followed a custom of halting television ads for the day.
For the Clinton camp, though, the day was overshadowed by concerns over the candidate's health, after video showed her struggling to stand and being helped into a black van.
"Secretary Clinton attended the September 11th Commemoration Ceremony for just an hour and thirty minutes this morning to pay her respects and greet some of the families of the fallen," spokesman Nick Merrill later said in a statement. "During the ceremony, she felt overheated so departed to go to her daughter's apartment, and is feeling much better."
After more than 90 minutes, Clinton left the Madison Square Park apartment around 11:45 a.m. ET, waving to the press and posing for a photo with a young girl.
"I'm feeling great," she said, walking to her car. "It's a beautiful day in New York."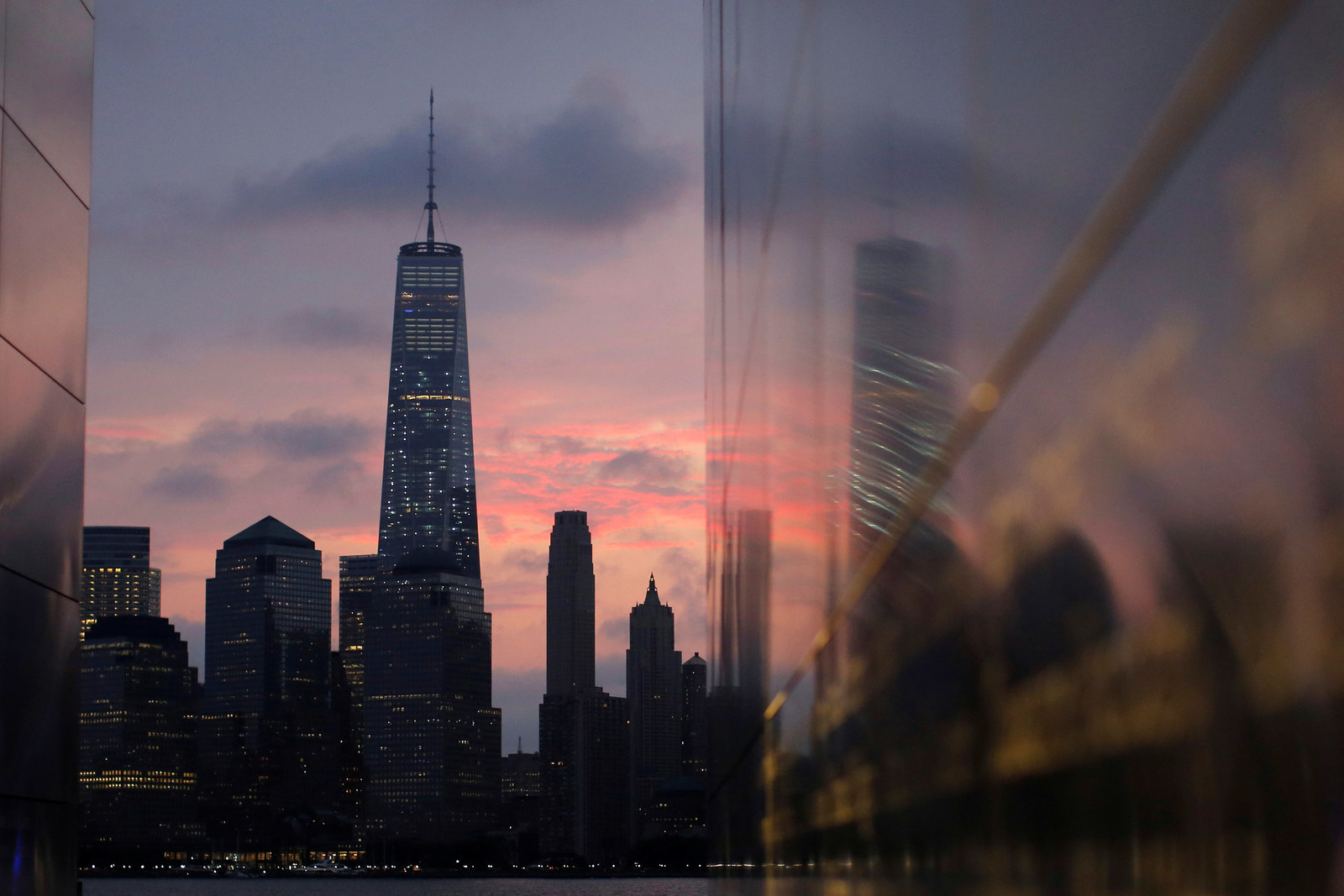 Organizers of the 15th anniversary ceremony fielded about 4,500 suggestions — including a Broadway parade honoring rescue workers and a one-minute blackout of all of Manhattan — but chose to keep the ceremony simple. Organizers kept with the tradition of previous ceremonies — moments of silence, tolling bells, and the reading of the names of the dead.

"This idea of physical transformation is so real here," Sept. 11 memorial President Joe Daniels said this week. The ceremony is about "bringing the focus back to why we did all this — which is to honor those that were lost — is something very intentional."