Far-right protesters climbed Berlin's famous Brandenburg Gate to protest against Islam on Saturday.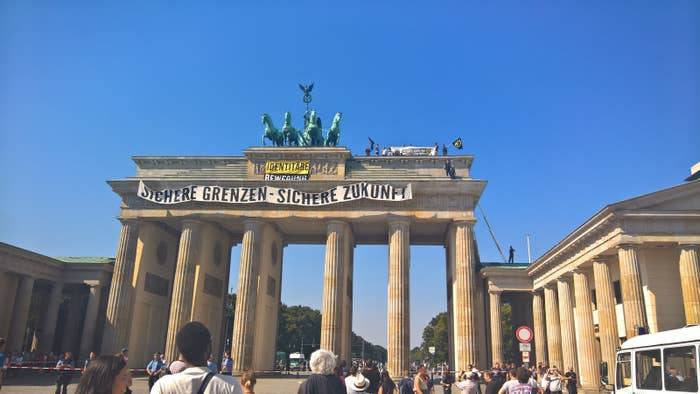 About 15 protesters hung banners that read "Protect borders! Save lives!" and "Secure borders."

Police soon climbed the iconic monument and detained the protesters, who are likely to face charges of trespassing, harassment, and breaching laws on public assembly, the Associated Press reported.

The protesters belonged to the Identitarian Movement, a group that was placed under surveillance by Germany's domestic intelligence agency earlier this month after authorities accused it of aiming "to subvert democracy."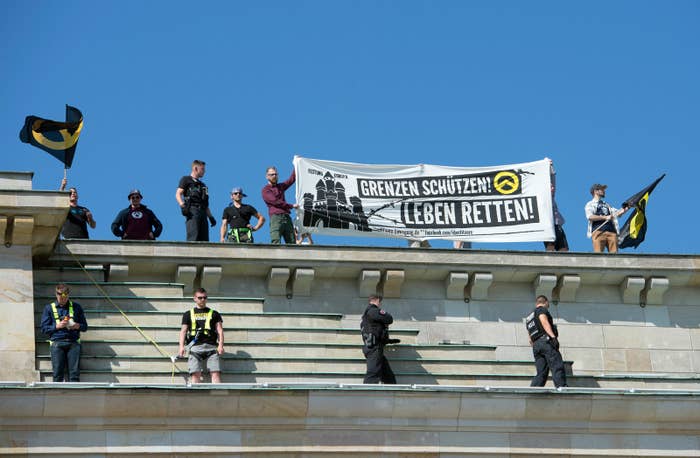 Leaflets scattered by the group during the protest claimed the government is trying to replace Germany's population with Muslim immigrants.
Some 1.1 million asylum-seekers arrived in the country last year, mainly from Syria, Iraq, and Afghanistan.
The protesters stood atop the monument for about an hour and appeared to set off flares.
Police said the protesters were able to get atop the structure after locking out a security guard and using a ladder to climb from a neighboring roof, Bild reported.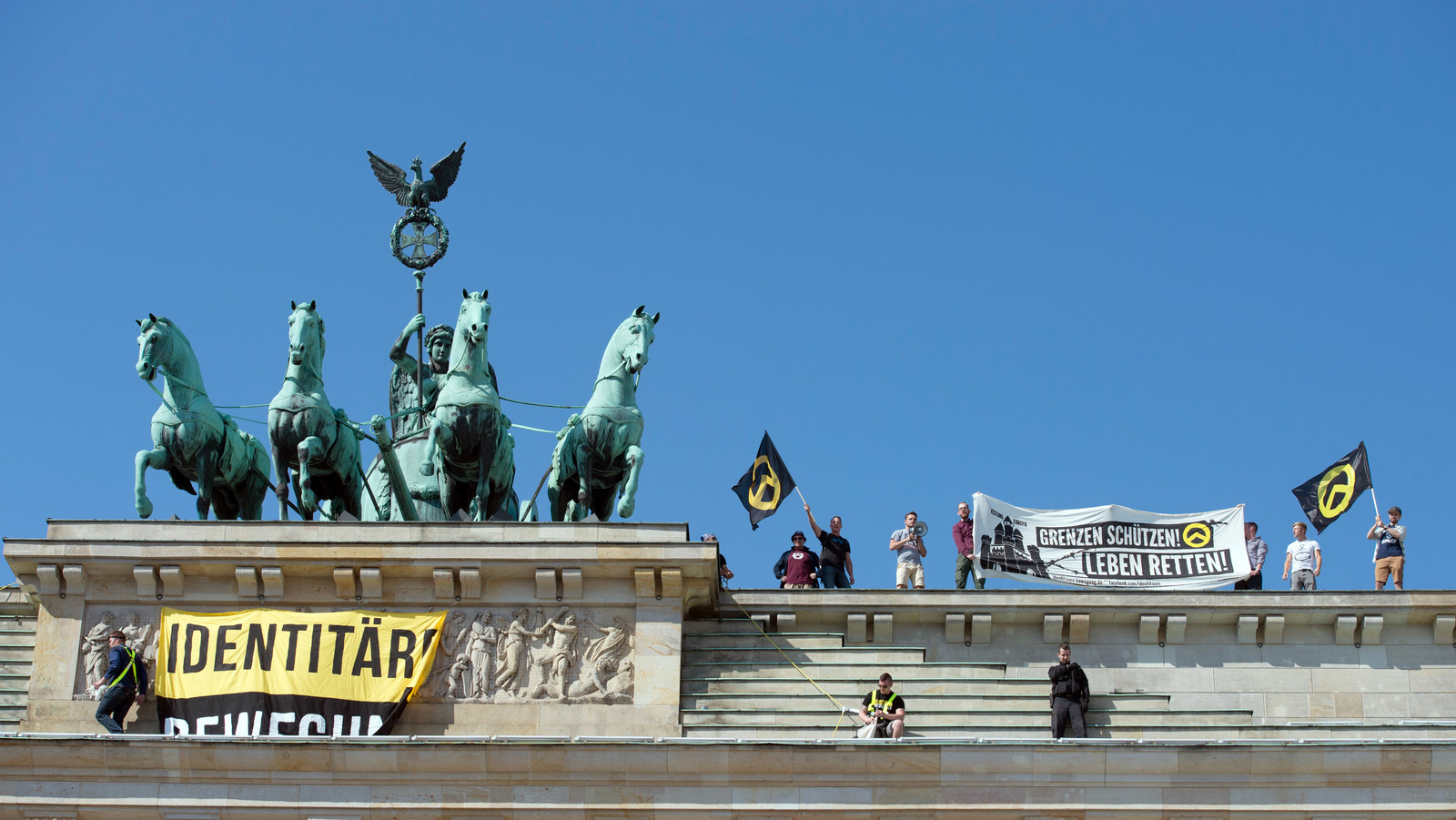 Tourists and locals on the ground were said to have started yelling "Nazis out!" at the protesters above.