Aid Convoys Head To Besieged Syrian Towns Where People Are Dying Of Starvation
The aid will be delivered to Madaya and two other towns where people have been struggling to survive.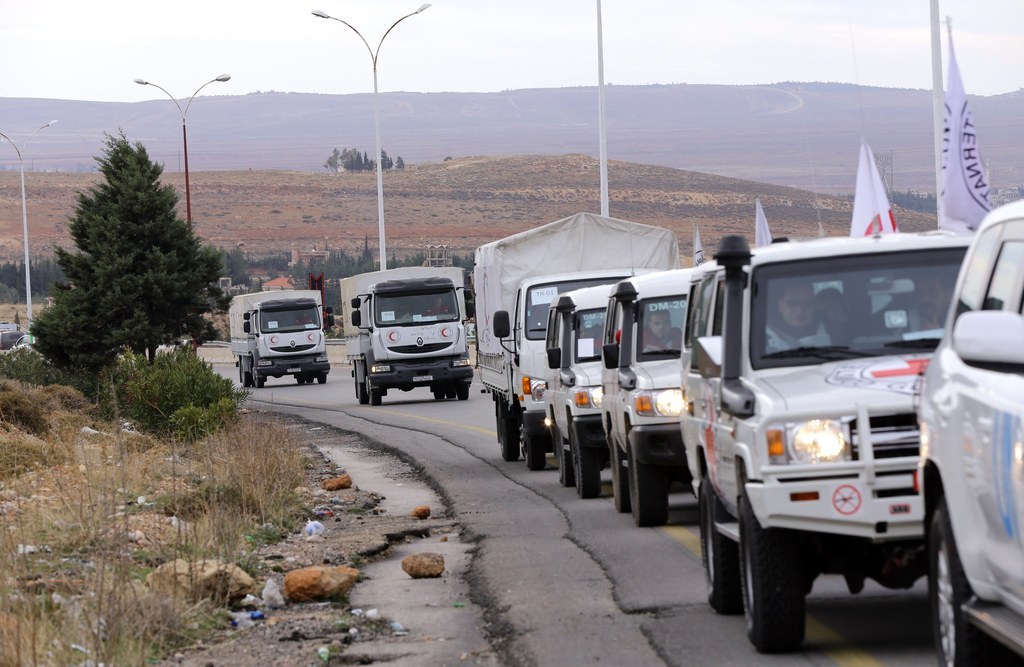 Aid convoys are attempting to deliver food to thousands of trapped people dying of starvation in several besieged Syrian towns.
Trucks loaded with supplies headed for Madaya, near the Lebanese border, and two villages in the northwest of the country Monday, the Syrian Red Crescent (SARC) said.

SARC, the U.N., and the International Committee of the Red Cross have been waiting to deliver aid to Madaya, Kefraya, and Alfouaa since last week.
Madaya is about 25 miles northwest of Damascus and has a population of up to 40,000 people. The town has been surviving under siege by Bashar al-Assad's army since July, according to a report by humanitarian organization the Syrian American Medical Society.

Last week, BuzzFeed News reported people in the town were dying of starvation and had resorted to hunting stray dogs and cats for food. Medical practitioners based in Madaya reported there had been 23 deaths related to malnutrition in the town. Five deaths were infants younger than a year old, including one who was just a day old.
SARC said aid was last delivered to the towns in October last year. The U.N. said Thursday the Syrian government had agreed to allow access to Madaya.
The blockade of Madaya has been a big issue for Syrian opposition leaders, who told they U.N. they refuse to take part in peace talks planned for this month until the siege is lifted, Al Jazeera reported.

An estimated 400,000 people are living under siege in 15 different regions in Syria, according to the U.N.