Hi. We need to talk about this.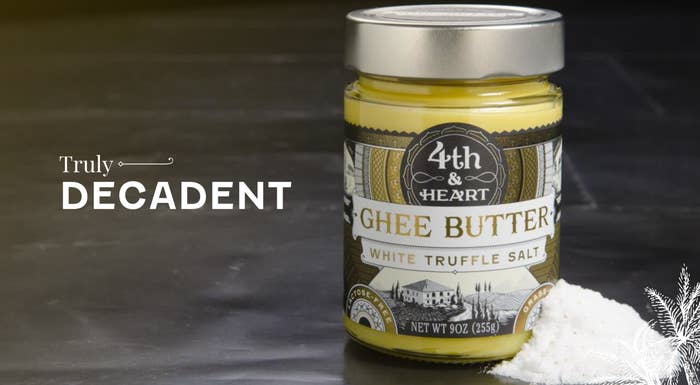 Somehow, in the last few years, ghee has become the latest trendy health food. When did we all decide that clarified butter was the answer to all our health problems?
We haven't been able to stop thinking about this, so we dedicated a whole episode of See Something Say Something to it.
What we didn't anticipate was a long journey into the nature of food appropriation, the slippery definition of "purity," ayurvedics, and intergenerational notions of "authenticity."
In the episode, we do a taste test with the brain trust, chat with BuzzFeed Health editor Sally Tamarkin, NYU Food Studies Department chair Krishnendu Ray, and Ahmed's aunt Naheed Usmani. Listen to us ~chew the fat~ here:
How to subscribe:
1. If you're on a mobile device, click this link to open in your native podcasting app.
2. Or, search for "See Something Say Something" in your podcast app of choice, like Overcast, Pocket Casts, Stitcher, Google Play, Spotify, Apple Podcasts, and more.
3. Be sure to subscribe, so you never miss a new episode!
If you like the show, please rate and review it on iTunes. Questions? Comments? Email saysomething@buzzfeed.com.