How Neil DeGrasse Tyson Are You?
Would you name your kid after a planet or moon in our solar system?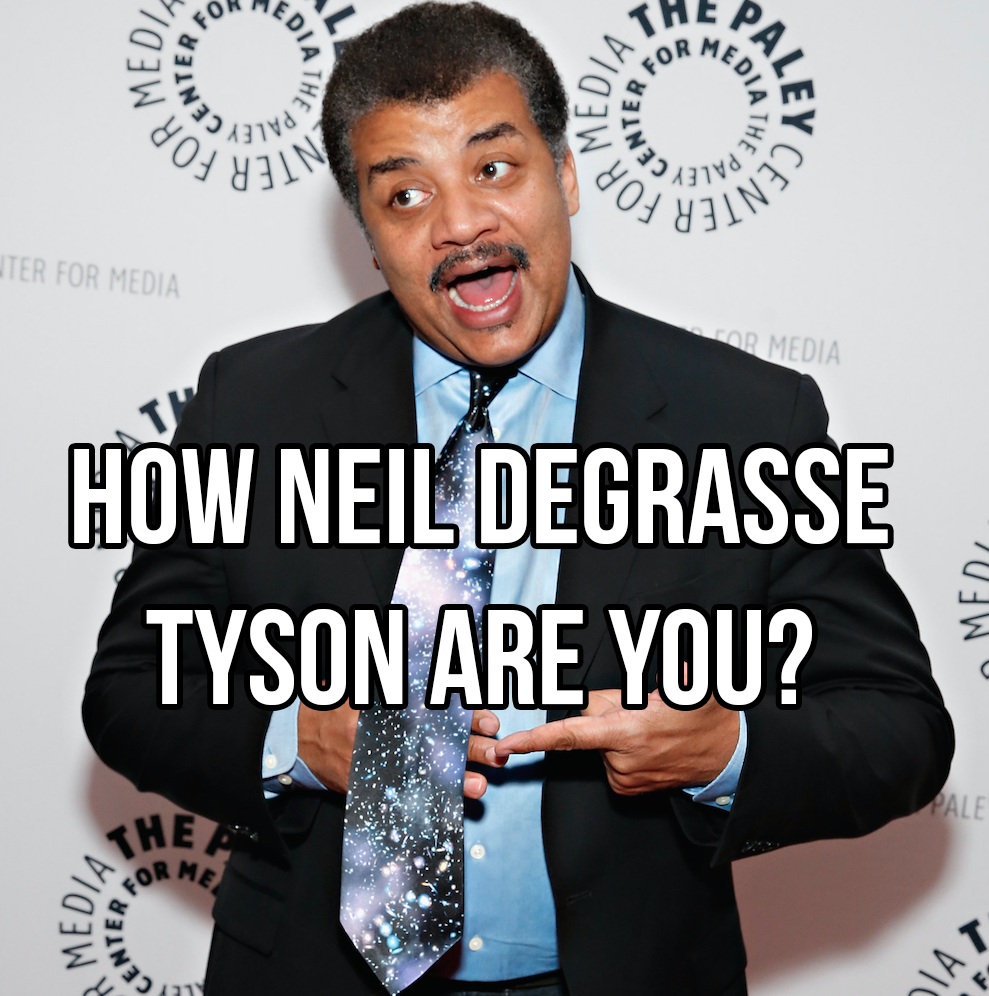 Check all that apply to you:

You look up to your parents.

You are pretty into science.

You get irritated by listening to people in power pretend they know what they are talking about.

You are considered a role model to many.

You would love to be the astronaut selected to take the first steps on Mars.

You have been described as "sassy."

You prefer Star Trek to Star Wars.

You have a healthy appreciation for thick, bushy mustaches.

You are well-loved on Reddit.

You bring a pretty high level of snark to the Twitter table.

You consider astronomy-themed neckties to be high fashion.

You love questions almost as much — if not more — as you do answers.

You fucking love the movie Contact.

You can do a pretty decent moonwalk and you are not afraid to break it out when needed.

You love the crap out of leap seconds.

You are no stranger to latin ballroom dancing.

You consider Ripster to be your favorite Street Shark.

You have been told by many that you make science cool.

You would totally name your kid after a planet or moon in our solar system.

Type Ia supernovas are your jam.

You can rock a tight wrestling singlet or at least appreciate the look.

You are an icon to a generation.

You were pretty tight with Carl Sagan.

You have called Jon Stewart out on his poor grasp of planetary rotation.