Here's The Only Boner You Need To See Today
When it comes to penile support, the extinct bear Indarctos arctoides had a lot going on. Happy #FossilFriday!
Take a look at this bad boy: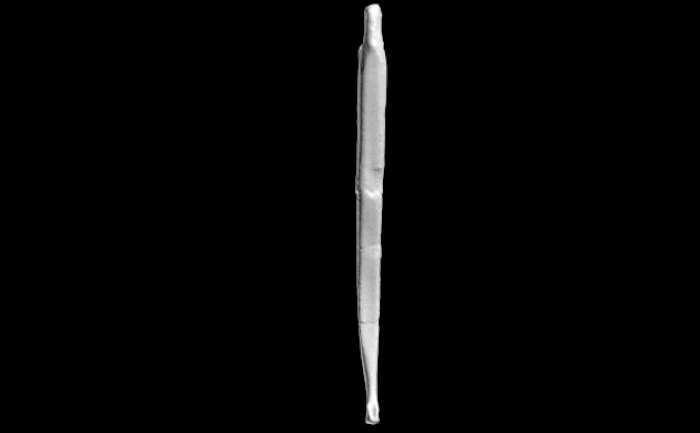 That is the baculum of an extinct bear. It's pretty much a fossil dick. A baculum, if you didn't know, is a fancy word for a penile bone. It's pretty handy, actually. This specific baculum fossil came from Indarctos arctoides, a bear that marauded around Europe between 4.5 and 10 million years ago. Despite Indarctos arctoides being smaller than many living bears, it nevertheless had a much larger baculum than anything found in bears today — 9.2 inches long on average.
Based on its length, the scientists who discovered the fossil argued that this bear species may have had longer, but fewer, sexual encounters than other mammals.
Good on ya, extinct bear. Quality over quantity!