Facebook Makes It Easier To Ignore Your Ex
Taylor loved you. But you didn't love him back. Now you can remove him from your News Feed, in addition to your life.
Facebook is making it easier to control how often you see your ex after a breakup.
The company is testing a number of new prompts that show up after you end a relationship you listed on Facebook, including the option to remove your ex completely from your News Feed. This is welcome news for the heartbroken.
And c'mon, Taylor. You had your chance and you blew it, man.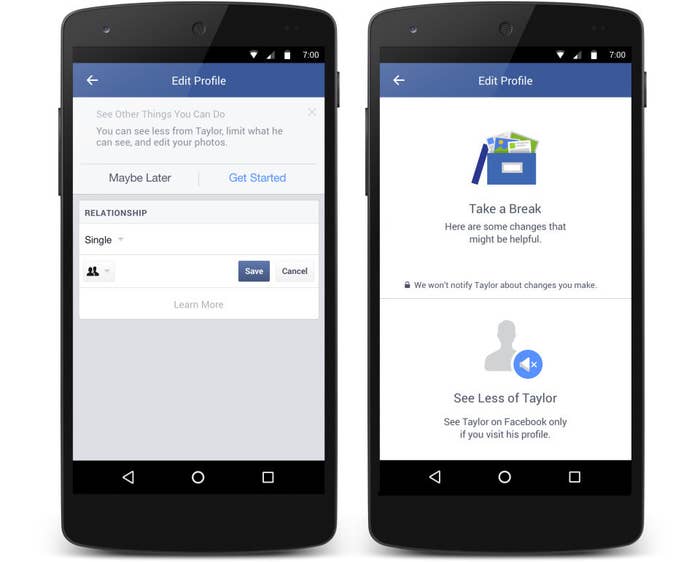 Facebook will also give you the option to remove your ex from photo tag and message suggestions.
Seriously, Taylor. This could've been great. But you played way too many video games, and THEN you forgot our anniversary. You lost sight of what mattered. Now you won't even show up as a suggested person to tag in photos. How does that feel?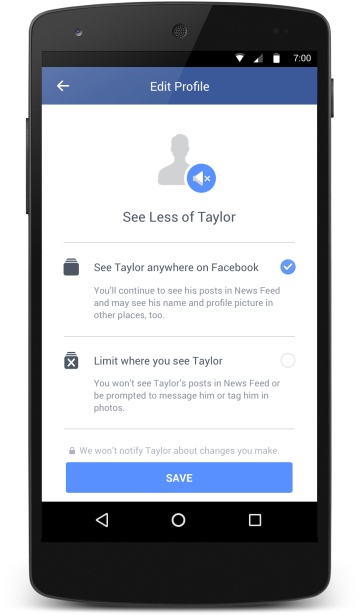 The new options also limit your ex from seeing you — an important anti-stalking feature.
Get over it, Taylor. It's done. Spending your days looking at Facebook and crying won't do you any good.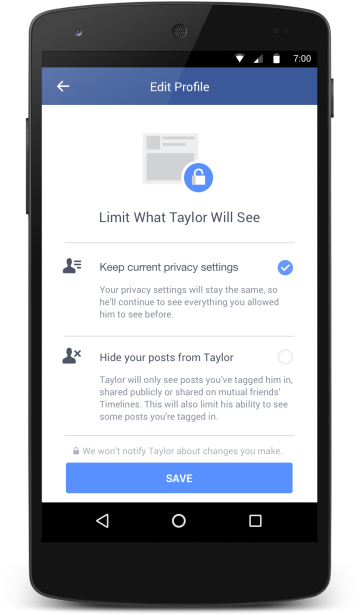 And finally, it'll remove the evidence: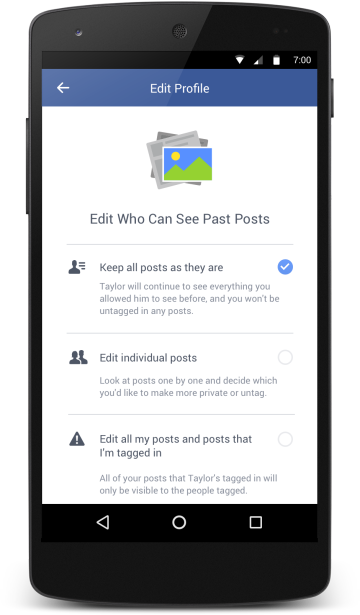 "This work is part of our ongoing effort to develop resources for people who may be going through difficult moments in their lives. We hope these tools will help people end relationships on Facebook with greater ease, comfort and sense of control."
OK, time for a good cry. Go to a secluded place and hit play: