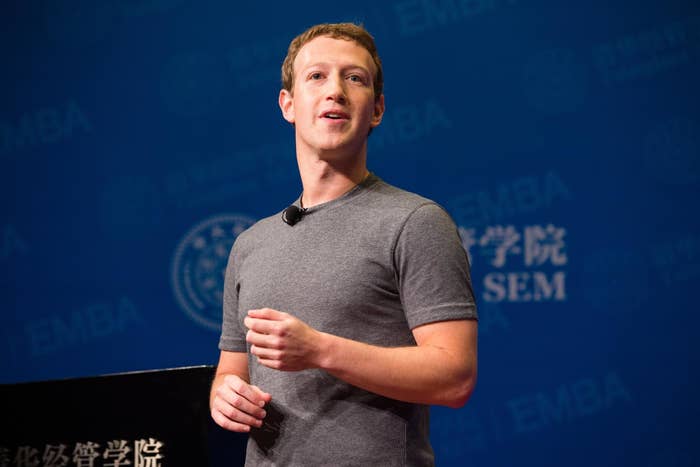 Facebook CEO Mark Zuckerberg, who is now perhaps the most powerful man in publishing, will be forced next month to decide the fate of a board member who engineered a decade-long secret campaign against a media company.
Zuckerberg, who controls the majority of Facebook's stockholder voting power, will have his own up-or-down vote at the company's June 20 stockholder meeting on Peter Thiel, who is listed as being up for re-election on Facebook's preliminary proxy statement. Thiel, an early Facebook investor and key player in its early power struggles, confirmed this week that he financed lawsuits against Gawker Media as "deterrence" after the company reported that he is gay.

The stakes are high for Zuckerberg because of the power he has accreted in digital publishing, an industry in which Gawker is both a lightning rod and a pioneer. Gawker is, in fact, a Facebook partner, and one of many participants in its Instant Articles program. Facebook is the world's most important filter of information and increasingly the driving force in the way people get their news. Yet so far Zuckerberg has remained silent on his board member's actions. BuzzFeed News' requests for an interview were turned down along with those of many other media organizations.
Whether or not Zuckerberg is forced to address the Thiel situation at the 11 a.m. stockholder meeting at the Sofitel San Francisco Bay in Redwood City, his thumbs-up, or down, vote will be the most forceful statement he can make about his board member — a man who some argue is setting a chilling precedent for media companies that publish stories not to the liking of powerful billionaires.

Will Facebook, a company dependent on publishers for the content that fuels its News Feed, stand by a board member seeking the destruction of one of those very publishers?

Facebook is used by more than 1 billion people every day, but as it has moved from personal content toward what the company refers to as "public content," it has moved huge audiences to publishers — and become responsible for a significant share of many publishers' traffic. Its influence is so vast that many such publishers (including BuzzFeed) have agreed to host their articles directly on Facebook's servers via the Instant Articles product. That outsized influence on how people all across the world are informed is why a major firestorm ensued after curators of its Trending column were accused of bias. After that episode, Zuckerberg said the company had a trust problem with conservatives that it needed to address. His vote on Thiel will send another message about how he sees publishers.
Contributing: William Alden