Twitter Is Testing An Algorithmic Feed
A fundamental Twitter rule is being revisited.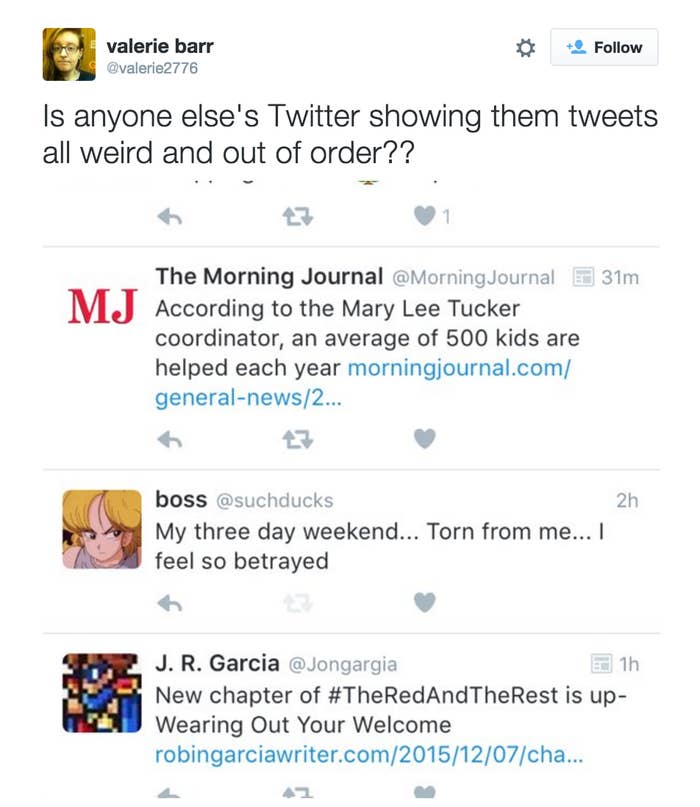 Twitter is showing some users tweets in their timelines sorted by an algorithm, not the reverse chronological order long a pillar of the service.
The test, first spotted by Motherboard, hints at what could prove to be a dramatic rethinking of the flow of Twitter's timeline, a fundamental aspect of the platform that's largely responsible for its real time nature.
"This is an experiment," a Twitter spokesman told BuzzFeed in a Twitter direct message. "We're continuing to explore ways to surface the best content for people using Twitter."
This isn't the first time Twitter has applied an algorithm to display tweets in a timeline. The company, for instance, already has a "While You Were Away" feature that, using an algorithm, displays noteworthy tweets you missed while outside the app. It also, at times, inserts tweets from people followed by people you follow. Beyond these algorithmic tweaks, the company also recently debuted Moments, a curated feed of stories made up of tweets.
BuzzFeed News examined the possibility of an algorithmic Twitter feed in June. You can read more here: