Facebook Live's New Feature Is Actually Cool
This new feature could be big for interviews.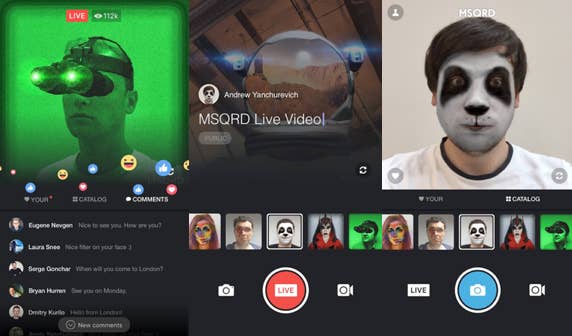 Facebook will soon let you invite guests to your live streams, the company announced today. The new feature will allow you to go live with someone in another location, making the product much more conducive to interviews and conversations, which are difficult to conduct on the platform as it is now. (BuzzFeed is among a group of Facebook Live paid media partners.)

"Going live with a friend or fan can make broadcasts more fun and interactive, and there are tons of new possibilities with this format: interviews, debates, duets, collaborations, and more," a Facebook spokesperson said in an emailed statement. "To start, this will begin rolling out to Verified Pages, but we plan to make this available to people more broadly in the future."
The feature is expected to first go live this summer.
Facebook is dealing with a decline in original sharing, according to reports, and Live is one way the company might reverse the trend. Live videos are by their nature more raw and less polished, so people may post live videos without thinking they have to meet the high quality bar many believe is required to blend in with Facebook's News Feed, which can be saturated with professionally produced content from news organizations and public figures.
Facebook also announced two other new features: an MSQRD integration that will allow you to go live on Facebook with effects similar to Snapchat's selfie filters and face-swap features. It will also add scheduled live videos, where broadcasters can notify their followers of an upcoming live video and allow them to wait in a "lobby" before it starts.