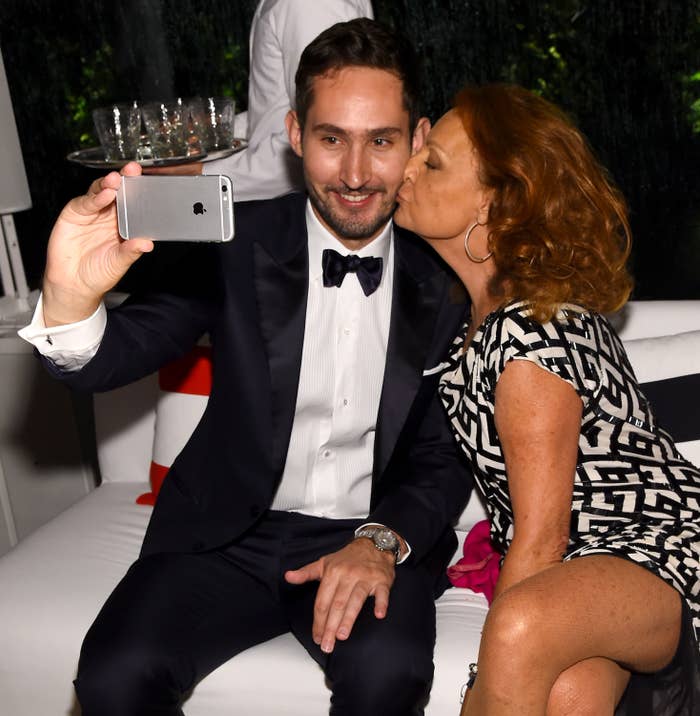 Instagram is introducing an algorithm to organize its feed, the company announced today.

With the move, Instagram becomes the latest social platform to introduce algorithmic filtering to its feed. Social media, once dominated by the pure reverse chronological order, is now largely driven by formulas cooked in the labs of Silicon Valley. What the algorithm wants, the people get.
In a blog post, Instagram said it is making the move to help organize the overabundance of content on its platform.
"You may be surprised to learn that people miss on average 70 percent of their feeds," read the post. "As Instagram has grown, it's become harder to keep up with all the photos and videos people share. This means you often don't see the posts you might care about the most."
When Twitter decided to introduce a similar, though lighter, timeline tweak, its users revolted, tweeting the hashtag #RipTwitter over 1 million times in a weekend. Instagram will likely not encounter a similar backlash, since its feed is not similarly known for its real-time nature. Still, if implemented poorly, the algorithm may privilege posts from bigger accounts, which tend to receive more engagement, over those from smaller accounts — the kind most people have.
Instagram seems to understand it's wading into sensitive waters. "We're going to take time to get this right and listen to your feedback along the way," the blog post read. "You'll see this new experience in the coming months."
There is another side of this: an economic one. When Facebook moved to an algorithmic feed, it hit many brands' organic reach. After years of building fans of their pages, the brands suddenly weren't able to reach to reach swaths of them when their posts stopped showing up as frequently in the News Feed, and suffered noticeable declines in 2013. Many of these brands were subsequently forced to become paying advertisers to get their messages to their fans.

"The interesting thing will be whether brands' organic reach is immediately going to suffer," Jason Stein, CEO of social advertising agency Laundry Service, told BuzzFeed News. "One would assume that, ultimately, brands will need to pay for reach at scale, as they do on Facebook."
If that happens, the algorithm may anger some brands, but it will likely result in a sizable revenue increase for Instagram, something Facebook knows well.

Stein, for one, appears optimistic about the tweak's prospects. "Instagram's transition to an algorithmic feed was inevitable," he said. "You end up missing a lot of important content and your content isn't seen by the people you're posting it for. This is going to make Instagram great again."