Facebook is making a push to show you more local news amid a major News Feed revamp intended to fix a number of problems the company is dealing with, from enabling fake news to pushing content that could make you feel bad.
Late Wednesday, BuzzFeed News came across the test, intended for users in Olympia, Washington. Here's what it looks like:
There's a big banner for the test module that shows up in the middle of the News Feed: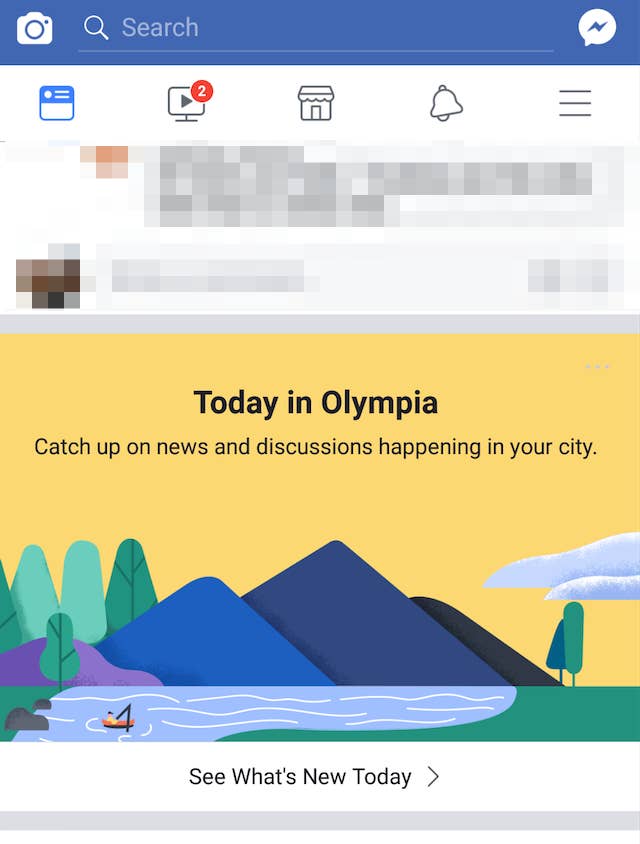 Click the banner and the module opens to a screen with local updates from "Pages in your area." And the weather.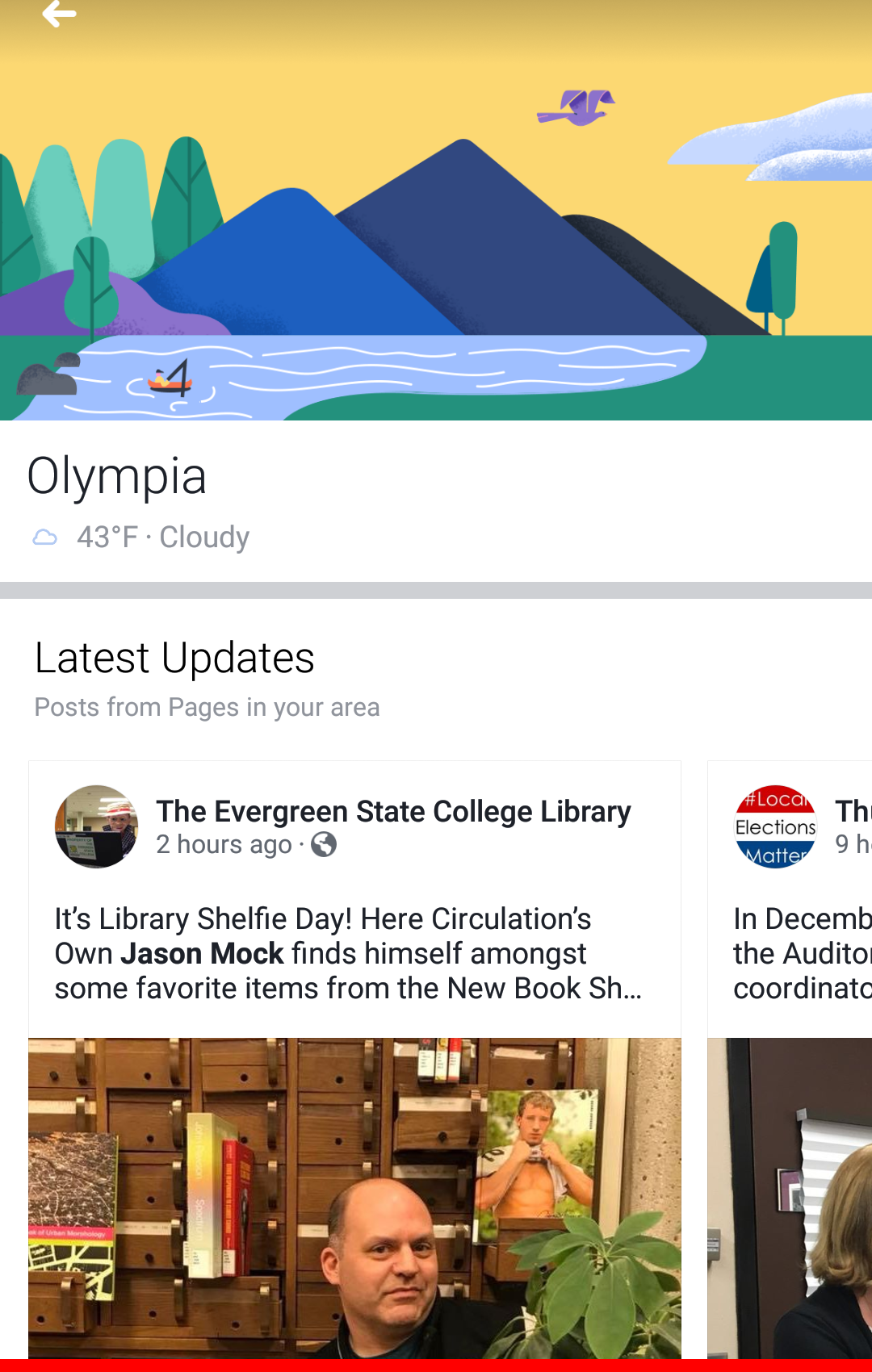 The pages come from all sorts of organizations. Showing up in this test: the local health care authority, the county auditor, the state college library.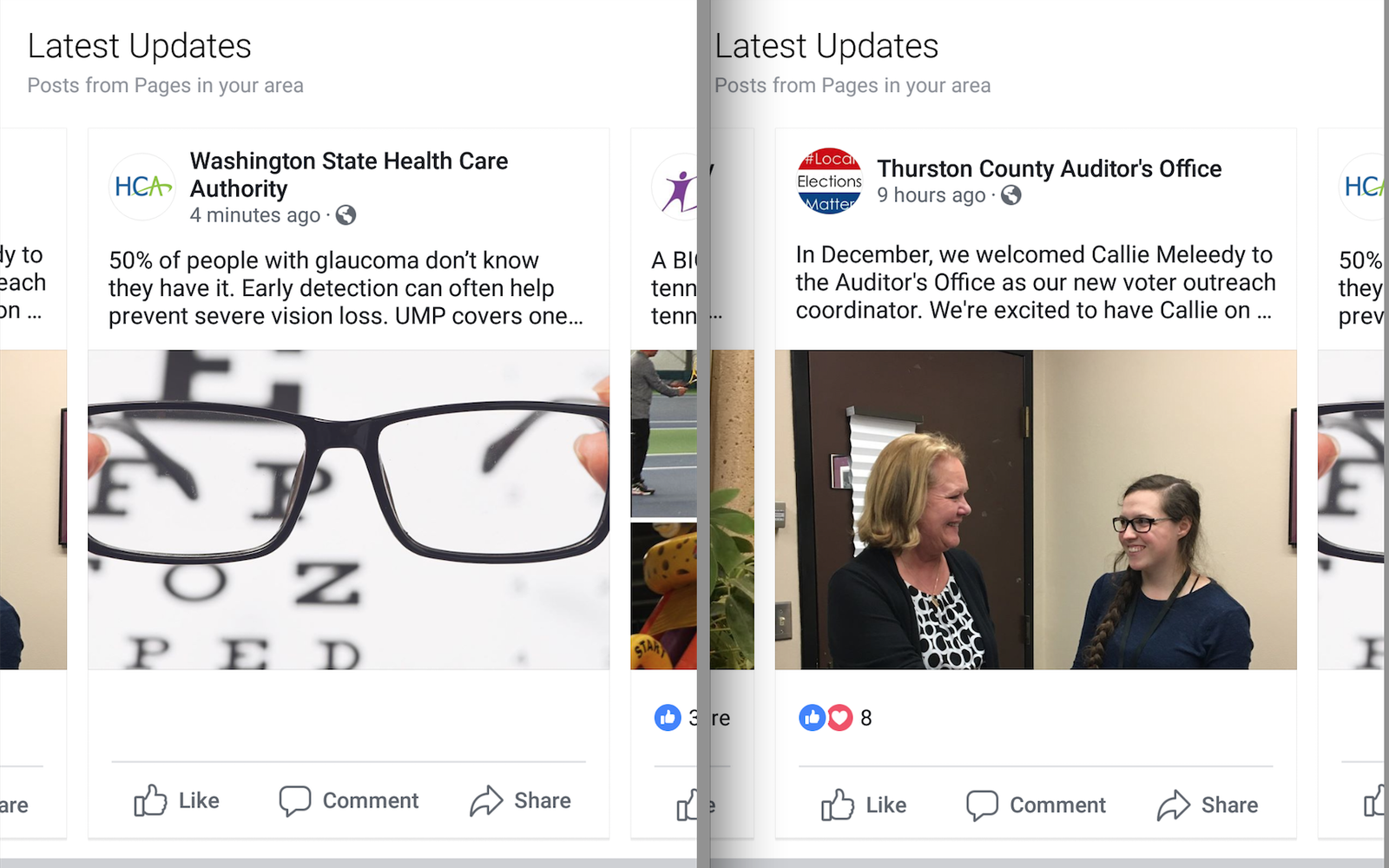 Then, underneath the page updates, there's the news.


In this test, Facebook displayed stories of local interest, including some from the Olympian, a local newspaper, and the Grays Harbor Scanner — a local police activity feed and community news source.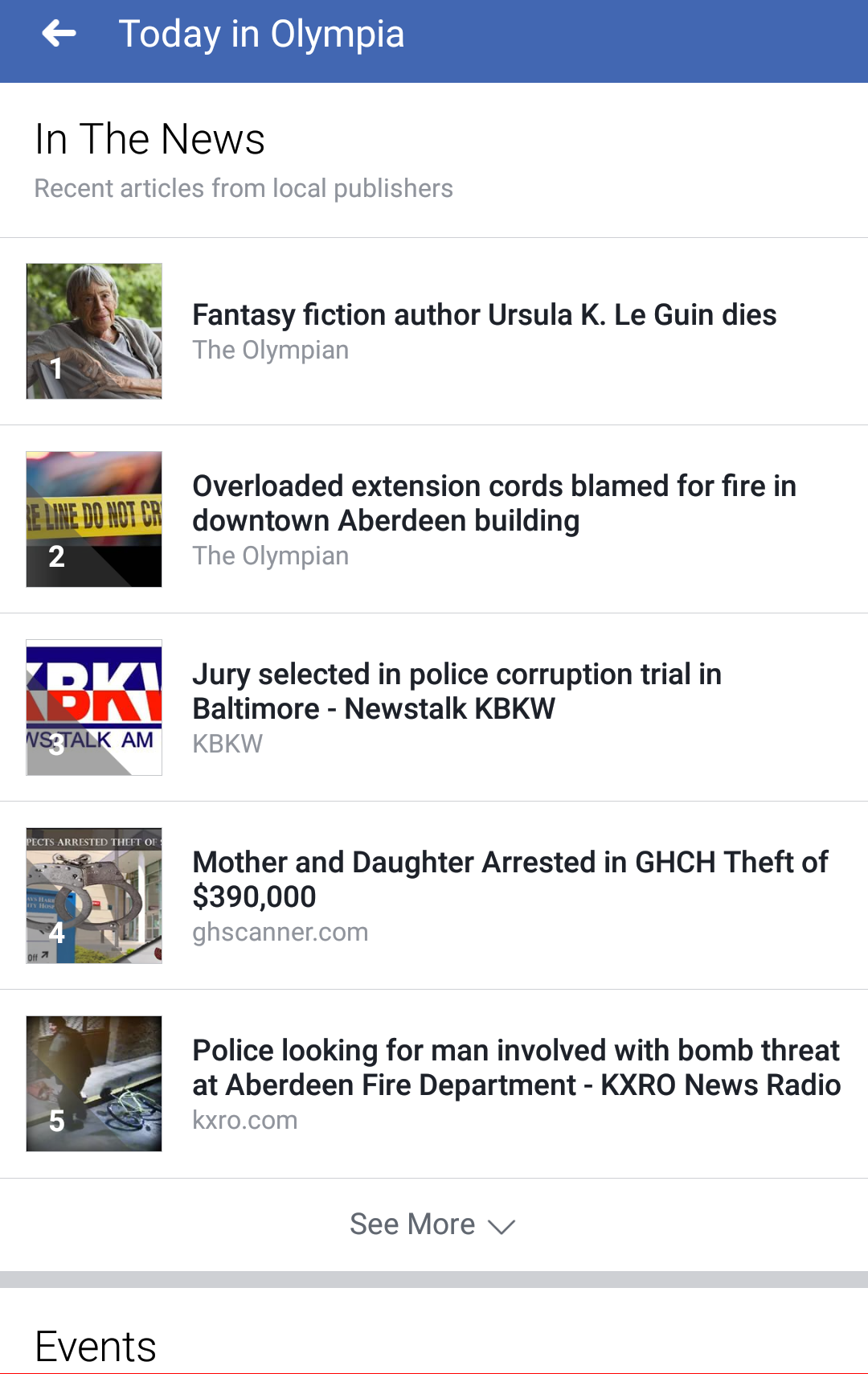 There was also a scrolling bar of local events:

There were highlights from local groups, too.
These seem to emphasize the back-and-forth interactions Facebook said it would prioritize in its News Feed, in an update announced earlier this month.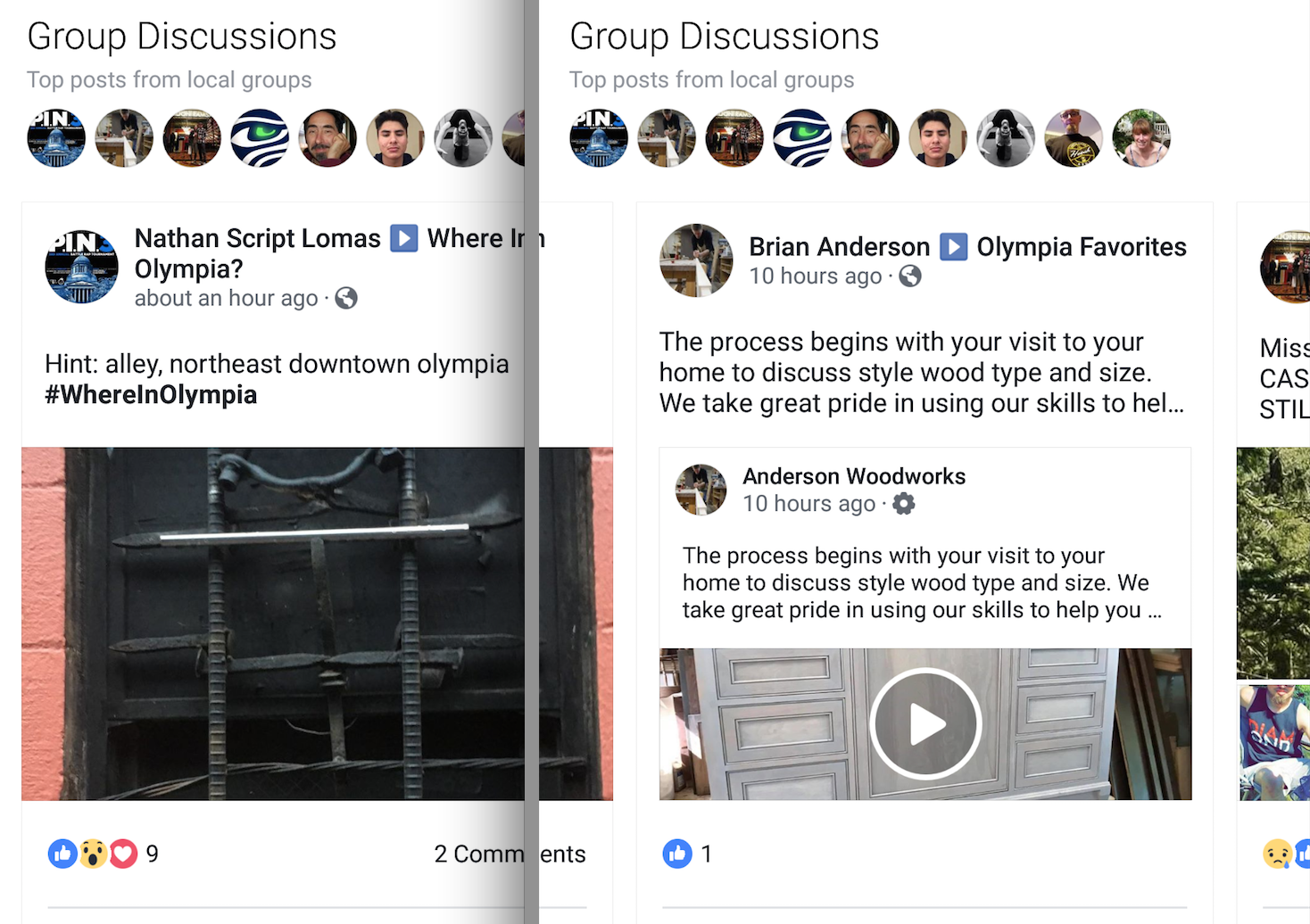 Finally, there were also some local group suggestions. Like one for singles in the neighborhood. Have fun hanging at the waterfall, singles of southwest Washington!