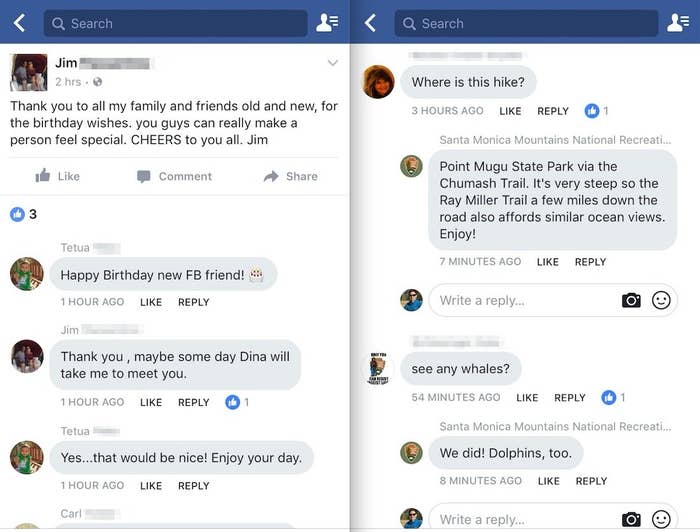 In an apparent attempt to make posts on its platform more conversational, Facebook is testing a design tweak that would make comments look a lot more like messaging app threads.

The tweak, which puts comments in messaging bubbles, is part of a small test, Facebook confirmed Monday. "We are always working to make Facebook a more visual and engaging place to have conversations. So we're testing multiple design updates in News Feed, including a more conversational way to comment on posts," a Facebook spokesperson told BuzzFeed News.
The design tweak is one of a number of ways Facebook is experimenting with posts. The platform is engaging in another test that makes some posts pop up into new windows and, at times, will show you when others are in the middle of typing comments on posts.
This is what Facebook comments look like now: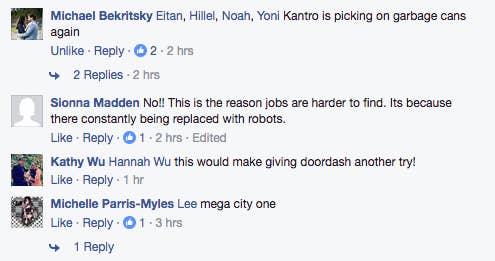 Comments on Facebook posts are a critical part of the platform, an area where people's worldviews are formed and ossified, and a place where people go to war or come together over ideas. So even minor design tweaks can have a major impact when deployed across a platform the size of Facebook, with its 1.8 billion users.

In his nearly 6,000-word manifesto published last month, Facebook founder and CEO Mark Zuckerberg said that Facebook must be able to increase the diversity of views on its platform "while strengthening our common understanding." Tackling the comments could be a good place to start that work.