Facebook Really Wants Businesses To Conduct Customer Service On Its Platform
A potential entry point to a new market.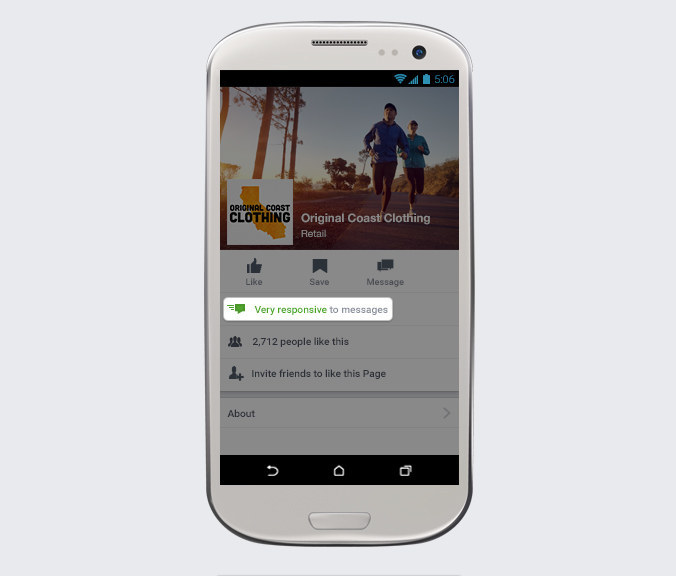 Facebook has some seemingly snooze-worthy news today. The company is giving businesses a few new tools, among them: 1) An easy way to reply to comments on Pages with a message, 2) A message management tool, 3) A "Send Message" call to action button on ads, and 4) A badge that shows whether businesses are responsive to customer messages.
These product tweaks might seem unremarkable on their own, but they're of larger importance when viewed in the context of Facebook's still-developing move into customer service -- an entry that was previewed at Facebook's F8 conference in March.
Facebook is currently sitting atop a $265 billion market cap. Nearly all the company's revenue comes from the global digital advertising market, which is expected to be worth approximately $100 billion this year. There's a vast disconnect then, between Facebook's value and the value of its top source of revenue. Facebook knows this, as do its investors. And at some point, the company will need to identify and tap alternative sources of revenue if it wants to keep the market happy long term. So while Facebook might insist the new business tools it announced today are simple ones meant only to facilitate interactions already taking place on the platform, there's likely something bigger afoot.
Recently, Facebook revealed one potential alternate revenue channel: commerce. The company said last month it is experimenting with shops built directly into pages, though it doesn't take a cut of the purchases (for now). And it's already enabled money transfers which give the company useful credit card information belonging to the people participating.
When you hook businesses with basic customer service functionality, as Facebook is doing, it's easy to see how more advanced offerings -- customer relationship management and marketing automation, to start -- can develop alongside. Don't discount the possibility that these few buttons are part of something that will eventually get much bigger.