The walkie talkie app Zello, which played a major role in volunteer efforts in the aftermath of Hurricane Harvey, is being downloaded by millions as Hurricane Irma approaches South Florida.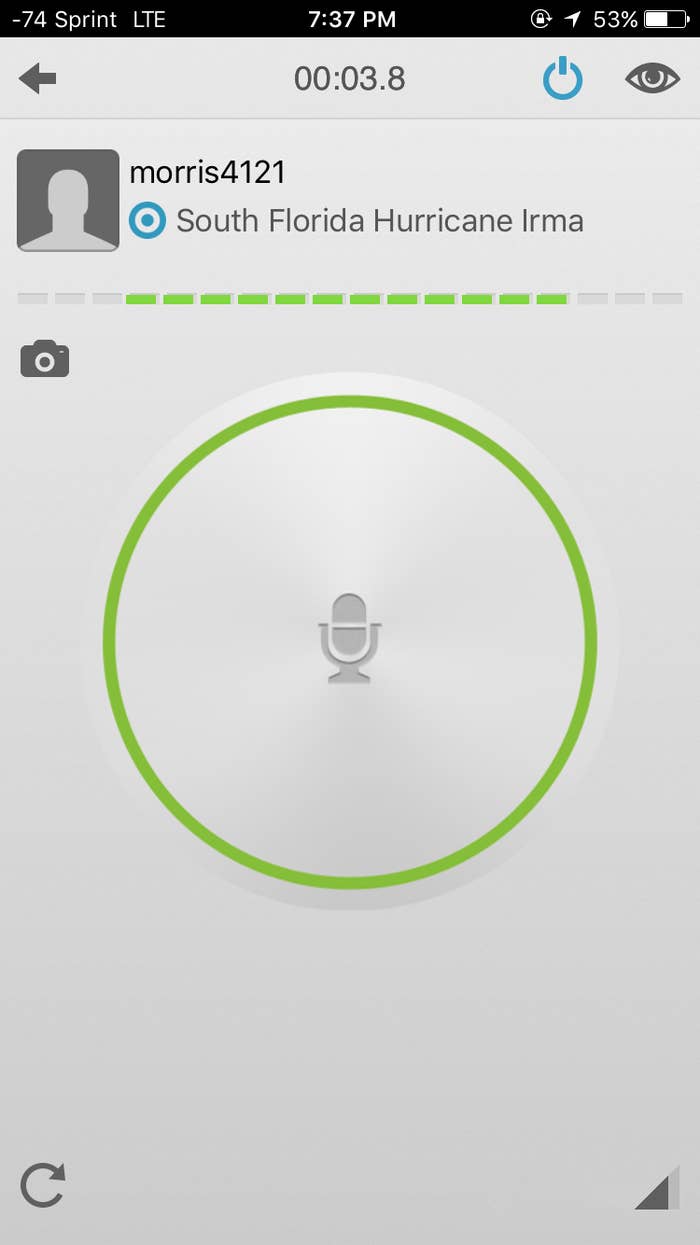 Zello is used almost exactly like a walkie talkie, except it relies on wifi and cell service, so it can support big groups of people in dispersed locations. When Harvey caused widespread devastation in and around Houston, volunteers leaned on Zello to coordinate search and rescue efforts. And people in the path of Irma seem to believe they can put the app to similar uses in this storm too.
Zello has added six million new registered users since Monday, the company's CEO, Bill Moore, told BuzzFeed News, and is now the top free app on the iOS App Store. The app is supporting a few massive groups dedicated to Irma relief, including the 1,800+ member South Florida Hurricane Irma channel.
"With the crush of new users and emergency situations, most of the Zello team is working long days either maintaining capacity or helping with customer support," Moore said.
As Zello's usage grows, it risks getting overloaded and becoming less useful to rescuers. The South Florida group, for instance, seemed to contain a mixture of useful information and chaos Saturday evening. "We're not Google, we're not the National Weather Service," one administrator told the group after a number of requests for weather updates.
Still, with traditional communications systems threatened by the storm, Zello stands to play a critical role once again as Irma makes its approach toward Florida.