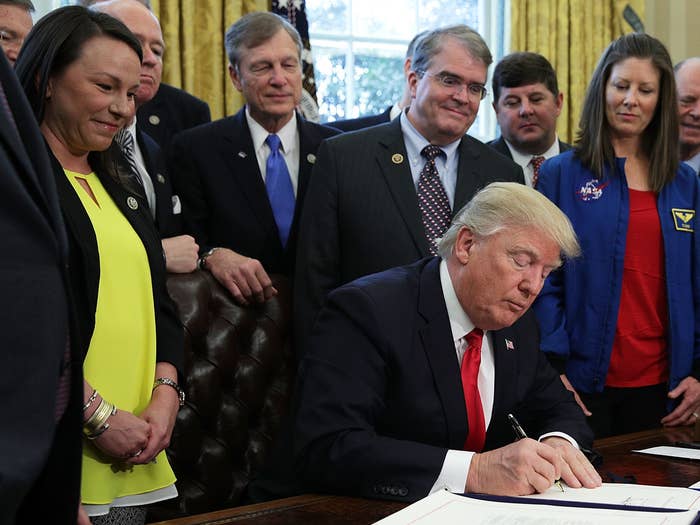 Can a Republican who didn't support Donald Trump in 2016 win the support of Trump voters this year?
It's a question that many Republicans will have to answer over the next seven months, as they vie for election in a political landscape reshaped by a president who's not shy about holding grudges, and a base that is fiercely loyal to him.
Rep. Martha Roby's June 5 primary in Alabama's 2nd District is an early test case.
Roby was one of the many elected Republicans who said she would not vote for Trump after the release of the Access Hollywood video one month before the 2016 election, where he seemed to brag about committing sexual assault. She deemed Trump "unacceptable as a candidate for president." She called on him to step aside and let Mike Pence take over as the nominee. When he did not, she said she would not vote for him.
She was by no means alone in that decision among elected Republicans. House Speaker Paul Ryan told his conference at the time they should vote their conscience in November, essentially giving them permission to abandon the nominee, and quite a few did so.
But Roby, in a state where 63% of voters approve of Trump's performance and in a district he won with 65% of the vote, faces a different challenge than some of her colleagues who did not support Trump. There were those, like Rep. Barbara Comstock or Rep. Mike Coffman, who didn't back Trump, but represent swing districts; their major challenge will come in November.
Roby needs the votes of the president's supporters — and soon. She now has four primary challengers animated by her 2016 remarks, all competing to see who can hug Trump the tightest.
Roby has dramatically outraised her opponents by hundreds of thousands of dollars. Recent polling of the race shared with BuzzFeed News, on the condition that the exact numbers not be printed, had Roby leading all of her opponents by more than 10%. But it also had Roby getting less than 50% of the vote. In Alabama, primaries go to a runoff if no candidate gets more than 50% of the vote, and some Republicans in Washington worry that the sheer number of candidates in the race will force Roby to spend an extra month campaigning, and force Republicans to spend on a safe race.
This primary has been on Republicans' radar since the beginning. In 2016, Roby won with just 49% of the vote, underperforming Trump and clearly hurt by her stance against him. The NRCC named her to their newly founded Primary Patriot program — created to financially help candidates whose major competition was in a primary, not the general. And Roby has made an effort to make clear that no one is closer to the administration than she is.
"She's taken this very seriously," said a lobbyist close to Roby.
"The campaign is long over, and now's the time to govern," Roby told BuzzFeed News in a phone interview Wednesday, describing a "positive working relationship" with the White House. "She's taken this very seriously," said a lobbyist close to Roby.
Her first television ad, which went up this week, touts her support for securing the border and building Trump's promised wall.
She worked with Ivanka Trump to expand the child tax credit in last year's tax bill. She attended sessions at the White House to help get members on board to pass the Republican health care bill, and she was at the Rose Garden celebration when the bill passed the House. She was present for a ceremony at the White House for wounded veterans. Earlier this year, she was in the Oval Office when Trump signed a bill to oppose sex trafficking of young victims. At this year's Republican conference retreat, she introduced Kellyanne Conway at the closing breakfast.
"It would seem to me, if the White House didn't like her, they wouldn't want her up there," said the lobbyist.
Roby's opponents are hoping that voters will be less forgiving.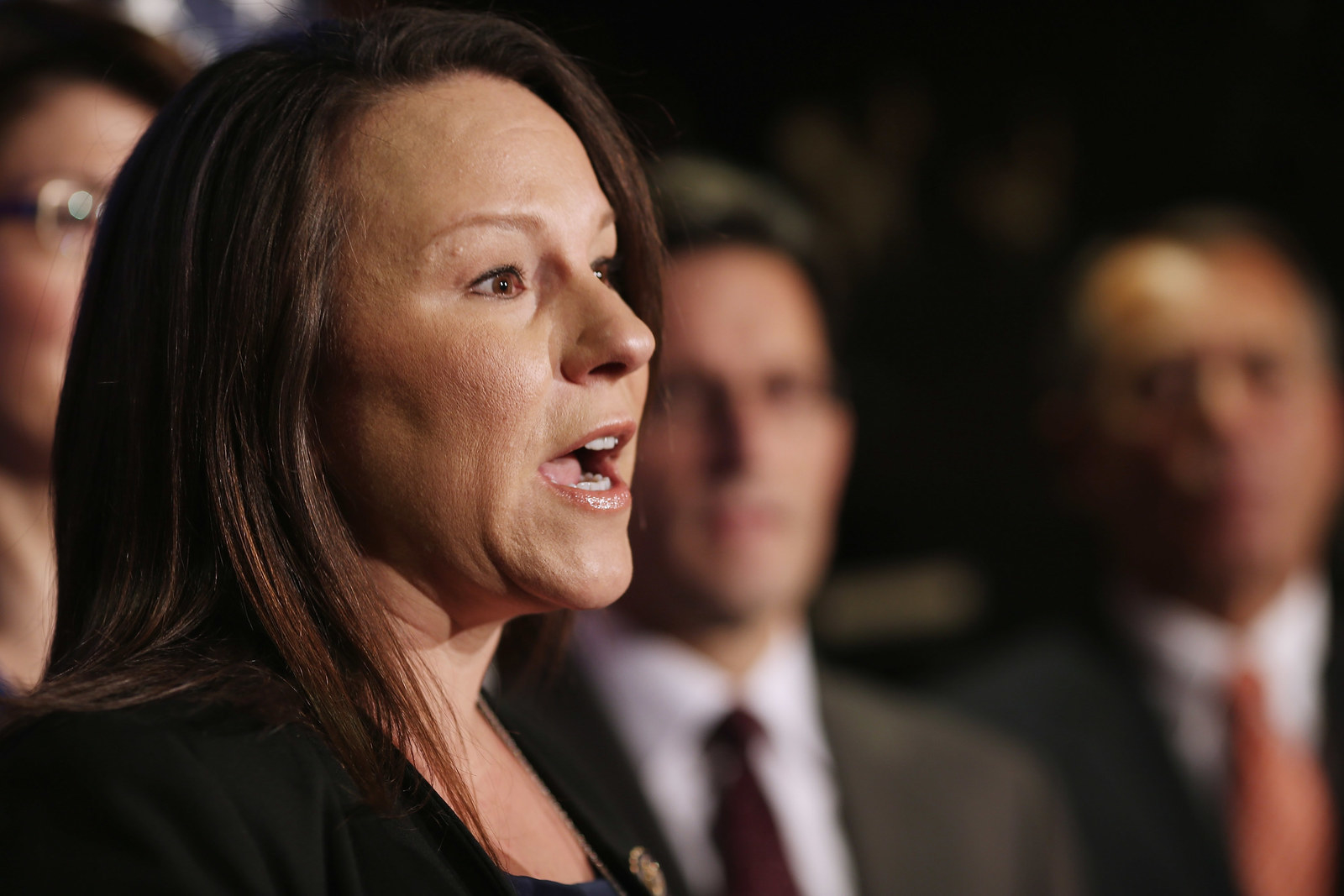 Roby's a "bandwagon candidate" who only wanted to be on Trump's side after he won, said state Rep. Barry Moore, one of Roby's opponents. Moore was the first elected official in Alabama to endorse Trump during the presidential primary — and one of the first elected officials nationwide to endorse him. He was driven into the race by Roby's 2016 comments.
"We have to give some support and stand with him," Moore told BuzzFeed News of Trump. "I'm not saying he's perfect every time, but he's done so many good things that he's deserving of our loyalty."
Moore was the first person to enter the race to challenge Roby in May of 2017, but he has raised just $92,000 since he launched his campaign — including a $35,000 personal loan — and as of the beginning of the month, he had just $5,000 in his campaign account. He attributed that low number to the fact that the legislature was in session. Since the session ended in late April, he told BuzzFeed News, he has raised somewhere around $130,000.
That still puts him far shy of Roby, who has raised just under $1.2 million so far this cycle and finished the first quarter with $820,000 in her campaign account.
Financially, her biggest competition comes from Bobby Bright, the former mayor of Montgomery and former member of Congress who held the seat for one term before losing to Roby in 2010. Bright is also eager to knit himself to Trump. His slogan is "Make District 2 Bright Again," a slogan so reminiscent of Trump's that he confuses himself at one point in an interview with BuzzFeed News. "Make sure my slogan gets out there," he said. "Make America Great Again — uh, Make District 2 Bright Again."
"Make sure my slogan gets out there," one of Roby's opponents said. "Make America Great Again — uh, Make District 2 Bright Again."
"He's our president," Bright said of Trump. "The majority of the people voted him in. And I'm all in for President Trump's America-First agenda. It's overdue."
There's just one catch: When Bright represented the district from 2009 to 2011, he was a Democrat. He voted for Nancy Pelosi for speaker. He voted for Obama for president. (He did vote against Obamacare, along with every other member of the Alabama delegation.) The Pelosi thing comes up when he talks to voters, he told BuzzFeed News, but he doesn't think it's a problem. "That vote for her was procedural," he said he tells them. "It was not something that would affect the outcome of me voting conservatively like I did. And, frankly, I took that oath to be able to be a better representative of my district in Alabama. If I voted against her, I would possibly have not gotten good key committees."
Besides, he notes, it was a decade ago, "and that's before Nancy Pelosi became so toxic."
Bright attacks Roby, who sits on the Judiciary Committee and the Appropriations Committee, for giving up seats on the Agriculture Committee and House Armed Services Committee. The military and agriculture are two of the biggest industries in the 2nd District.
From Roby's current perch, Bright notes, she supported the omnibus budget bill that Trump ultimately said was a terrible bill, even though he signed it.
"She's part of the swamp," the former congressman said. "She needs to be drained."
Bright, who is personally wealthy, loaned his campaign $309,480, making him the most credible threat — financially. His campaign coffers are still far smaller than Roby's, but, he said, that could change, as he plans to self-fund his campaign. "And you know what," he told BuzzFeed News, "I'll put more in if I have to."
Rich Hobson, another candidate, was Roy Moore's campaign manager in his 2017 Senate bid, and Moore's right-hand man when he was a judge. He decided to run "when [Roby] said disparaging comments about President Trump. And I believe that leadership is needed, that President Trump needs the support and backing while he is working on his agenda," he told BuzzFeed News on his way to play guitar and sing at a soup kitchen in the district. (Hobson plays in a Christian rock band called Woodscott.)
He has found fundraising difficult, he acknowledges. He has just $31,000 in his campaign account. But Republicans believe he could lay claim to some of the Roy Moore faithful.
Roby's opponents don't need to beat her — they just need to force a July 17 runoff. In the polling shared with BuzzFeed News, Bright and Moore were the only two challengers in double digits.
Roby would enter the runoff as the favorite. But runoffs can prove dicey propositions and could require Republicans to spend on a safe seat — an unwelcome prospect in a year when they are being forced to defend an ever-expanding map.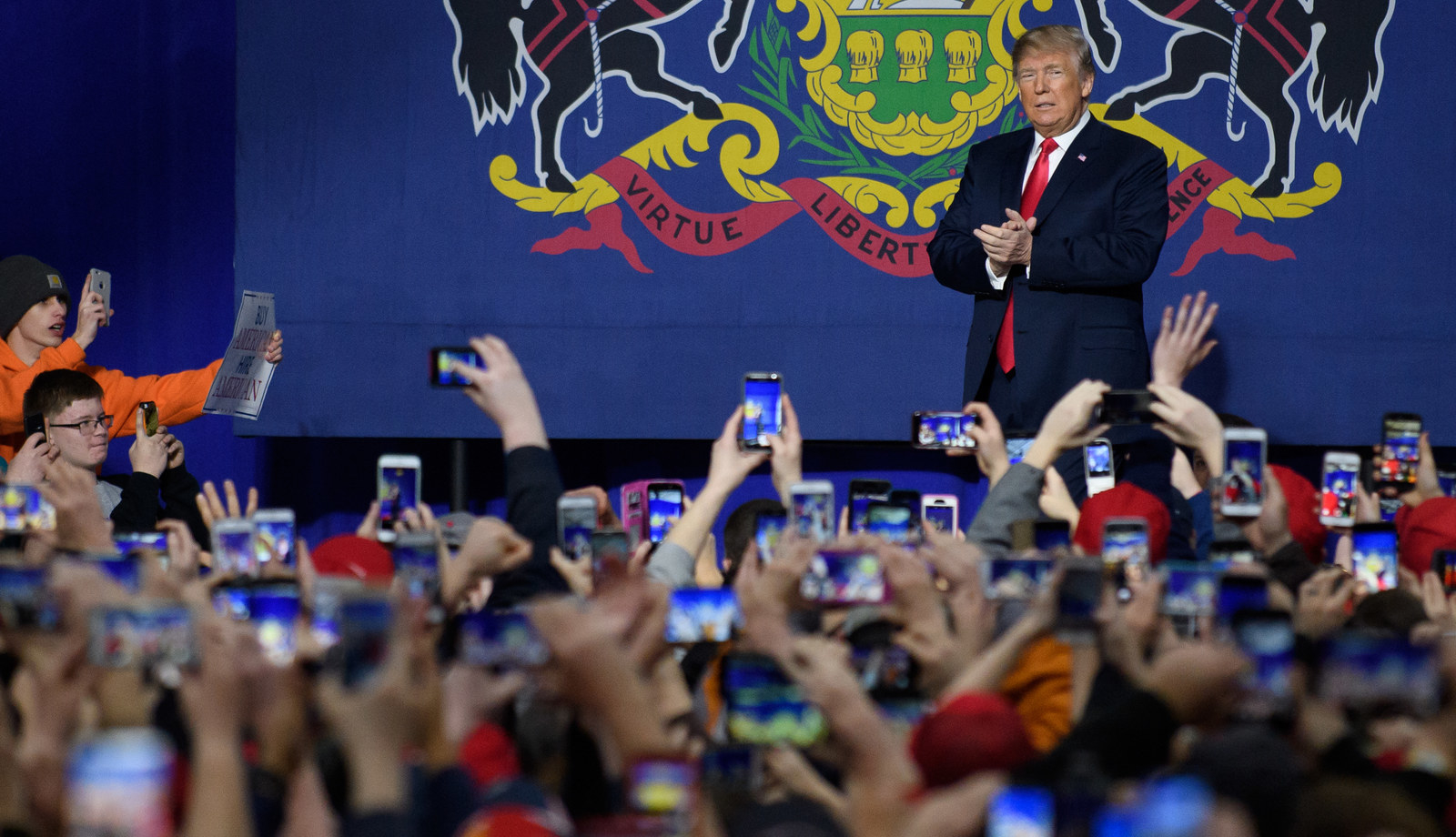 "Our internal data shows clearly that voters in AL-2 are very supportive of the work Martha has done to support the conservative agenda and work with the administration to deliver results. We won't take any vote for granted, but we're confident in our trajectory," Roby consultant Blake Harris told BuzzFeed News of the campaign's internal polling.
Roby said she's running on her "proven record as a conservative Republican." And she already has some outside help: A group called Conservative Leadership Alliance is running television ads in Roby's district urging voters to "thank her for supporting the Trump agenda." The ads ostensibly advocate for issues, but they are functionally campaign ads, telling voters to urge Roby to oppose tax hikes "once again" and casting her as a loyal ally of the administration.
The NRCC, through the Primary Patriots program, has raised money for her, according to an NRCC aide, and held a fundraiser for her and other members in the program Thursday.
Roby parries criticisms of her committee membership by noting that the Judiciary Committee is responsible for dealing with Trump's proposed border wall, while the Appropriations Committee has already voted to fund it. What's more, as a member of the Appropriations Subcommittee on Defense, she said, she's in a prime position to advocate for military funding in her district.
As for the omnibus bill, she said voting for it was essential to end the cuts to defense spending as a result of sequestration in 2013. "It wasn't a perfect bill, but the win for defense was extraordinary, particularly for the 2nd Congressional District in the state of Alabama," she told BuzzFeed News.
At the beginning of his presidency, Trump seemed to openly rejoice in the idea of ending the political careers of Republicans who opposed him. He attacked Arizona Sen. Jeff Flake as "unelectable." Nevada Sen. Dean Heller, he told a room full of senators and cameras, would get on board with a health care bill because "He wants to remain a senator, doesn't he?"
But in recent months, the president has seemed to become more forgiving. He endorsed Mitt Romney, a vocal foe in 2016, for Senate in Utah. He endorsed Heller, too, even removing a primary threat by convincing Heller's challenger to run for a different office.
Trump has made no public comment on Roby. She sidestepped when asked if the administration has offered her any help. "We're seeking broad support throughout the district and from folks who I work with here in Washington that I work with every day. I'm humbled by the amount of support that I have received and will continue to be appreciative of all help," she told BuzzFeed News.
"We're feeling very confident about where we are right now," she said.
CORRECTION
Bobby Bright loaned his campaign $309,480. A previous version of this story misstated the total amount.