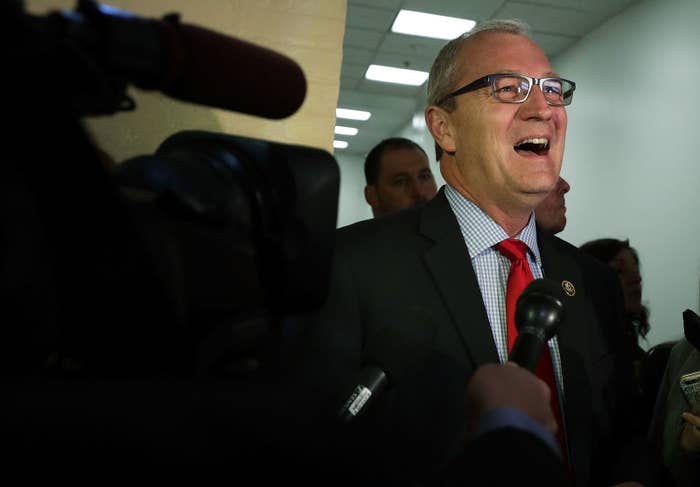 WASHINGTON — North Dakota's at-large representative, Republican Rep. Kevin Cramer, would "likely be interested" in being appointed to the state's Senate seat, should Senator Heidi Heitkamp be offered a position in the Trump administration.
"I'm aware enough to know that a vacancy would be filled within about 90 days, and I would likely be interested in that," Cramer told BuzzFeed News and said he has known Heitkamp was being considered for a cabinet position for a couple days now.
"This is basically the same work with a lot more staff and a lot more time on your hands, near as I can tell," he said of being in the Senate.
Heitkamp is headed to New York Friday to meet with President-elect Donald Trump. In a statement following the announcement of the meeting, Heitkamp sounded open to a possible administration job, saying: "Whatever job I do, I hope to work with the president-elect and all of my colleagues in Congress on both sides of the aisle to best support my state."
Under North Dakota election law, if Heitkamp were to vacate her Senate seat in the near future the governor would appoint a replacement to fill out her term. And since North Dakota Gov. Jack Dalrymple is a Republican, Republicans would likely gain another Senate seat with the appointment.
North Dakota is a red state, and Heitkamp, were she to stay in the Senate, would likely face an uphill battle for re-election in 2018. But Cramer sounded less certain about the idea of challenging Heitkamp for the seat.
"If she stayed in the seat in two years would I consider a run against her? I guess I wouldn't want to think about for several months," Cramer said.