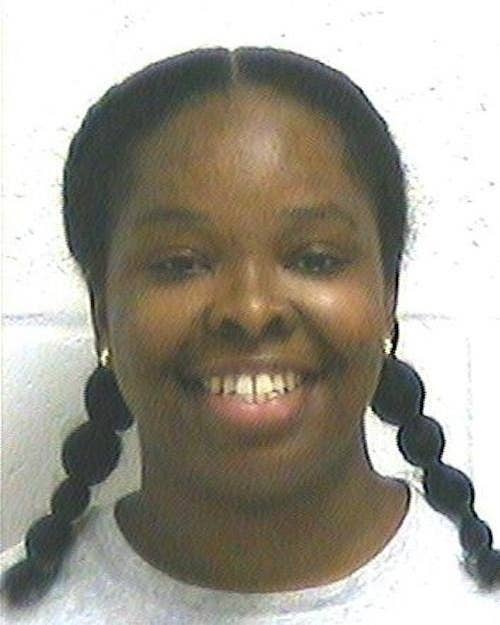 After months of delay, the Oklahoma Pardon and Parole Board will hear the case of Tondalo Hall later this month.
Hall is a decade into a 30-year sentence for failing to protect her children from her boyfriend, Robert Braxton. She has served far longer in prison than Braxton, who received a two-year sentence for breaking the ribs and femur of their 3-month-old daughter. Hall alleged in statements to authorities that she also suffered violent abuse at the hands of Braxton, describing him choking her, punching her, throwing things at her, and verbally assaulting her.
Hall was identified in a BuzzFeed News investigation as one of 28 mothers in 11 states who have been sentenced to more than a decade in prison for failing to protect their children from abusers — despite evidence that the mothers themselves were physically abused.
When Hall submitted her application for clemency from the parole board in November, a national women's rights group, UltraViolet, took up her case, gathering more than 70,000 signatures for a petition demanding she be set free.
But the parole board, which has faced turmoil in recent months, hadn't set a date to hear her case until now.
The board will meet to hear her case, and dozens of others, starting the fourth week of June. A parole board employee told BuzzFeed News that commutations will be heard on that Monday, June 22.
If the board grants Hall's request, then Gov. Mary Fallin will have final say over her fate.
If either the board or Gov. Fallin deny clemency, then Hall will remain behind bars until at least 2030.