Vermont Kills Failure-To-Protect Law
State lawmakers nixed a proposed statute​ that would​ criminalize parents who don't protect their children from abusers​.​ ​Similar laws ​in other states​ ​have lead to the imprisonment of battered women​.​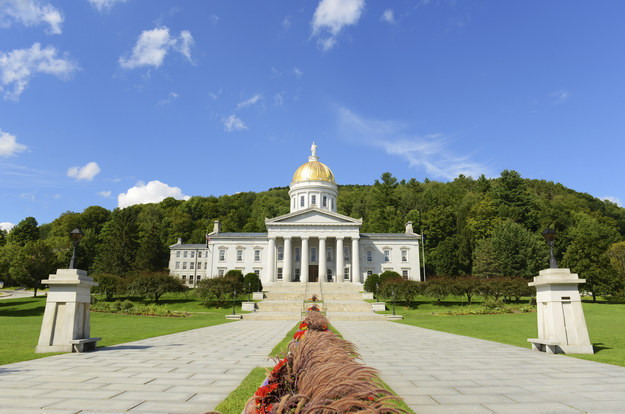 Vermont legislators last week killed a measure that would have targeted parents who fail to protect their children from abusers. Similar laws in other states have led to lengthy prison sentences for women who were battered by the same men who abused their children.
Senate Bill 9, a child abuse prevention bill, easily passed the state senate with a provision to create the crime of "failure to protect," punishable by up to 10 years in prison.
But the house stripped that provision from the bill after a debate in which at least one elected official and a domestic violence advocate pointed to a BuzzFeed News investigation, published last year, that found 28 mothers in 11 states who were sentenced to 10 years or more despite evidence they also suffered physical violence at the hands of the abusers.
Most of those mothers were in states where the law specifically makes it a crime to fail to protect a child from abuse — like the statute that Vermont lawmakers killed. Some of the mothers were in states with more general and ambiguous laws.
A six-member house and senate panel hashed out a final version of the bill late last week without the failure-to-protect measure. Gov. Peter Shumlin plans to sign the bill by late June, spokesman Scott Coriell told BuzzFeed News.
The bill, once it becomes law, will toughen the penalty on a current law that generally opens the door for the potential prosecution of parents who fail to protect their children. The current law, which makes it a crime to neglect a child, will be revised to carry a maximum 10-year penalty if the child dies or suffers "serious bodily injury."
Whether Vermont prosecutors might use this tougher – but more vague – law in failure-to-protect type cases is unclear. David Cahill, who represents county district attorneys at the Vermont statehouse, said "there is little evidence it has been used for that purpose" in the past, and added that the new, stronger penalty may compel prosecutors to take a closer look at the law in future cases.
Lawmakers did, though, add in an extra provision meant to protect battered women from prosecution. Known as an "affirmative defense," it exempts from prosecution people who endangered their children because they had a "reasonable fear" they would be harmed if they didn't.