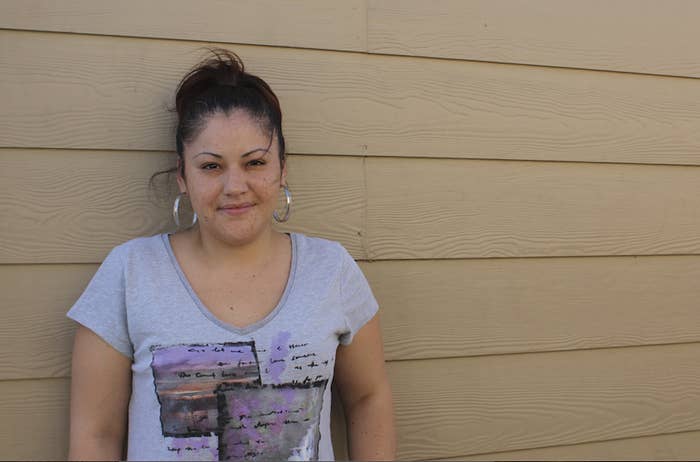 Austin's municipal court is illegally jailing poor people for unpaid fines on petty offenses, according to a federal lawsuit filed on Tuesday. The Texas capital joins a growing list of cities and courts accused of incarcerating people because they are too poor to pay — in defiance of Supreme Court rulings and state law.
The class action suit claims that judges in Austin routinely lock up debtors without either adequately assessing their ability to pay the fines or offering them reasonable community service, both of which are required by law. "Austin operates a debt-collection scheme that jails dozens of people each month because they are too poor to pay," Rebecca Bernhardt, executive director of the Texas Fair Defense Project, one of the legal advocacy groups that filed the suit, said in a statement. "The city is pushing already-vulnerable individuals and families deeper into poverty."
In response, an Austin city spokesperson issued a statement Tuesday afternoon: "We're prepared to defend the City and are confident that Municipal Court officials and staff are complying with all appropriate laws in this matter."

Courts around the country have come under a wave of recent scrutiny for incarcerating people for unpaid fines. Since September civil rights groups have filed lawsuits alleging unconstitutional "debtor's prison" practices in Benton County, Washington; Biloxi, Mississippi; and New Orleans. A BuzzFeed News investigation earlier this month found that judges across Texas routinely flout the law when they send poor defendants to jail. BuzzFeed News reviewed case files from 20 courts around the state; in nine of those courts there was no evidence that the judges attempted to assess defendants' ability to pay the fines in question.
The U.S. Supreme Court decades ago banned the practice of locking people up simply because they can't afford their debts. Texas law allows municipal judges to jail indigent defendants only as a last resort, if they have been offered the chance to do community service but have "failed to make a good faith effort" to do so.
The lawsuit alleges that Austin judges often fail to make any "meaningful" attempt to find out how much defendants could pay, ignoring basic questions like how much money they make and how many family members depend on them. Judges also make unreasonable community service demands, the lawsuit says, citing a case where a woman who was five months pregnant was ordered to do 30 hours every month over the course of a year. And the court hands down jail sentences to poor defendants without first appointing a lawyer to represent them, which the lawsuit claims is a violation of their constitutional rights.
Lawyers from the Texas Fair Defense Project, the Civil Rights Clinic at the University of Texas School of Law, and a private firm filed the lawsuit. During their research they learned of Valerie Gonzales, a 31-year-old mother of five disabled children. Gonzales was a passenger in a car accident in August, and when the police arrived at the scene they arrested her on warrants for $4,500 in unpaid traffic tickets going back nine years, including many for driving after her traffic fines had barred her from renewing her license and registration. She told BuzzFeed News she tried to call her children to make sure they knew she was alright, but couldn't get through. "I didn't know how I was going to get a hold of my kids," she said.
Soon after she was arrested, a judge sentenced her to 45 days in jail unless she could come up with at least $1,000. Gonzales had just gotten a new job after a period of unemployment, and her husband was earning $2,000 a month.
Gonzales began to worry she might lose her children to child protective services. But after a couple of days, an attorney from one of the advocacy groups that brought the lawsuit paid her a visit. "She told me she was gonna do her best to get me out," Gonzales said, "and within four hours I was out."
Bernhardt, the director of the Texas Fair Defense Project, told BuzzFeed News that Gonzales was one of many clear cases that show how important it is for poor defendants to have free legal representation. On several occasions the lawyers found people who had not gotten any legal advice when they were incarcerated. But in each of those cases, once the legal advocacy group got involved, Bernhardt said, the judge agreed to strike a deal, and the defendants were immediately released.
The lawsuit estimates that there are thousands of people in Austin who can't afford their tickets "and are currently being threatened with arrest and incarceration." During the month of July alone, Bernhardt said, 67 people were ordered to serve a total of 653 days behind bars for their tickets. More than a quarter of them were African-American, in a city where only 8% of residents are black.
"I think Austin is in some ways justifiably proud of its reputation as a city that values equity and inclusion," Bernhardt said. "That's really true in some areas. But this is a place where the city is falling down."
UPDATE
This story has been updated to include an Austin city spokesperson's statement responding to the lawsuit issued Tuesday afternoon.