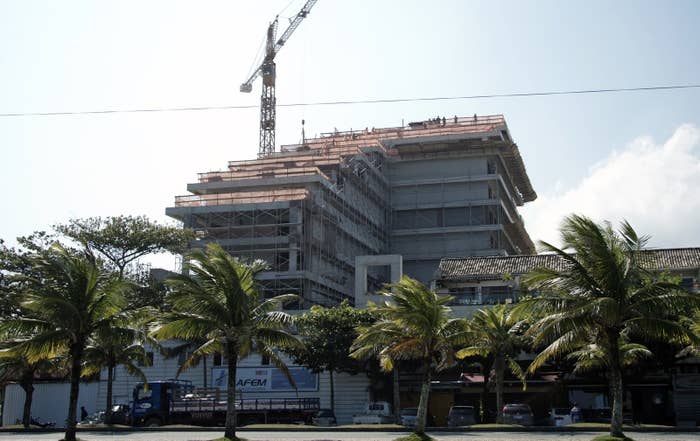 Aides to Brazilian President Michel Temer told to BuzzFeed News that Donald Trump did not mention his business interests wen the two spoke on the phone earlier this week.

The phone call came before the Trump Organization announced it was canceling a management deal with a a Rio de Janeiro hotel whose construction has come under investigation.
Prosecutors are also investigating a second Trump hotel in Rio — along with other properties that are not connected to Trump at all — under the suspicion that people were paid bribes to steer state funds into the projects.
Temer called Trump, according to the advisers. After the call, the Brazilian government issued a statement to the press saying that Trump and Temer agreed to disclose a common economic agenda in February.
On Wednesday, the Trump transition team said it a statement that the president-elect and Temer discussed "discussed the importance of continuing strong relations between the United States and Brazil" and "condolences on the tragic death of members of Brazil's Chapecoense soccer team in an airplane crash."