Hundreds of fans gathered at Arena Condá in Chapecó on Monday to mourn the loss of members of the Chapecoense soccer team who died in a plane crash as the team was traveling to Medellín, Colombia.
The team has had a meteoric ascent — going from league D to league A in just a few years — and has a very strong bond with the locals.
Fans left flowers and messages at the team's stadium, Arena Condá, in honor of their idols who passed away in the crash.
According to news agencies, the climate in the city is one of disbelief and sadness.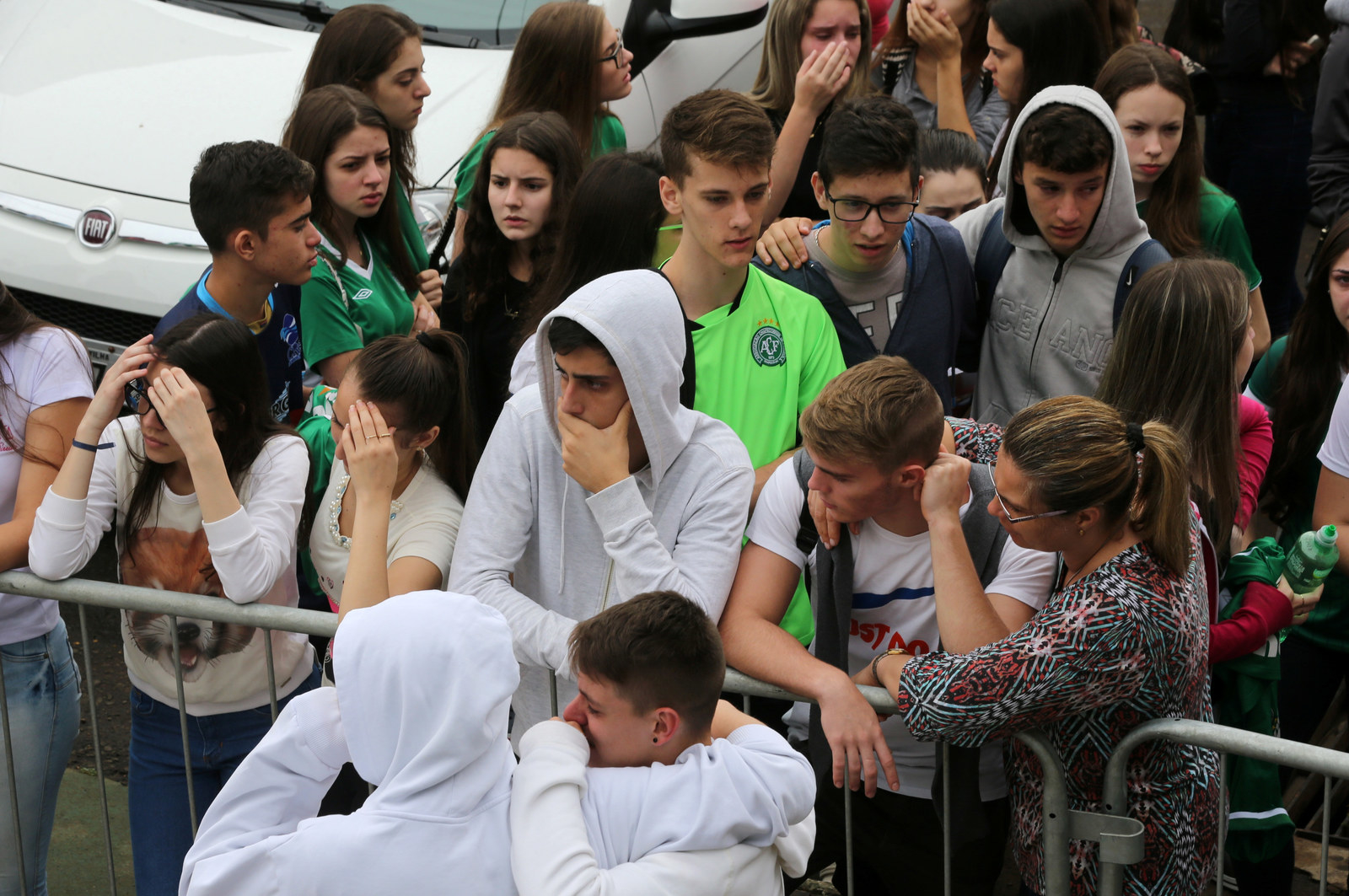 Social media posts appealed to fans of other teams asking them to support Chapecoense by buying their jerseys or signing up to be a member of the team in solidarity.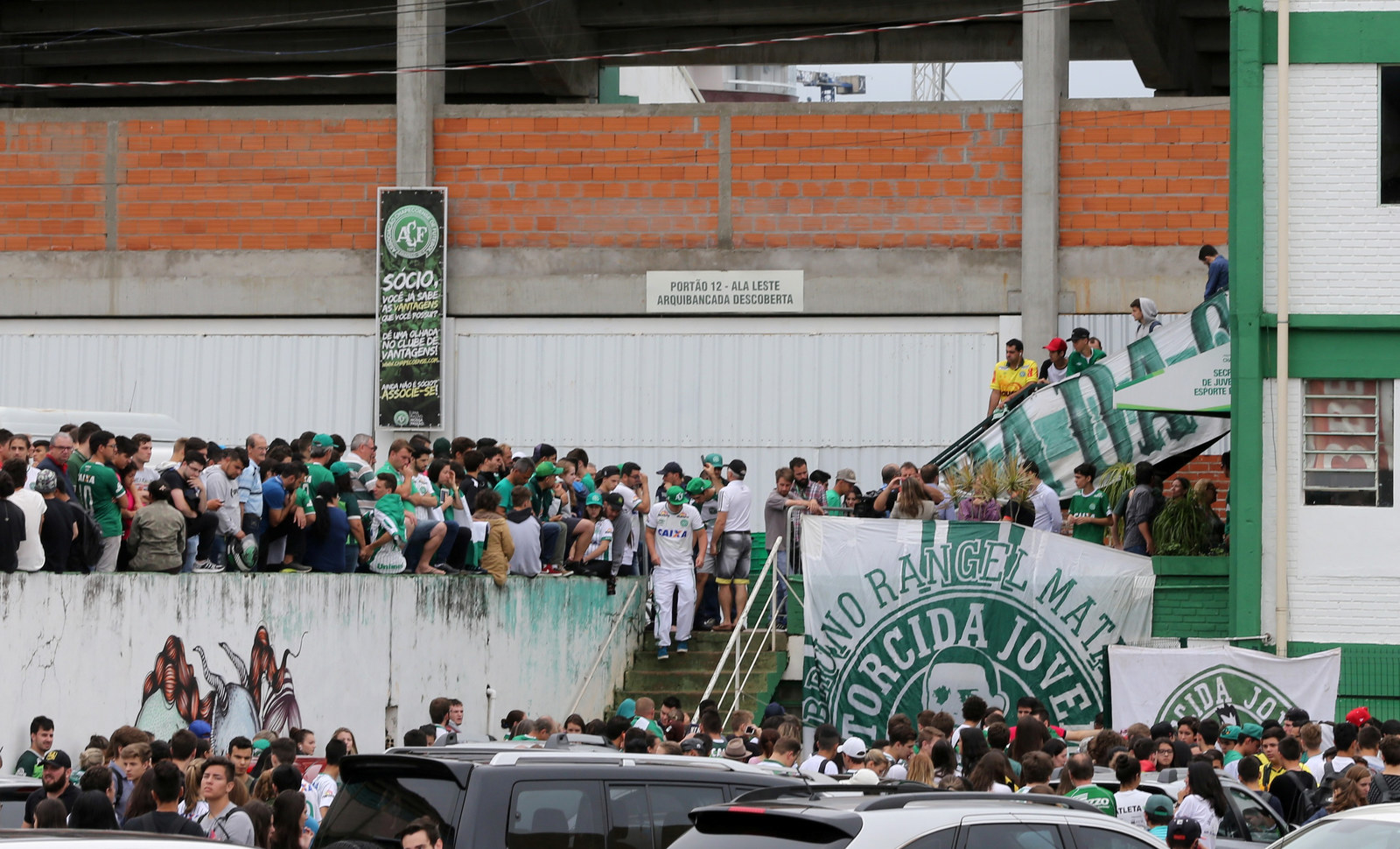 The last match Chapecoense played in Arena Condá was against San Lorenzo, from Argentina, for the semifinal of Copa Sulamericana last Wednesday Nov. 23.