You're reading a reSEARCH excerpt from Incoming, BuzzFeed News' morning newsletter written by yours truly. If you're interested in reading Incoming in full, sign up here.
If you're reading this, it's time to take a break. Seriously. This isn't a gimmick. If you have deadlines, errands, family obligations, emotional baggage, or some other looming sense of anxiety keeping you down, give yourself a minute. Sometimes I have to remind myself that nothing will fall apart if I take a 30-minute break to read a good book or decompress with a fun album. In fact, I usually have a better outlook on the other side.
These are the things Incoming readers and I have been moved by this week. Hope you enjoy it.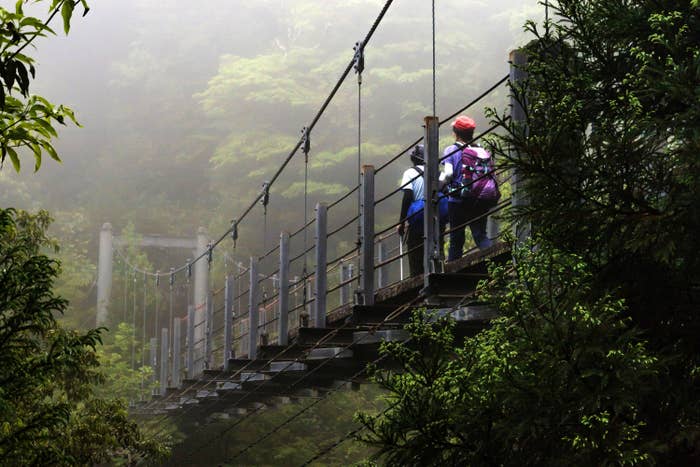 Revisiting
"A Real-Life Enchanted Forest" by Hanya Yanagihara
The best sentence from this profile of one of the oldest forests in the world is the last one. But rather than spoil it for you here, I leave you with the second-best excerpt from Yanagihara's 2018 New York Times story: "One of the reasons Shintoism is so difficult to describe is because in it, it is likely that God has no face, or eyes; the spirit is not a reflection of us. It may not even be something living. The sacred is visible, but it isn't necessarily relatable."
Fun fact: I hadn't realized until writing up this edition of reSEARCH that this story was written by Yanagihara, who is better known for her novels, including A Little Life and To Paradise. This remains my favorite thing she has ever written.
Obsessing
Philatelica USA Magazine. A favorite corner of my internet is Philatelica USA Magazine, a quarterly hobby magazine for collectors, enthusiasts, and traders of stamps, currency, and postcards. Something to review on long, cold winter days, or when COVID has got you down. —Alan
Streaming
"Schoolin' Life" by Beyoncé. Like many people who are still reeling from Beyoncé's excellent, rejuvenating, immaculate apotheosis of an album, Renaissance, I've been digging back into her archive and rediscovering some older gems. Although 2011's 4 is often overlooked as the dud that preceded Beyoncé's head-turning Beyoncé record, it's actually one of my favorite albums by her. I mean, come on: "Countdown"? "Party"? "I Care"? 4 was the album we deserved, but not the one we needed at the time.
Specifically, I'm fond of "Schoolin' Life," an unabashedly earnest ode to youth's thrilling hold on us all. "Schoolin' Life" embraces what so much of modern pop — including Beyoncé's own new music — is too cool and blasé to, and it's captivating. "This is for them bitter somethings / Stop living in regret, baby, it's not over yet," Beyoncé sings. Somehow, over a decade later, her message feels more urgent than ever.
Wow, you read the whole thing! Thanks for that. If you have a favorite corner of the internet that you'd like to share, send it my way at hellomobile@buzzfeed.com with the subject line "reSEARCH." We may feature it in a future newsletter.