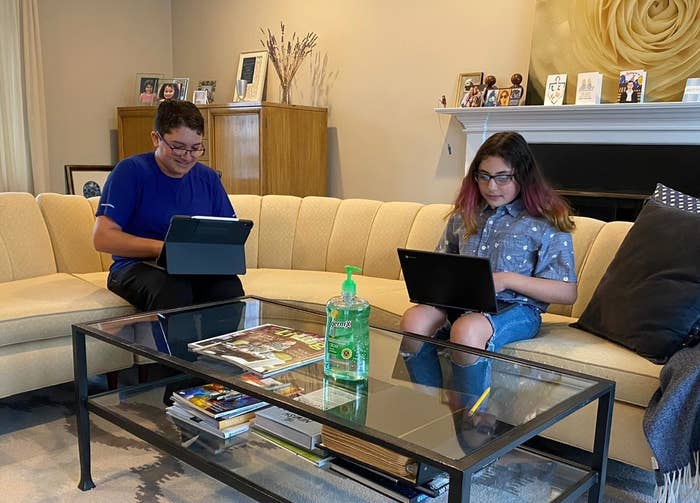 NEW ROCHELLE — Ninth-grader Ben Feinblum was in his algebra II class when he heard the news around 12:15 p.m. this Tuesday. A classmate sitting next to him was scrolling through Twitter on his phone, and there it was, straight from Gov. Andrew Cuomo's office: All schools within one mile of the Young Israel of New Rochelle Synagogue, the epicenter of the state's COVID-19 outbreak, would be closed for at least two weeks. That included Ben's school, New Rochelle High, the only public high school in town.
"You get out in the hallway and it's a stream of, 'Let's get the eff outta here!'" he told BuzzFeed News. "The next class nobody did work."
Instead, they were livestreaming giddy messages on Instagram, discussing their plans for the unexpected break from classes, celebrating with the excitement you'd expect from teens who just learned that school was suddenly canceled. "A lot of the adults in the building were not the most thrilled," he said.
As their city became the first in the US to reach more than 100 positive tests for the coronavirus, leading Cuomo to ban large gatherings in the area around the synagogue, the students of New Rochelle High stepped into a sudden reality that their teachers, parents, and district administrators were largely unprepared to handle. Much like the US health care system seems unprepared to handle an emerging nationwide outbreak, so too is the educational system struggling to transition into an extended period without classroom teaching, a shutdown local teens in New Rochelle are calling their "Corona Break" or "Virus Vacation."
Two other schools in the containment zone, an elementary and a middle school, were also closed Tuesday. And then Thursday, heeding the call of protesting parents worried about the schools still open during the city's outbreak, superintendent Laura Feijoo announced that all 11 schools in the district would be closed through at least March 25.

When Ben's sister, Olivia, and her sixth-grade classmates at Albert Leonard Middle School, found out their school was closing, "everybody started screaming," Olivia said. The kids were so loud, Olivia said, that the school's principal, John Barnes, known among students for his constantly upbeat demeanor, had to address them over the school's intercom system to sternly remind them about the "health issue" at the heart of the shutdown.
The scope of the closures caught teachers and administrators somewhat off guard, as the epidemic's rapid spread gave the adults little time to form contingency plans. The first positive COVID-19 test for a New Rochelle resident, a Manhattan-based lawyer who worships at Young Israel Synagogue, had been announced just a week before, on March 3. Within days, as his family, friends, and fellow congregants tested positive, the cluster emerged as the largest concentration of known infections in the country.
Throughout the week, teachers warned students that it was possible classes would have to be evacuated, Ben and Olivia recalled. One high school teacher told Ben's class late last week that she and fellow faculty members were directed to prepare four days' worth of take-home assignments. But when the closures were ultimately announced this week, the length of the break was set at two weeks, leaving teachers to quickly scramble together extended lesson plans designed to minimize the dozens of hours of lost classroom time.
Some teachers have filmed videos for students, explaining instructions and offering cheery encouragement through these strange times, adjusting other assignments that had been better suited for the classroom. Without lab time for hands-on experiments, Ben's chemistry teacher had to describe the effects of potassium nitrate in water. In her video message to students, she noted that she could be reached on email all day, and would be available for "virtual office hours" from 2 p.m. to 3 p.m., during which she would respond to messages instantly. Other faculty members, though, have struggled to adjust, Ben said, citing one less technologically advanced teacher who simply uploaded the PowerPoint of his lecture without any accompanying context to the Google Classroom system the district uses.
"The classes that are memorization-heavy, like Spanish, are tough for the teachers because you really need to be in the classroom," Ben said. "You can only give so many worksheets."
On Wednesday, Ben's first day of "Corona Break," he woke up at 10:30 a.m. — more than three hours later than he usually would on a school day. Both his parents were out at work, though they planned to start working from their home, a spacious two-story house on New Rochelle's wealthy north side, within the containment zone, by the end of the week. After a quick breakfast, he logged onto Google Classroom, the interface where the district's teachers are communicating with students, to see what work he had to do that day. It wasn't much, and with help from friends over FaceTime, it took barely any time at all.
He and a friend divvied up the Spanish and social studies worksheets over FaceTime, then traded notes verbally once they finished, their video call running more than an hour long. Ben read some pages from the John Lewis graphic novel March: Book One. And when it was time to take the chemistry exam scheduled for that day, he and about a dozen classmates all got online together, through FaceTime and Google Hangouts, to pool answers.
With nothing stopping them from looking up answers on the internet, they all aced it, scoring a 103%, the highest possible mark including the extra credit question, Ben said.
"There's no integrity in the test anymore," he said, admitting that he couldn't resist the temptation to exploit the circumstances for good grades. "You don't have to do that, but are you really gonna trust students to not do that?"
The ongoing pseudo-vacation has left Ben ambivalent. On Wednesday, he finished his work by 2 p.m., then played Grand Theft Auto for a few hours, then binged episodes of Modern Family, Bull, and S.W.A.T.
"I feel like I'm losing these two weeks," he said. He worries about final exams and the state's Regents test. "That's gonna affect what colleges I get into."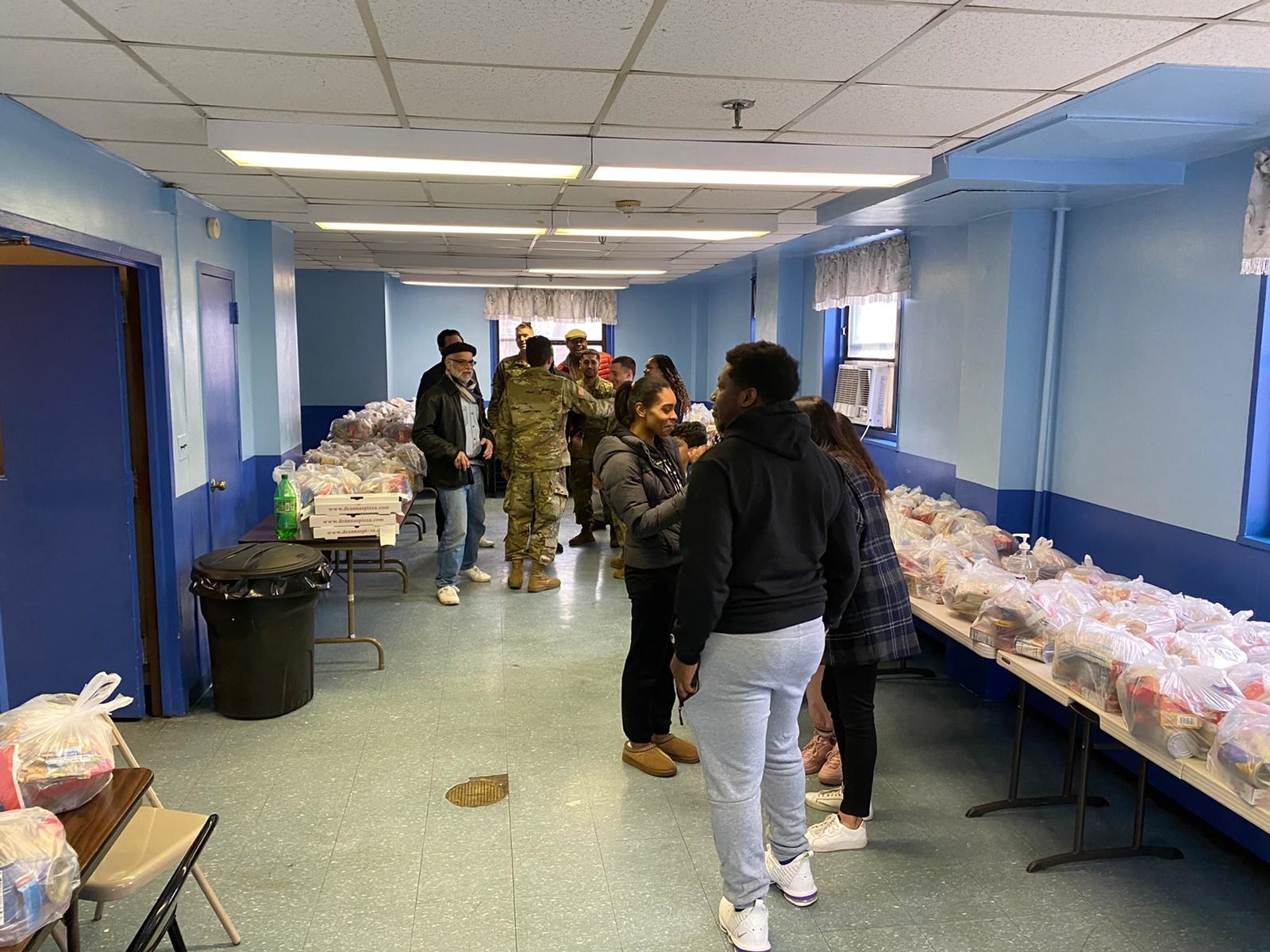 He watched the news in the evenings, aghast at the surreal juxtaposition of the global pandemic next to his boring days home from school. The terror of the widening outbreak in the US, exemplified by his suburb, has made him doubt his school will reopen after two weeks. He wonders if prom will be canceled, and if the seniors will have to settle for a virtual graduation. He knows his experience is shaded by his family's financial stability, he said, and he often thinks about his classmates whose pantries are not so full, whose parents have to worry about electricity bills heightened from increased daily use, and babysitting costs because they can't work remotely from home as his parents can.

Some of his classmates don't own a computer and so had to borrow Chromebook tablets from the school to get them through the time away from the classroom, however long that may be.
On Thursday, as confirmed cases in Westchester County climbed to nearly 150, some of those classmates joined their parents at the Peter Bracey Apartment Complex on the south side of New Rochelle, where the grassy knolls and high-ceilinged homes of the north give way to brick towers and narrow row houses. At Bracey, mostly black and Latinx families filed in through the ground floor hallway to a room lined with a long table covered with plastic bags bulging with canned goods and nonperishables — meals distributed to residents who are lower income, including to replace the free and discounted breakfasts and lunches some students get daily at school. Several National Guard troops, among the squadron that arrived in the city Thursday to help with feeding and cleaning efforts, were on site to hand out the provisions, which were supplied by a local nonprofit food pantry, Feeding Westchester.
"A lot of times, the people impacted most by disruptions like this are people who can least afford to be impacted," said Timothy McKnight, resident services director for the New Rochelle Municipal Housing Authority, which organized the food distribution service.
Kids carried the meal packages to the 60 or so senior citizens who live in the building, delivering the food to their doorsteps to protect the elders from potential exposure to the virus. A few blocks away, in a big white room stacked with boxes of gloves, face masks, and sanitary pads, state officials from a variety of agencies buzzed around, organizing home virus testing kits for residents who called a hotline because they think they've been exposed or suffer from possible symptoms. Seventy-five emergency workers divided into teams of three crisscrossed the city responding to these calls. By Saturday, officials hope to finish constructing a drive-thru testing area at Glen Island Park, on the city's south coast.
Officials had hoped to open the three-lane tented facility by Friday, but delays in equipment shipments meant that it would likely not be open until Saturday or later, a state emergency services spokesperson told BuzzFeed News. The New York State Department of Health — which discontinued publicizing the number of tests it has conducted during a nationwide crisis over low testing numbers — did not respond to multiple inquiries about the number of test kits that would be made available in New Rochelle.
Deep in the containment zone, though, all the bustle to limit the outbreak seemed distant. Outside Ben's house, in a residential stretch of smooth winding pavement, artificial ponds, and picturesque woodlands, the roads were quiet and the birds were chirping. A woman walked a dog, a boy rode a bike, a girl strolled down the middle of the street. Most others were inside, hunkered down.
"There's no end in sight," Ben said. "It might go into summer vacation."
CORRECTION
Laura Feijoo's name was misstated in an earlier version of this post.