Many Baltimore Cops Relieved To See Commissioner Go
Anthony Batts had come into the embattled department as a "reform commissioner," but many rank-and-file officers bristled at the changes he made.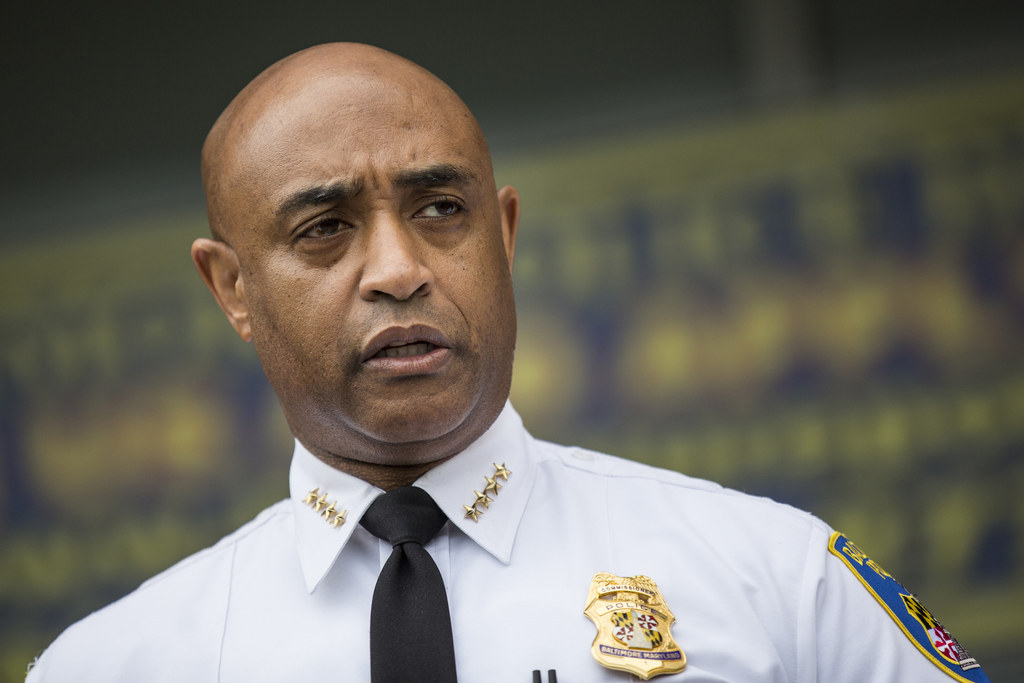 Last Thursday, the day after Baltimore Mayor Stephanie Rawlings-Blake fired Police Commissioner Anthony Batts, a veteran officer walked into the department's headquarters and found that it was already a different place.
Colleagues were pulling out documents from projects Batts had worked on and feeding them into shredders. Commanders above the rank of captain, whom Batts had required to wear long sleeve shirts, wore short sleeves. Portraits of Batts that had hung in several of the rooms were no longer up.
"They had his pictures in the trash cans," the officer told BuzzFeed News. "Anything with his name on it, it seemed, going into the trash. It's almost like they were trying to erase the fact that he was even here."
There was a sense of optimism and relief among rank-and-file officers in the days following Batts' departure, two current and one former Baltimore cop told BuzzFeed News this week, even as they kept a skeptical eye on his successor, interim commissioner Kevin Davis, who has been with the department for just several months. Over Batts' nearly three years as police commissioner, many in the department had grown increasingly frustrated with him.
Rawlings-Blake had brought Batts in to clean up a department that had been embarrassed by a series of scandals and faced scores of allegations of excessive force. A 2014 Baltimore Sun investigation revealed that the city had paid out $5.7 million to more than 100 plaintiffs in police brutality lawsuits from 2011 through 2014. Deeming himself a "reform commissioner," Batts alienated many within the embattled department from the start, as he replaced veteran commanders, sometimes with cops from outside the city. Over the following years, he touted the number of officers he had let go from the department for misconduct.
The frustration boiled over in May when the city erupted into riots over the death of Freddie Gray, the 25-year-old who suffered a fatal spinal cord injury while in police custody on April 12. Many officers believed the city leadership had been unprepared. In May, hundreds of officers at a union meeting raised their hands in support of a potential no-confidence vote against Batts.
In recent months, Batts had taken heat from all sides. While he had received criticism from within the department for years, activists and city officials began to turn against him after Gray's death. Calls for his resignation were so loud in April that he had to state in a press conference that he was staying on the job. As the crime rate in Baltimore rose through the spring and summer, those voices grew louder: The Baltimore Sun reported that the city council had been working a letter last week calling on Batts to resign.
Through it all, Rawlings-Blake proclaimed her support for the commissioner. She maintained that support publicly all the way up to last Wednesday morning, when the Baltimore Fraternal Order of Police released a report blaming Batts and department leadership for not doing enough to prevent the riots or to protect officers during the rock-throwing and fires that followed. Yet hours later, on Wednesday afternoon, Rawlings-Blake announced that she was firing Batts, citing the city's rising crime rate in the months since Gray's death.
"We were shocked," said another current officer. "We figured it was an inevitability at some point but no way it would happen so soon. Everybody was texting and calling each other. You looked on social media and you saw people saying, praise God."
One Eastern District officer wrote on his Facebook status [sic'd]: "Commissioner Batts… when you came I thought u may be good for us but u turned out to be worse than the snake you are. Majority rule yea Fired!!!"
But the shock and relief, the two current officers said, soon turned to skepticism as officers considered the mayor's choice to replace Batts. According to one former Baltimore cop, some officers who didn't like Batts had viewed Davis with suspicion because they had considered him a Batts ally since the day he arrived in the department in January. Batts had plucked Davis from a neighboring Maryland police department to serve as one of his deputy commissioners. In selecting Davis, Batts passed up on promoting Col. Darryl DeSousa, the chief of patrol, who many in the force had considered as the frontrunner for the position, the former officer said.
"A lot of people see him as hand-selected by Batts," the former officer said. "We all thought DeSouza was a sure lock to get it, and he gave it to this guy."
Many in the department who didn't like Batts extended their sentiments to Rawlings-Blake, who had given Batts the job in 2012. By choosing Davis, the former officer said, she had, like Batts, passed over a respected Baltimore police veteran who some had seen as the likely heir to the commissioner's throne, Deputy Commissioner Dean Palmere. Before his six months in Baltimore, Davis spent his career climbing the ranks of the Prince George Police Department, before becoming chief of the Anne Arundel County Police Department.
"Some people are skeptical because the two places he worked at don't have the crime Baltimore has," a current officer said.
Yet, the two current officers said, in his first week as the department's top boss, Davis made significant strides toward winning the trust of his charges. One officer said that Davis quickly reached out to the FOP and to the Vanguard Justice Society, which represents black officers.
"He's come out to talk to people," the officer said. "Batts was more unapologetic. This guy is at least trying to go in a different direction. Like he's trying to get a gauge of what's going on."
At a CompStat meeting last Thursday, his first full day as commissioner, Davis announced that he was delegating much of the day-to-day operations to Palmere, according to an officer familiar with what happened at the meeting.
"He gained some respect for that," the officer said.
With a mayoral election looming next year, the officers understood that Davis' time in charge might be limited.
"But we were not moving forward at all since the riots," a current officer said. "Batts was a hindrance. This is a start. So hopefully we can move forward."