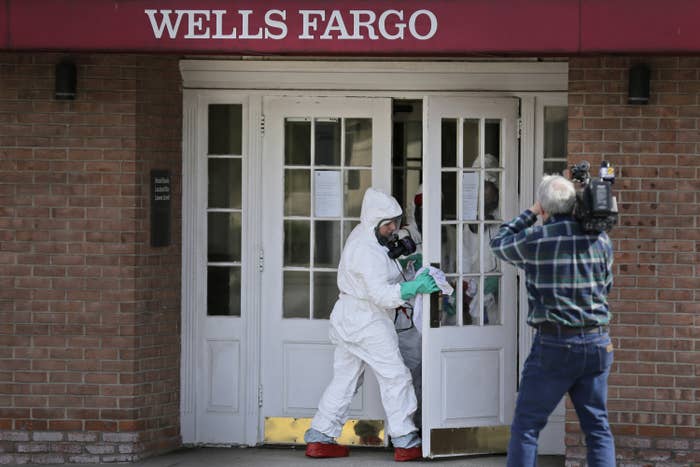 NEW ROCHELLE, New York — Brian Miller had worked at the Walmart in the neighboring city of White Plains until the store closed in 2018. Since then, the 20-year-old has bounced from gig to gig, filling out more job applications than he can remember, hoping for a long-term position.
This week, with the eyes of the world turning to his hometown, he realized that his prospects had suddenly dimmed. "Soon as they see where I'm from, they gon' try to deny me," he predicted, as he and several friends shot dice against a brick wall on the city's south side. "Now when people think of New Rochelle, they'll think of the virus, even though it's only on the north end right now."
Half a mile from where he stood was the start of the "containment zone" surrounding the Young Israel of New Rochelle synagogue, where scores of people contracted COVID-19, the disease caused by the new coronavirus, from a fellow congregant. With more than 100 confirmed cases, New Rochelle now contains the largest cluster of infections of any city in the US, an ignominious statistic that suddenly thrust this sleepy New York suburb into global headlines.
"Everybody's looking at us like we're the bad guys," said Anea Benjamin, a 39-year-old nursing aide.
On Tuesday New York Gov. Andrew Cuomo designated the one-mile radius around the synagogue as a containment zone in which schools, houses of worship, and other public spaces are shut down and large gatherings banned — the first such designation in any city in the US. Cuomo announced that National Guard troops would arrive on Thursday to disinfect common areas within the zone and deliver food to quarantined residents and kids home from school.
Yet on the eve of the National Guard's arrival, as upward of 1,000 people in the city were under quarantine at home and nearby synagogues canceled holiday celebrations, some residents expressed confusion and disappointment in government plans they deemed more performative than substantive. Several residents wondered aloud why all but three schools remained open and no mandatory testing had been conducted, during a situation serious enough to call in the National Guard.
A testing center is planned to open on Thursday, nearly a week after the city's first positive case was announced.
"It doesn't make sense to me why they didn't start testing right after the first cases happened," said James Morrow, a 37-year-old entrepreneur, citing the quick and widespread response in South Korea. "People are still going to school, people are still going to work."
While officials have declared that no New Rochelle students at the closed schools have tested positive for the virus, they have been less clear in communicating that most students haven't been tested at all, three students who attend the closed high school told BuzzFeed News. This week, New York's public health department stopped disclosing how many state residents are being tested for the virus, amid a nationwide crisis over low testing rates that's also plagued the state.
"It's politics," said Mark McLean, president of the New Rochelle branch of the NAACP. "This is all Gov. Cuomo wanting to exert his dominance over this issue and we're all caught in the middle of it. It's not about effectiveness; it's about planting that flag. But we're the homeowners who'll have difficulty selling our houses because Cuomo wanted the first containment zone. We're the ones whose kids are going to be traumatized with the stigma of being from New Rochelle."
The containment zone, while the first of its kind in the US, limits public gatherings in a pocket of the city with few places suited for dense public gathering — a country club and sprawling parkland break up the sloping lawns, two-story houses, and strip malls. In the 13-square mile suburb of 80,000 people, residents who live in the zone work or attend schools outside of it, and some who live outside of it still freely drive, walk, or take the bus through it.
"What is a one-mile radius supposed to do when you have a virus that has crossed states, crossed oceans?" asked Sharon Footes, a 40-year-old Army veteran. "You're really not containing anybody."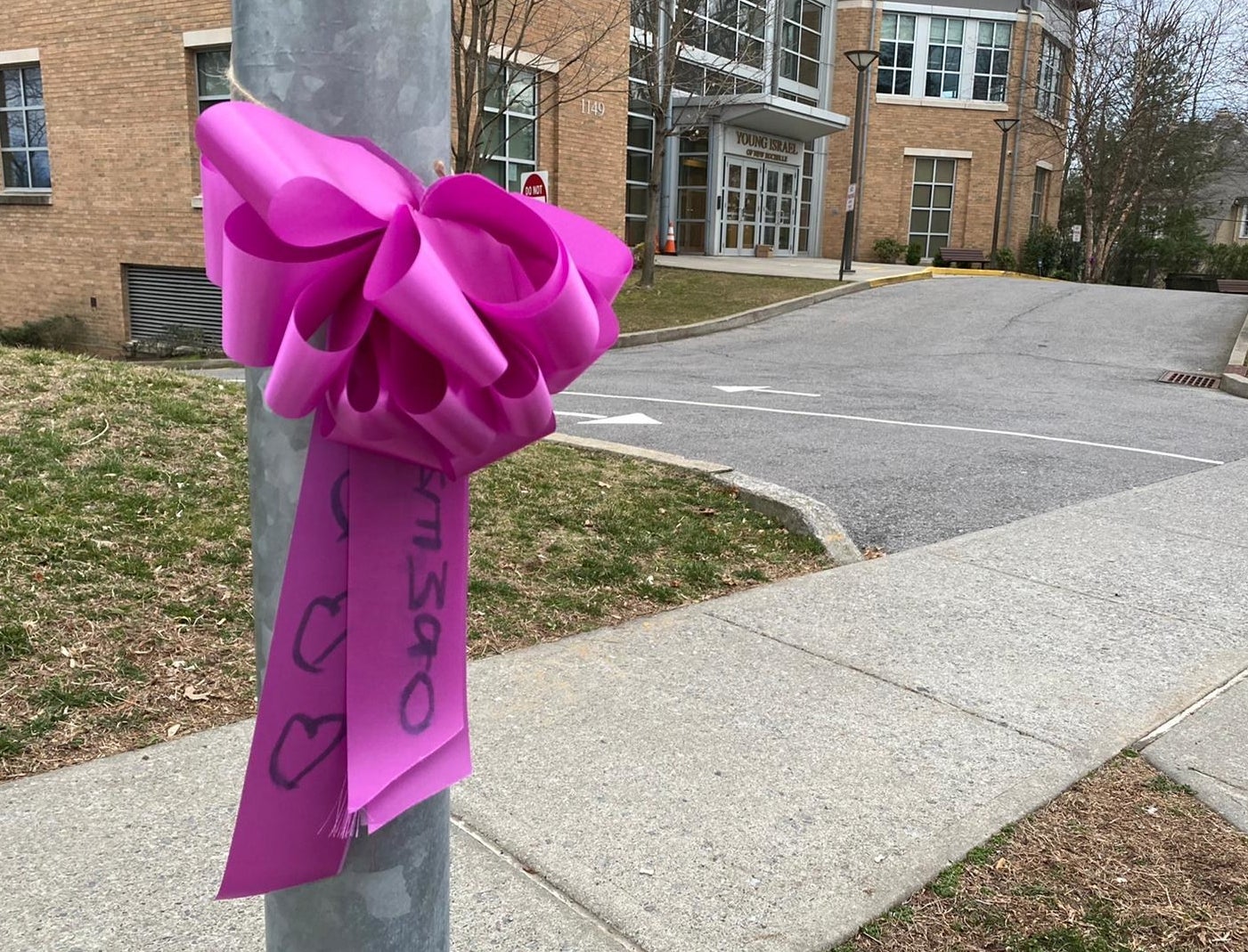 Nothing marks where the containment zone begins and ends. The only signs of anything out of the ordinary at the Young Israel Synagogue are an empty box of state-issued hand sanitizers sitting in front of its locked entrance doors, as well as a few purple ribbons scrawled with hearts and messages in Hebrew that are tied to light posts lining the street.
"It's a make-believe containment area," said the mother of a junior at the local high school who requested to remain anonymous. "I jogged right through this morning. People go in and out. If [the epidemic] is about to mushroom, we've exposed ourselves in a terrible way because we didn't close all our schools."
Other than the rows of news cameras parked in front of City Hall, a visitor might not have noticed anything amiss in New Rochelle. The downtown strip of restaurants, liquor stores, and thrift shops was lined with parked cars, and the McDonald's a quarter-mile outside the containment zone jumped with teenagers playing handheld video games after a day spent at home attending classes on their computer screens. Masks and gloves were rare sights.
Across the street from Young Israel Synagogue, Shaunyce Gilbert, 22, waited at the bus stop as she did every evening after clocking out from the nursery where she worked, which remained open. When she first found out that the synagogue across the street from her work had become a COVID-19 hot zone, she felt "a little bit of panic," she said. "I just wash my hands every day a million times, spray everything with disinfectant. That's all you can do."
The virus's impact on the community, though, had already begun to trickle in, even beyond those infected.
A 47-year-old man who would only give his nickname, "Twenty," said that he made upward of $200 a day as a caddie at the country club, which lies within the containment zone and was closed this week. "Plan A is find more work," he said. "Plan B is execute Plan A."
Ju Chen, who has owned a liquor store downtown for 11 years, said that his sales over the past week were half of what they usually are. Luis Gonzalez, who runs a corner store down the street from City Hall, noted that he lost around 30% of his usual profits in recent days. Pepe Manigault, chef of the popular restaurant Pepe's Place, estimated that his revenues were down 40% this week.
None of the three business owners had any plans to close up shop in the coming days.
"People are still eating," said Manigault.