A Strange Oklahoma Legal Technicality Kept This Man Behind Bars
In 2010, then-Gov. Brad Henry signed off on David Johns' parole release. But the paperwork didn't get filed in time and the next governor reversed the decision.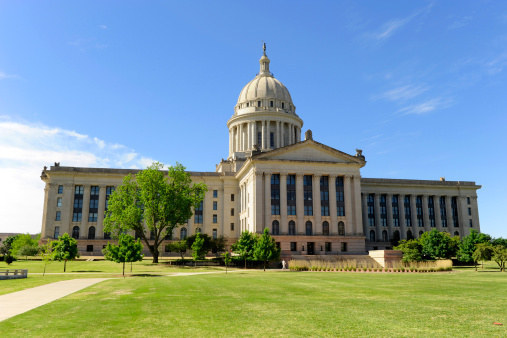 An Oklahoma man who has spent three decades behind bars is still in prison long after the governor approved his release, thanks to a legal technicality that could only have occurred in the state.
David Johns was convicted of murder in 1983 and sentenced to up to life in prison. Over his next two decades behind bars, he worked his odd jobs, obeyed the rules, and tried to keep his head down, he said. The parole board, he said, didn't need much of a reason to reject a convicted murderer.
But, it turned out, the parole board was not the problem. Johns has faced the board four times since 2004, and every time it has recommended that the governor of Oklahoma approve his release. In 2010, Gov. Brad Henry did approve John's release.
Yet Johns remains in prison, because the state official charged with filing the necessary paperwork did not do so before Henry left office. Henry's successor, Gov. Mary Fallin, reversed Henry's decision to grant Johns parole, along with more than 30 others. Johns was a mere filing away from release, but now he does not know if he will ever leave prison.
"I still don't understand how that was allowed to happen," Johns told BuzzFeed News. "How can I still be in prison when the governor signed off on my release?"
In 1981, he and two other men, Williams Warren and Roy Grayson, robbed and fatally shot Tom Crossland, a 68-year-old retired grocer, in front of his house in Muskogee, Oklahoma. One witness said Johns, who is black, pulled the trigger; and one witness said Warren, who is white, did. Johns and Warren were convicted of murder.
Nevertheless, in 2004 and 2007, the parole board recommended Johns for release. Oklahoma, however, is the only state in the country that requires its governor to sign off on every parole board recommendation. (In 2012 the law changed so as to only apply to violent offenders.) Both years, Gov. Brad Henry rejected the recommendation. In 2003 and 2004, Henry rejected less than 20 percent of parole board recommendations, according to a Criminal Justice Center study. But John's crime had been relatively high-profile.
Then in January 2010, Gov. Henry approved Warren's parole release. Several months later, the parole board again recommended Johns for release, and on Jan. 9, Henry's final day in office, he approved Johns' parole.
Johns had prepared for his freedom. He had applied for and was accepted into a welding school in Tulsa, which offered him a grant to help pay the tuition. He enrolled in a work-release transitional program.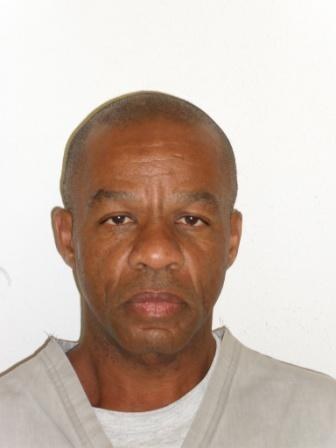 In late March, though, Johns' case manager in prison told him that there had been a sudden change: He would not go free. Gov. Mary Fallin, who succeeded Henry in office, had decided to keep him behind bars. (Fallin did not respond to an interview request for this story.)
As Johns' lawyers, Scott Adams and Laura Deskin, learned, Fallin was able to invalidate the release because of a procedural technicality in Oklahoma. A release is not official when the governor signs off on it; the secretary of state must file the paperwork. By the time Henry left office, he had signed the papers for Johns' release but Oklahoma Secretary of State Susan Savage had not yet filed them, because the releases were signed in the last few hours of Henry's governorship.
"As far as I know, what happened to David is unique," said Deskin. "I have been trying to find if there was a similar situation that has happened in another state but nobody seems to have the exact rules that we do that allowed this."
When the papers reached new secretary of state Glenn Coffee, Henry was no longer governor. As news outlets reported at the time, Coffee wasn't sure whether it would be legal to file orders from a person who was no longer in office. So Fallin reviewed the not-yet-official parole papers and rejected more than 30 of them, according to Johns' lawyers, including Johns'. Johns' lawyers appealed Fallin's decision, arguing that the release should have been official the moment the governor signed it. Otherwise, Deskin said, that would essentially strip the governor of any power he has on his last day of office, which is when governors often sign off on a backlog of paroles and pardons.
Henry approved release on more than 300 cases in his final days in office, according to the Oklahoma Pardons and Parole Board. But when they researched Oklahoma case law, they found that Fallin's reversal was legitimate. The state's highest court had ruled in 1924 that the secretary of state had the authority to not sign a governor's commutation or pardon order, in a precedent that has since also applied to parole.
"Anything that the governor chooses to do has to be authenticated by the seal of state and recorded by the office of the secretary of state," said Deskin. "It is not an official act until the secretary of state does that."
In 2013, Johns again faced the parole board. The five members unanimously voted to recommend him for release. According to Department of Corrections spokesperson Terri Watkins, Johns has not picked up any disciplinary marks on his record over the last decade in prison.
Gov. Fallin rejected the recommendation. Over her years in office, Fallin has rejected more than half of the cases that reach her desk, according to a report by the Northpointe Institute of Public Management.
Now Johns, who is 55, said he wonders if there is anything he can do to get his freedom. He requested a commutation of his sentence. In June the parole board will consider the request, said Lynn Mihandoost, general counsel at the Oklahoma Pardons and Parole Board. If the board votes it forward, the request then goes to the governor's office.
"I keep getting so close," Johns said. "I want to believe that I'll be out one day soon."