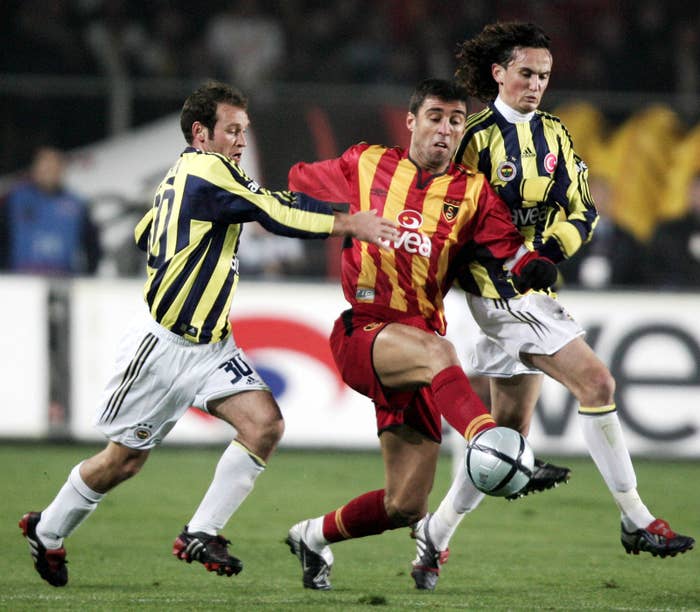 Turkey's authorities have issued an arrest warrant for retired international football star Hakan Sukur, according to local media.
Sukur, who was one of Turkey's most renowned footballers, has been accused of being a member of an "armed terrorist organization" and having links to Fethullah Gulen, the Muslim cleric who lives in self-imposed exile in Pennsylvania.
The Turkish government has accused Gulen of masterminding the failed July 15 coup and has called for his extradition. He has denied any involvement.
It is not the first time the former Galatasaray and Inter Milan striker has been the target of Turkish prosecutors. Earlier this year, he was accused of insulting President Recep Tayyip Erdogan on Twitter, a charge that carries a jail sentence of up to four years.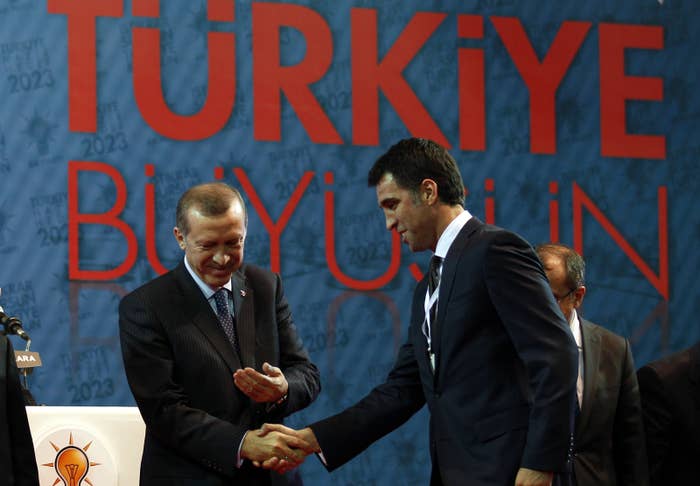 In 2011, three years after retiring from international football, Sukur became an MP in Erdogan's Justice and Development Party. He quit two years later in the midst of a corruption investigation that put Erdogan against Gulen. Sukur sided with the latter and has since become a vocal supporter of the cleric.
With 51 goals in over 100 appearances, Sukur is Turkey's all-time top goal scorer. He also holds the record for the fastest goal during the World Cup, finding the back of the net after 11 seconds against South Korea in 2002.

Sukur, who moved to the US last year, is not the only athlete who has been linked to Gulen's movement. NBA player Enes Kanter was disowned by his family earlier this month for being a Gulenist, while nearly 100 officials and referees from the country's football federation have been forced to resign or jailed.
Erdogan's crackdown since the failed coup has seen thousands of arrests, and has been wide-ranging — as many as 10,000 soldiers are in detention and dozens of journalists have also been arrested. At least 9,000 police officers, 44,000 educators, and several thousand public sector employees have been fired.
However, despite the reprisals, Erdogan's approval ratings have soared since the attempted putsch, hitting the highest level since he became the country's president two years ago. In a show of strength, more than 1 million people attended a rally touted as a pro-democracy celebration last Sunday.