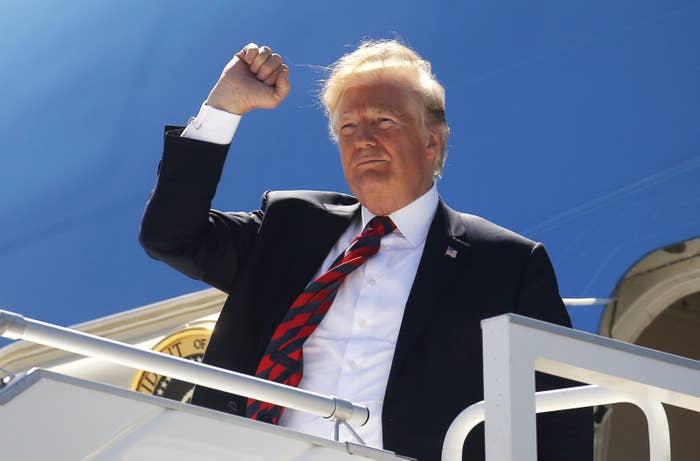 President Donald Trump told G7 leaders that Crimea is Russian because everyone who lives there speaks Russian, according to two diplomatic sources.

Trump made the remarks over dinner last Friday during a discussion on foreign affairs at the G7 summit in Quebec, Canada, one of the diplomats told BuzzFeed News.
The sources spoke on the condition of anonymity as they were not authorized to speak on the matter.
Russia invaded and then annexed Crimea from Ukraine in 2014, leading to widespread international condemnation and sanctions. The move also directly led to Russia being kicked out of the then-G8. Russian President Vladimir Putin defended Russia's intervention in Crimea at the time, saying that he had the right to protect Russian citizens and Russian speakers in Ukraine.
During the dinner, Trump also seemed to question why the G7 leaders were siding with Ukraine. The president told leaders that "Ukraine is one of the most corrupt countries in the world," the source said.

It is unclear whether Trump's comments were throwaway remarks said in jest, or whether he was signaling a radical departure from current US foreign policy.
The White House did not respond to a request for comment. When asked about the president's comments on Thursday, Press Secretary Sarah Huckabee Sanders told reporters at the daily press briefing she couldn't comment.
"I'm not aware of any comment like that," Sanders said. "I know it been reported but I'm not going to comment on a private conversation I wasn't a part of."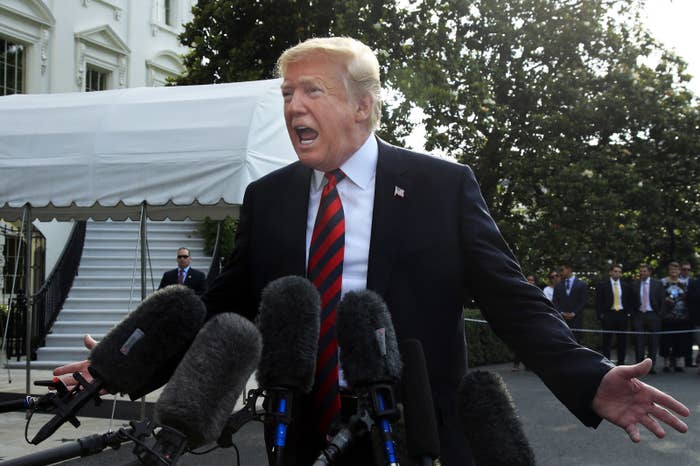 When he departed the White House to travel to the summit last Friday, Trump caused bewilderment when he told reporters that Russia should be readmitted to the G7, the group of seven nations — the US, Germany, France, Italy, the UK, Japan, and Canada — that represent the world's most advanced economies.
On the second day of the summit, Trump again called for Russia to rejoin the group, downplaying the country's invasion of Ukraine. "This used to be the G8, not the G7," Trump said. "Something happened a while ago where Russia is no longer in."

Trump also blamed former president Barack Obama for what happened in Ukraine. "Obama can say all he wants, but he allowed Russia to take Crimea," Trump said.
European leaders at the G7, including French President Emmanuel Macron and German Chancellor Angela Merkel, told reporters that Russia could not be readmitted to the group until there was progress on Ukraine.
"Unfortunately we are not there yet," Merkel said.
Macron said: "The ball is in Russia's court."
Trump repeated the call to readmit Russia during an interview aboard Air Force One while returning from his summit with North Korean leader Kim Jong Un in Singapore. He said that it would make sense to have Russian President Vladimir Putin at the table, given that the G7 spends so much time talking about Russia.