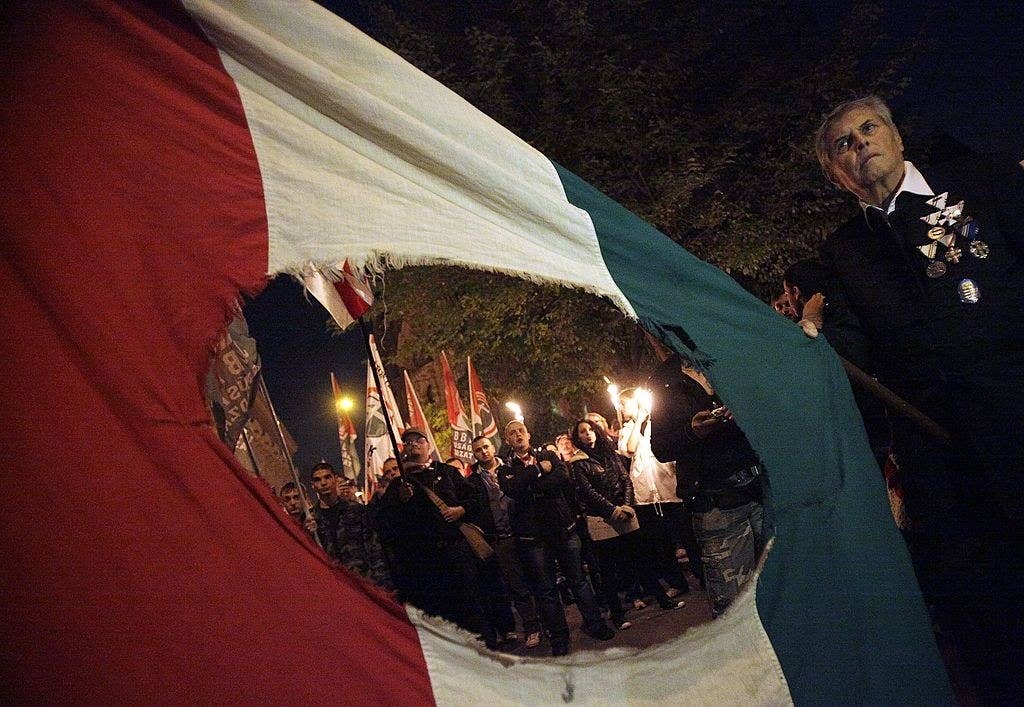 BUDAPEST – Several of Marton Gyongyosi's views are on display in his parliamentary office. An orange and black Saint George ribbon, a Russian military decoration used by Russian nationalists as well as secessionists in eastern Ukraine, is tied to a lamp that sits on his desk.

"We are very sensitive to the issue of sovereignty," Gyongyosi tells BuzzFeed News during an interview that takes place in September.
"From Washington you can very easily pull the moustache of the bear – next door to the bear you are more careful," he says while explaining that he would like to see a buffer between Europe and Russia. "In a conflict zone of civilisations there is permanent movement. Where there are tectonic plates there are always problems. If something moves there are clashes and turbulence.
"Two world wars started here, not in Paris, Nebraska, or Texas."
A graduate from Dublin's Trinity College, Gyongyosi is a member of parliament for the radical right-wing party Jobbik. He also serves as the party's deputy parliamentary leader and is vice chairman of parliament's committee on foreign affairs.
In the space of a decade, Jobbik has grown from a right-wing youth association polling less than 2% to a political force polling 20%. According to polls, it is now Hungary's second-largest political party.
Jobbik, like similar movements elsewhere in Europe, has in recent years tried to tone down its rhetoric in order to pitch voters with a more centrist voice. Its leader has even posed with puppies as part of a "sweetness campaign".
But Gyongyosi says the party has not dumped its policies. It is just changing its style as it moves to what the MP calls Jobbik's "adult age".

Dr Erin Marie Saltman, a senior researcher at the Institute for Strategic Dialogue think tank, told BuzzFeed News: "Jobbik works hard to attract voters that want big change for Hungary, Eurosceptics, disenfranchised voters, and young people wanting to be inspired by a newer, more 'hands-on' party that seems less bureaucratic. There is potential for Jobbik to mobilise more and more support."

In many parts of Europe, the popularity of far-right parties and of authoritarian populist attitudes is on the rise again. A study published last week by BuzzFeed News revealed that anti-immigrant, nationalist, and authoritarian attitudes have spread from the political fringes into the mainstream.
Cas Mudde, an associate professor at the Department of International Affairs at the University of Georgia told BuzzFeed News: "Clearly the populist radical right is experiencing a perfect storm at the moment. The economic crisis, the refugee crisis, and terrorist attacks have created fear and frustration among people, who see that their national leaders are unable to deal with them."
He added: "It is particularly the broad perception of "crisis" that helps the populist radical right, as it means that the established parties cannot cope with the key issues, which means people will look for alternatives, even if they are bold ones."
A recent government-backed referendum about Hungary accepting migrants and refugees under mandatory EU-wide quotas was rejected overwhelmingly (although it did not reach the quorum needed to be valid).
Gyongyosi says the country's prime minister, Viktor Orban, has basically copied Jobbik's immigration policies.
But although "Orban has stolen the show on immigration", the MP claims Jobbik's success is best explained by its stance against "corrupt elites" and its opposition to "pure neoliberalism".
The MP says the party's economic policies have more in common with the Greek far-left Syriza and Italy's anti-establishment Five Star Movement than with other far-right parties in Europe. "Immigration is the only common denominator between right-wing parties," he says.
There is little doubt that uneven economic progress and low wages have played to Jobbik's advantage. More than 500,000 people, the equivalent of 5% of the country's population, have left Hungary since it joined the EU. McDonald's has so much trouble hiring in the country that it's offering free rooms to out-of-town workers.
However, experts say far-right extremism remains core to Jobbik.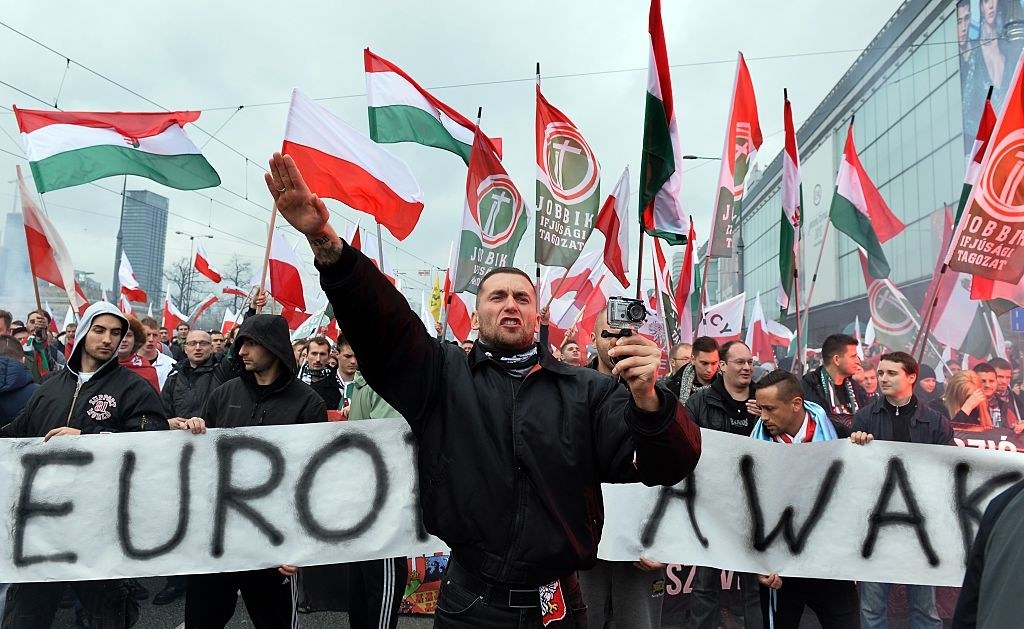 "At the moment Jobbik is still limited by its farther extremist elements, being linked with vigilante paramilitary groups like the Hungarian Guards and the Sixty Four Counties Youth Movement," Saltman told BuzzFeed News.

"Jobbik has two main drivers that distinguish it from other parties. The first is Jobbik's open stance against the corruption of larger parties, taking a very anti-elitist position calling out mainstream officials and parties around a wide range of real and perceived corruption. The second is anti-Roma rhetoric. Although the party has tried to centralise and tone down its openly anti-Roma stance, it gained huge amounts of attention for discussing 'gypsy crime' and the inherent criminality among the marginalised minority. Within this has also been anti-Semitic undertones that has drawn increasing support."
"There is a difference between EU migrants, and non-Christian migrants," Gyongyosi says. "We have freedoms in the EU."
The Jobbik MP has in the past called on the government to draw up a list of Jews.
Asked to explain this position, the MP tells BuzzFeed News that it is a matter of transparency and national security. He likens the discussion to the double citizenship and Turkish identity debate in "politically correct" Germany, or to Congress in the US asking representatives and senators to disclose personal information and conflicts of interest.
"We don't know what being Jewish is," he says. "Is it a religion? A culture? A social background? Sometimes it's a genetic heritage. I don't know what this Jewish thing is. It's different. It's not like Hungarian or Italian.
"Here, we have lots of Hungarian Jews. That is not a problem. But if a Zionist Jew lives in Hungary, the question arises for me whether they are loyal towards Hungary or Israel."
Much of the political debate in central Europe takes place against a backdrop of conspiracy theories. At times these are homegrown; in others the misinformation is driven by foreign-backed media, particularly from Russia.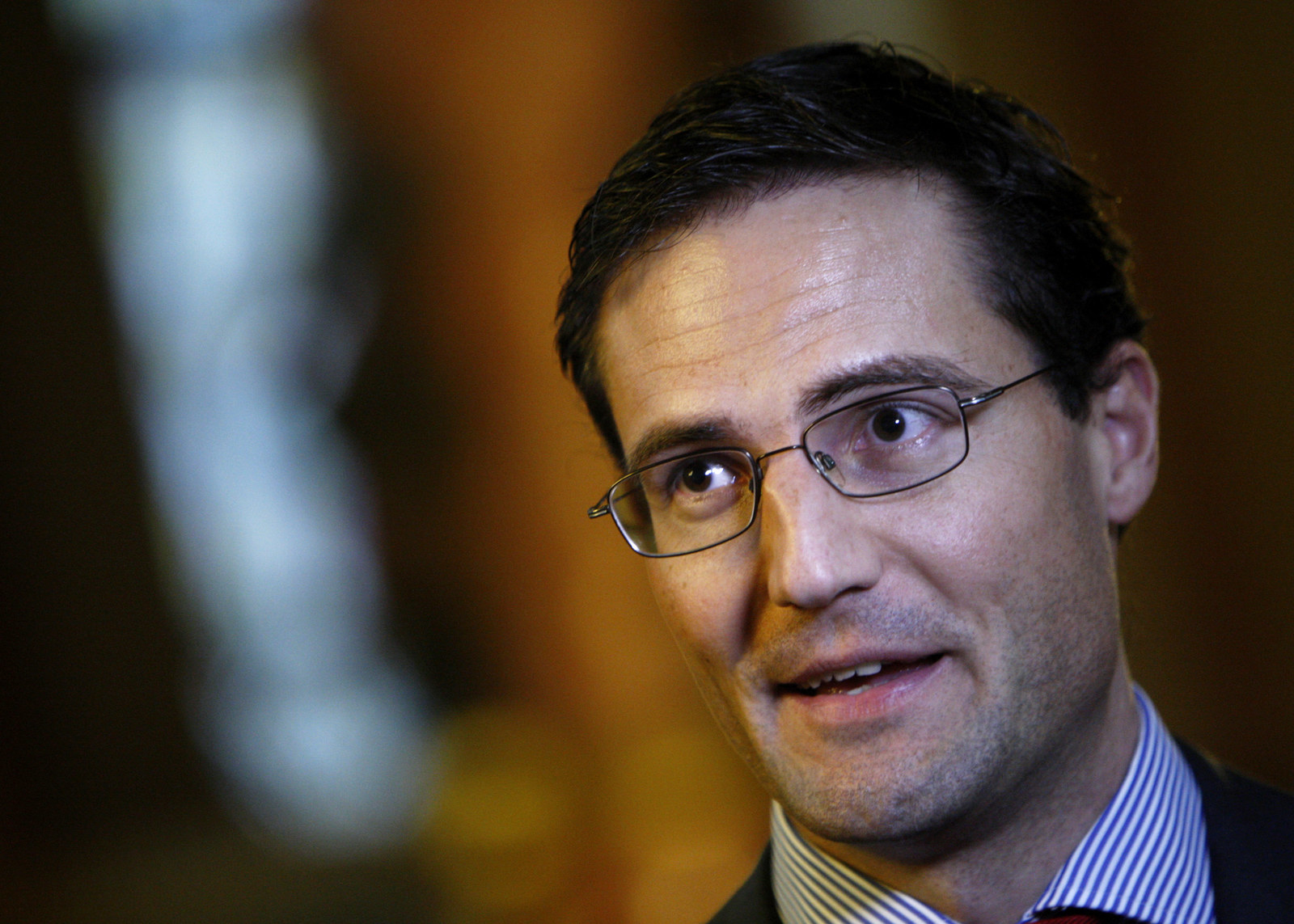 Experts are divided whether there is an electoral ceiling to political parties such as Jobbik and candidates like Marine Le Pen in France.
Cas Mudde told BuzzFeed News that "electoral ceilings are always contextual and can be changed during times of 'crisis' or because of more gradual transformations. As long as most established parties are unable to provide coherent and convincing alternative solutions to the key issues of a growing group of voters (i.e. corruption, European integration, immigration, security), growing groups of voters will look for alternatives."
Gyongyosi is bullish on Jobbik's prospects.
Ten years ago the party's supporters would be predominantly male and from the poorer rural parts of the country, the MP says, but "this stereotypical view has changed drastically", and the party is now more geographically and demographically spread, winning by-elections even in more "elite districts". Among university students and under-35s, it remains by far the most popular party.
"There was a ceiling to our support, now no longer," the MP says. "The public has come to its senses".