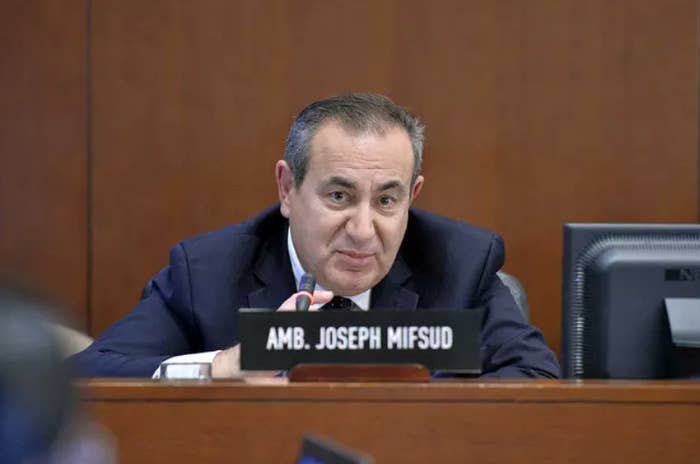 Joseph Mifsud, the mysterious professor at the center of the Trump-Russia probe, has been found guilty of "illegitimately" inflating a director's salary at an Italian university consortium he presided over a decade ago.
Magistrates in Sicily ordered Mifsud, who was sentenced in absence, to pay the university just under 49,500 euros ($57,300), plus expenses and future interest, after determining that his actions had caused the consortium in the city of Agrigento nearly 180,000 euros (around $210,000) in damages.

Neither Mifsud, 58, nor his lawyers turned up to a single day in court. The full details of the sentence, published this week, reveal that judicial police authorities were unable to find the Maltese academic despite numerous attempts to do so between January and November 2017.
Mifsud wasn't at his last known address in Rome. The court papers state that others had lived in the property since 2015, and neighbors had never seen Mifsud.
The police looked for Mifsud at the Rome university where he was said to be working at the time, but that attempt was also unsuccessful. And the Italian consulate in London was unable to find him at the UK address listed as his residence.
Mifsud was a no-show in July at the court hearing for the Agrigento case, where he stood accused along with two other individuals. Charges against the two other defendants were dropped this week. Their lawyers had described Mifsud as "a ghost." "We don't know who he is," they told BuzzFeed News at the July hearing in Palermo, Sicily.
Mifsud's whereabouts have been unknown since he gave an interview to an Italian newspaper on Oct. 31, 2017, in Rome.
In March, BuzzFeed News revealed that he'd cut off all contact with his girlfriend in Ukraine after an on-and-off relationship lasting more than three years. The 31-year-old woman, who claims Mifsud is the father of her newborn child, said during an interview in Kiev that she hasn't heard from him since he became the focus of world media attention as the professor who allegedly delivered word of Hillary Clinton's stolen emails to Donald Trump's presidential campaign.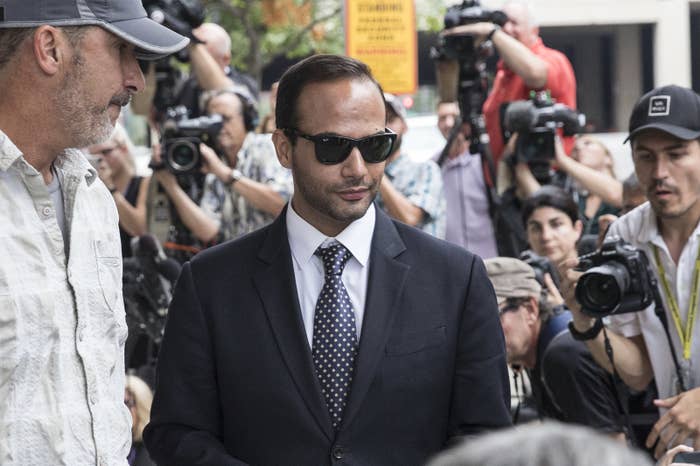 Last week, former Trump campaign adviser George Papadopoulos was sentenced to 14 days in prison after pleading guilty to lying to the FBI.

Prosecutors said Papadopoulos met Mifsud for breakfast in London on April 26, 2016, where the professor told him he had learned during a recent trip to Russia that the Russians has "dirt" on Clinton, and thousands of Clinton emails.
Mifsud has not responded to repeated requests for comment from BuzzFeed News.