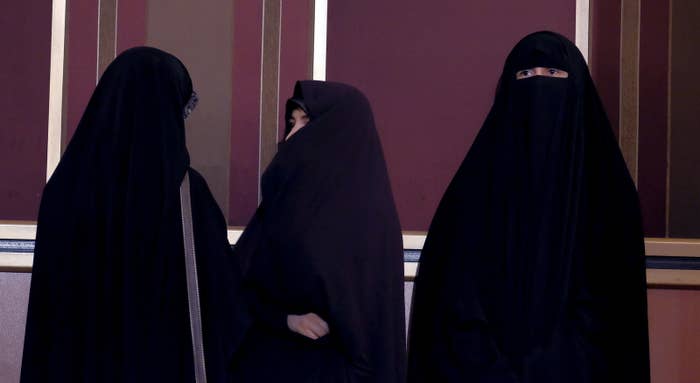 Germany's governing centre-right Union parties have called for a ban on wearing burqas — a full-face body covering that exposes only the eyes and hands — in some public places, including schools and courts, and for those working in public services. Violations would be treated as misdemeanors.

The announcement came from Interior Minister Thomas de Maiziere of the Christian Democratic Union (CDU) party after a meeting with the party's state-level interior ministers in Berlin.
He told German public television channel ZDF: "We unanimously reject the burqa, it does not fit in our open country."
A national debate over whether to introduce an outright ban on the burqa was triggered when de Maiziere presented a series of security measures last week. At the time, he ruled out a burqa ban, saying "you can't ban everything you oppose" and pointing out that the idea was "constitutionally problematic."
The measure announced today will be seen as a compromise with party hardliners, who have since been calling for an outright ban.
De Maiziere, however, stressed that the measure was about social cohesion and integration, not about banning full-face veils or a security issue. Legislation would be drafted to oblige people to show their faces where "it is necessary for living together in our society," the minister said.
In an interview on Thursday, German Chancellor Angela Merkel said that while she was opposed to a full ban, it was her view that "a fully covered woman has little chance of integrating in Germany." In the remarks, in which she backed de Maiziere's political and legal assessment of the issue, the chancellor also anticipated that the interior minister and the state ministers were examining the options for action.
De Maiziere hinted that he was confident that the measures announced today as part of a paper on internal security and integration would receive the necessary support in parliament, where the Union parties and coalition partner the Social Democratic Party (SPD) have a substantial majority.