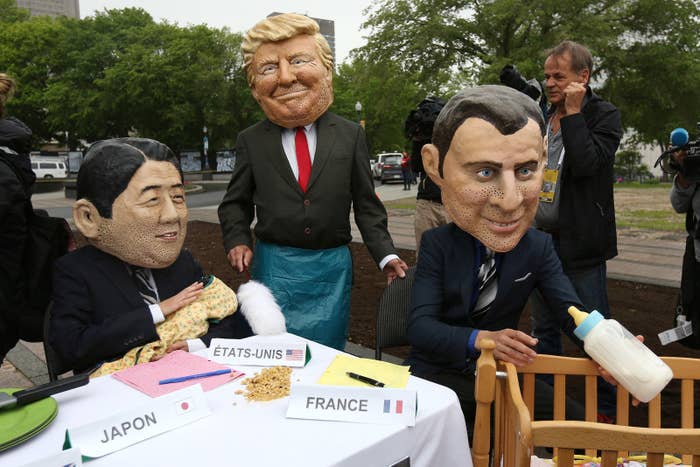 Weeks of growing animosity between Donald Trump and the six other leaders of the world's most advanced economies will come to a head at a G7 summit in Quebec, Canada, this weekend.

For the first time in the history of the G7, the summit, which brings together the leaders of Germany, France, Italy, the UK, the US, Canada, and Japan, as well as the EU, is expected to conclude without a joint leaders' statement, two sources directly involved in negotiations leading up to this week's meeting have told BuzzFeed News.
On every major issue on the table, from trade and women's rights to climate change and Iran, not only is Trump at odds with the other six leaders, but also the White House has refused to properly engage with the G7 process altogether — a sign, some officials fear, that he may be intent on tearing apart the very rules and fabric that bind the West together.
Trump further added to the feeling of chaos by saying Russia should be readmitted to the group, having been kicked out after its annexation of Crimea in 2014.
"Russia should be in this meeting," Trump told reporters as he departed the White House on Friday for Canada. "Why are we having a meeting without Russia being in the meeting?"
In normal times, agreements on boilerplate principles that underpin relations between countries, which have remained fundamentally intact for decades, are signed off on months in advance. A draft text is then agreed on weeks ahead of the summit, with only the most contentious issues left for leaders to sort out when they meet.

But this year's G7 has been a summit process like no other. Negotiations have been chaotic, and behind schedule. The US has blocked all meaningful proposals, and any areas of agreement left between the seven have been so hollowed out that they are basically devoid of any substance.
"On all the key issues it's even worse than in Italy [last year's G7 host country], where some things slipped through because the US was sloppy. The US are now intransigent. They don't want to engage at all, and have blocked everything," one of the sources said.
"Trump doesn't seem to see any value in the G7, and just wants to deal with issues his way," the source added.
All sources spoke to BuzzFeed News on condition of anonymity because they are unauthorized to talk to the media about the content of G7 negotiations.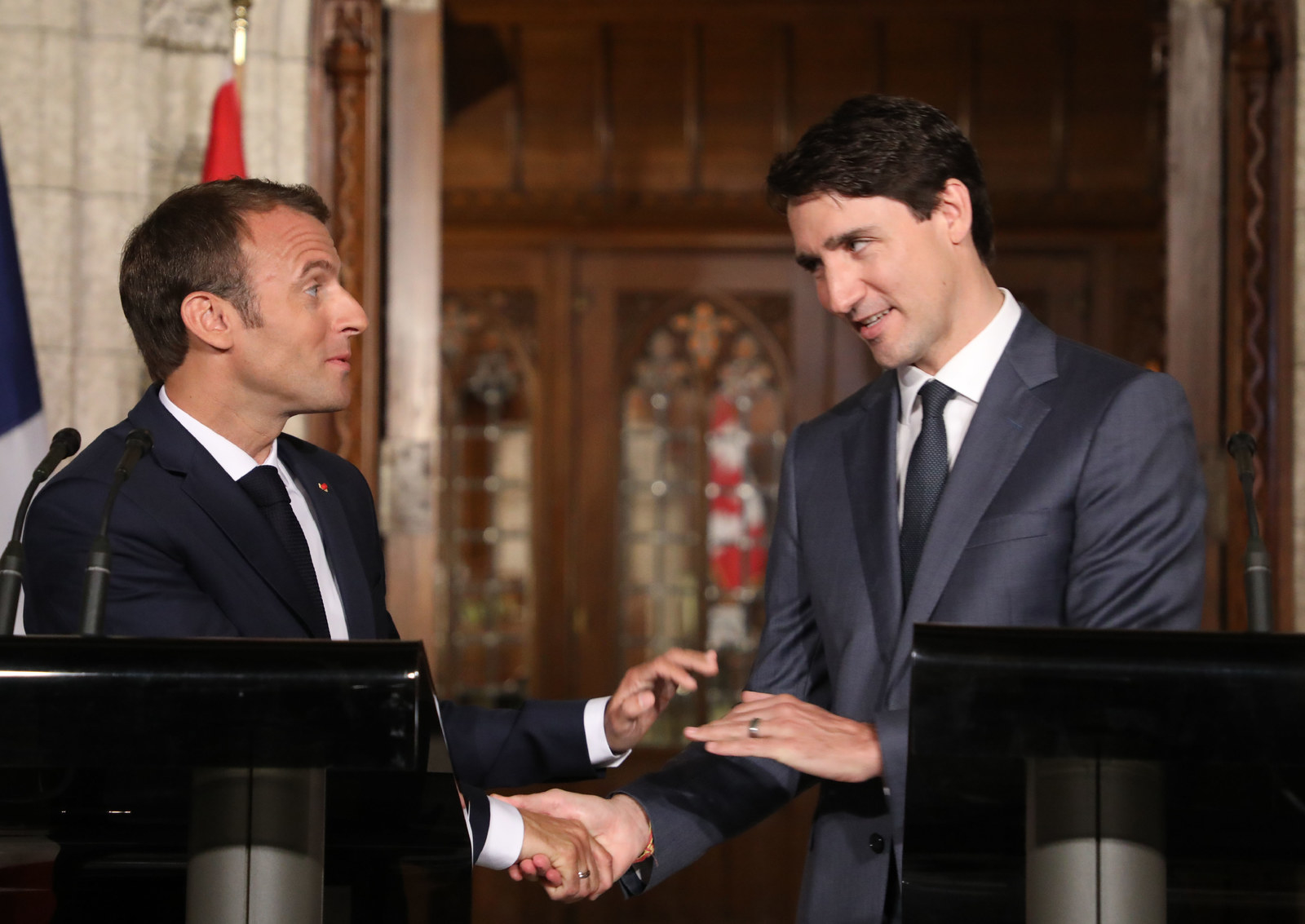 The shadow of the US president's decision to impose steel and aluminum tariffs on US allies on the basis of security concerns will loom large over the summit — and it has left the other six governments reeling.

Canadian Prime Minister Justin Trudeau called the decision "ridiculous," "insulting and unacceptable."
"Canada's tone changed after the tariffs," the same source said. "Something snapped internally. They had set up a special unit in the Prime Minister's Office to find a solution, dedicated time and thought to the issue, and then, with no notice, Trump does this."
Germany and France, who along with the EU's other member states are set to respond with €2.8 billion ($3.3 billion) worth of their own tariffs, are equally exasperated. And they are losing patience fast after numerous attempts to engage, woo, and reason with Trump failed.
"Even the Germans have become more rigid towards the US and are less willing to compromise," a senior diplomat from a G7 country told BuzzFeed News on Thursday.
Europe's indignation that the US could trigger a trade war with its closest allies is coupled with anger at Trump's decision to pull out of the Iran nuclear deal last month. In a highly unusual step in the context of a G7, German Chancellor Angela Merkel and French President Emmanuel Macron will meet with the G7's other EU members — the UK's Theresa May and Italy's new prime minister, Giuseppe Conte — in advance of the summit to coordinate their approach to Trump.
Though all EU leaders are broadly on the same page, a diplomatic source directly involved in the Europeans' planning for the G7 told BuzzFeed News they expected Macron, Merkel, and EU presidents Donald Tusk and Jean-Claude Juncker to be the more bullish among the group of Europeans. Hope of a UK–US trade deal after Brexit means Britain has been more cautious in its dealings with Trump, the diplomat said. Italy's Conte, who has only just entered office, was expected to take a back seat, but immediately raised eyebrows when he tweeted that he agreed with Trump about letting Russia back into the group.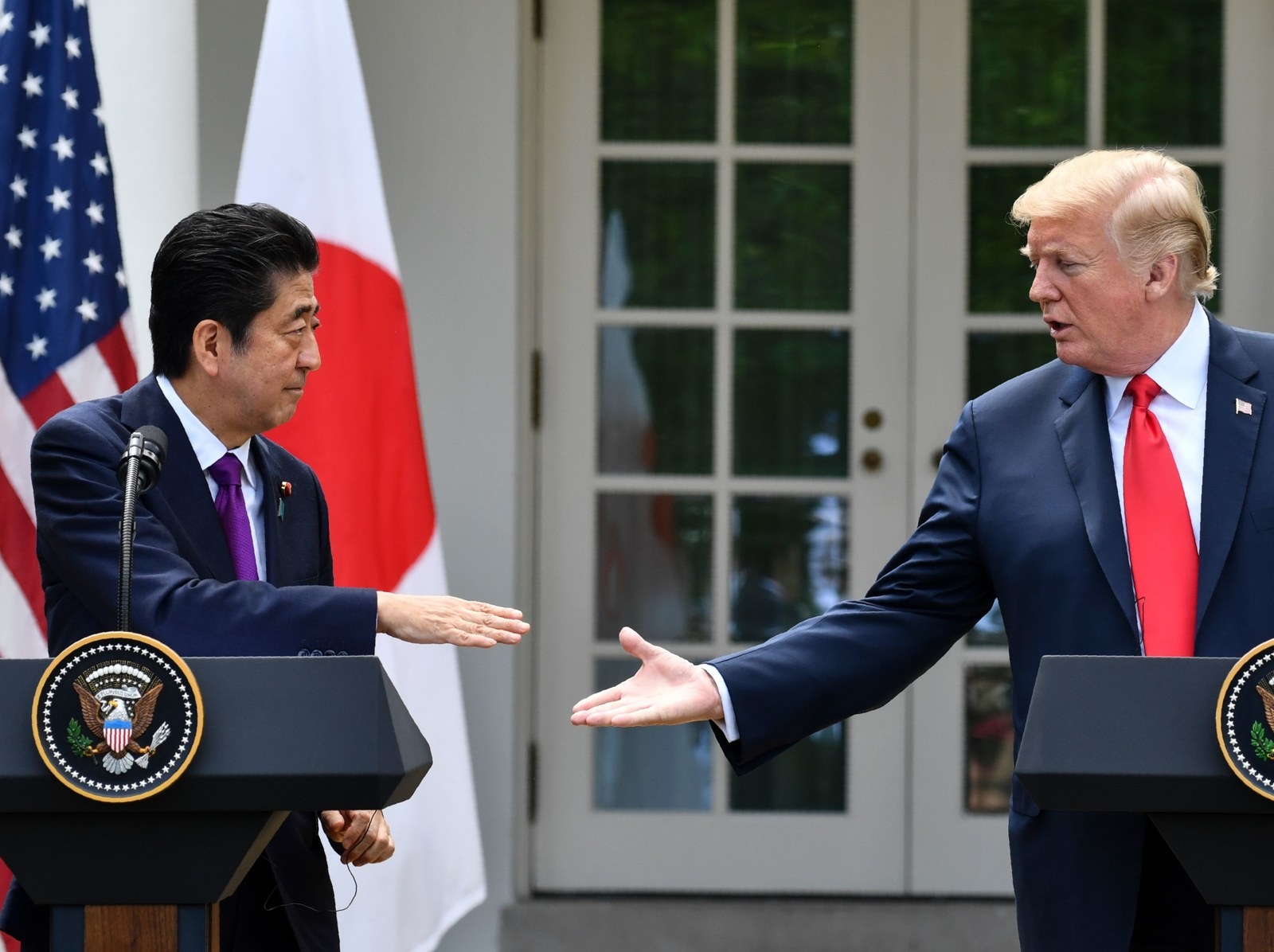 Elsewhere, Japan is worried about Trump's "dangerous" handling of North Korea and is pushing the Europeans to raise their concerns with the US president, the same diplomat said.

The current wording in a statement on women's and girl's rights and health has nothing on sexual and reproductive rights. "It would be like a statement on cancer not mentioning tobacco," a nongovernmental observer heavily involved in the G7 process said.
And, on Thursday, US negotiators also began trying to water down wording on violence against women, according to another diplomat. Alongside an ongoing veto on references to man-made climate change, the US was also attempting to sink the substance out of a proposal to rid oceans of plastic as well as block the establishment of protected marine areas.
The diplomatic sources said that the summit's most likely outcome is a chair's summary of the discussions accompanied by a handful of declarations. But European leaders have not ruled out spelling out more explicitly the contrast between Trump and everyone else.
"Tensions are going up everywhere. This G7 will be demanding," Macron tweeted.
The US president has responded as he does best: by lashing out on Twitter.

Trump will leave the G7 early to head to Singapore where he will be meeting North Korea's Kim Jong Un next week, the White House announced on Thursday night. The time of departure, two hours before the summit's conclusion, means that he will miss a discussion on climate change.

Beyond the specific differences on all the big issues, officials worry that Trump's attitude toward the G7 is rooted in a deeper rejection of the very multilateral system and post-war order that the US played a central role in building.
To make the point, one of the sources BuzzFeed News spoke to this week recalled how, under the Obama administration, the "sherpa" — the president's emissary and lead negotiator at major international summits such as the G7 and G20 — oversaw a core team of about 30 people. In contrast, Trump's sherpa has only a handful of staff.
Asked about the figures, Mike Carpenter, a former deputy assistant secretary of defense and director for Russia at the National Security Council under President Obama, said: "For G7 summits [during the Obama administration] we had dozens of experts from the National Security Council and National Economic Council working around the clock to prepare the 'deliverables' (policy outcomes and multilateral agreements) and ensure adequate substantive and logistical preparations for side meetings.
"On top of that we had dozens of staff from other departments and agencies working specific agenda items, plus our embassy in the host country, which always treated this as an 'all hands on deck' event," Carpenter added. "G7 and G20 summits consumed a ton of work."
On the eve of this year's G7, Trump's behavior and how to handle him — whether to openly confront him or play to his ego to keep him at the table — remain the great unknowns of this summit.
But whatever happens, host nation Canada is eager to avoid some of last year's optics, which saw six leaders go for a walk in the narrow streets of Taormina, in Sicily, followed by Trump in a golf cart.
Also on the officials' long list of concerns, according to a source, is that the US president could end up spending more time comparing the G7 venue, a luxury hotel adjacent to a golf course, to his own properties rather than dealing with the issues at stake.